There is always time to celebrate but this year, the holidays seem extra special. So many of us missed seeing family and friends or even just spending the holiday on our own the way we would want to.For me here in New York- it's a quick trip to the city to see more Christmas spirit in one place than I could even imagine. I plan to spend a day in the city this year and wanted an outfit that felt special to celebrate the day. Read on for my favorite jacket to wear walking around New York City!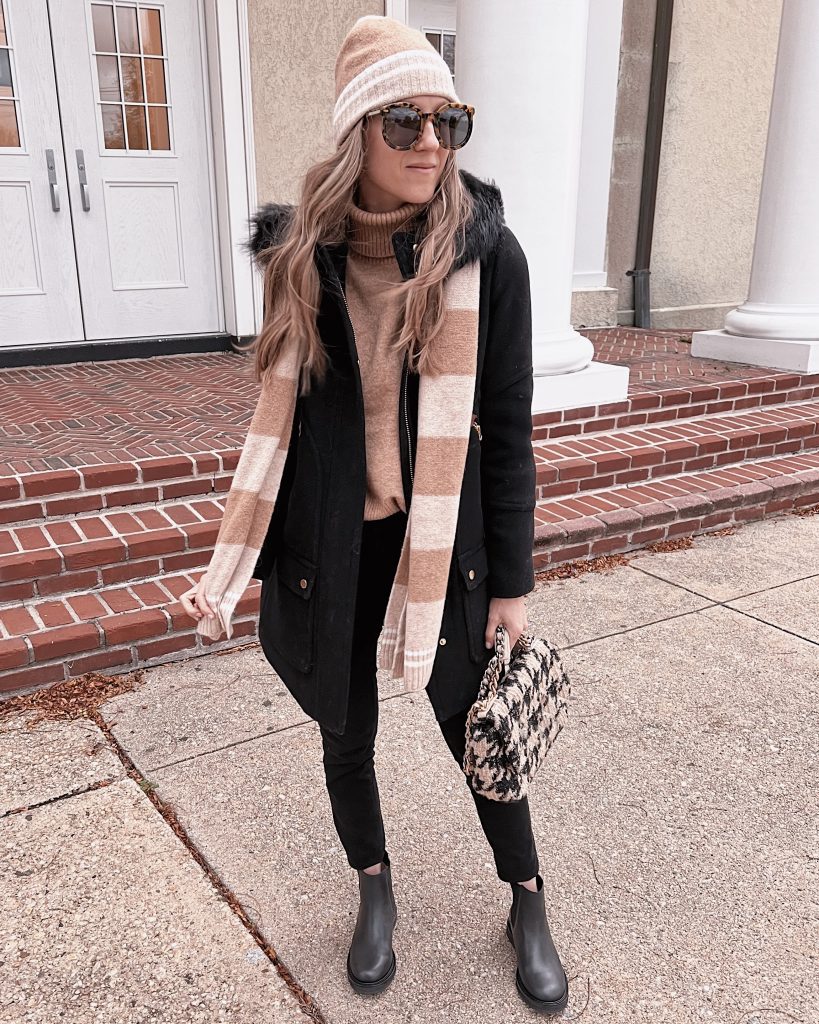 This post was created in partnership with J. Crew. All opinions are my own.
There are some things that really are forever. Holiday traditions, J. Crew, holiday spirit and New York City at Christmastime. Whenever I head to the city I always aim to stay comfy, but look polished too. There's something about the city that makes me want both. J. Crew is my go-to place for class finds that are both comfy and polished.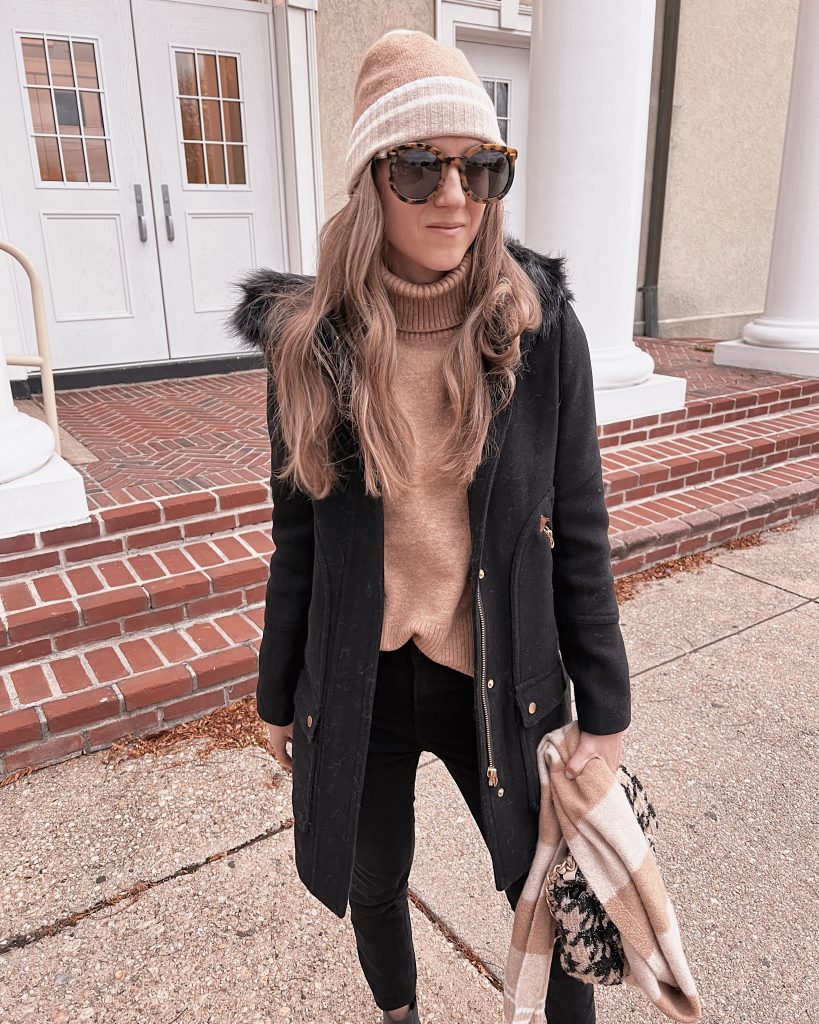 Jackets are a THING for me. Here on the east coast, your jacket IS your outfit, so I like having one that really holds it's own. Layering pieces that are comfy underneath is paramount and J. Crew has it all.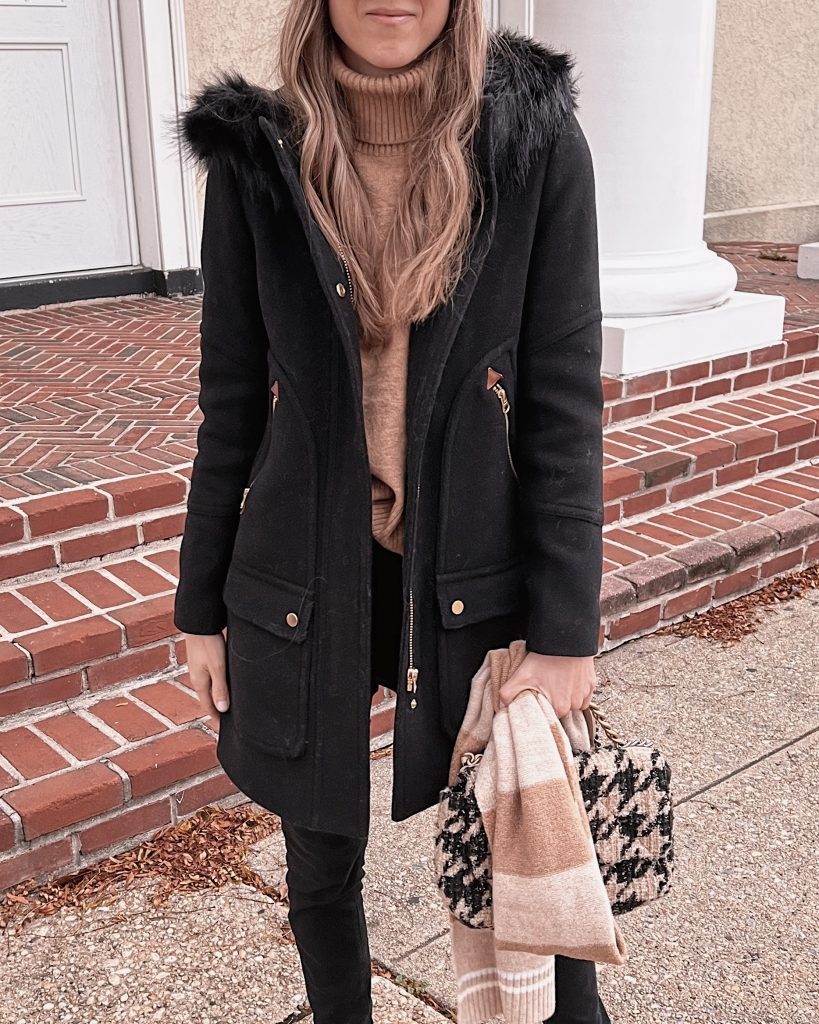 I've owned this parka jacket for years and it holds up both in trend and quality. There's no better jacket- and I was missing out never having had it in black. I love adding some neutrals to an all black outfit too- and this sweater is amazing for that purpose.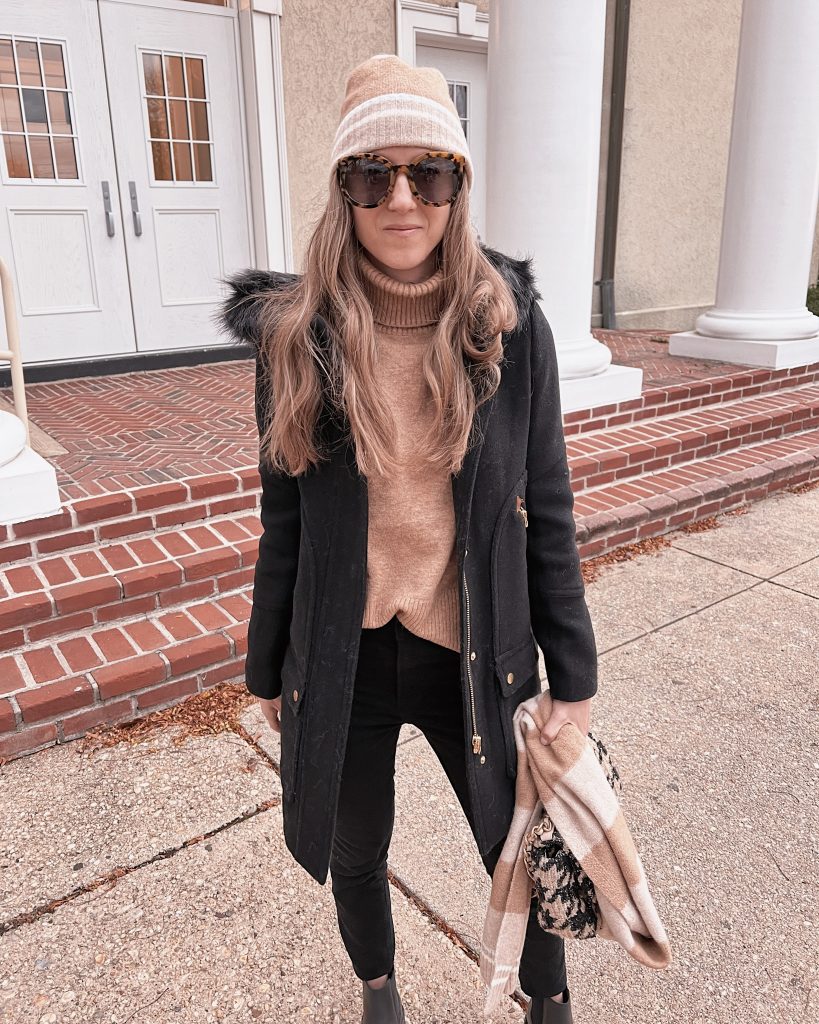 These black jeans are new to me- but hail to the curvy fit! For this gal I need a fit that is cut for curves and these are some of the best black jeans I have ever tried!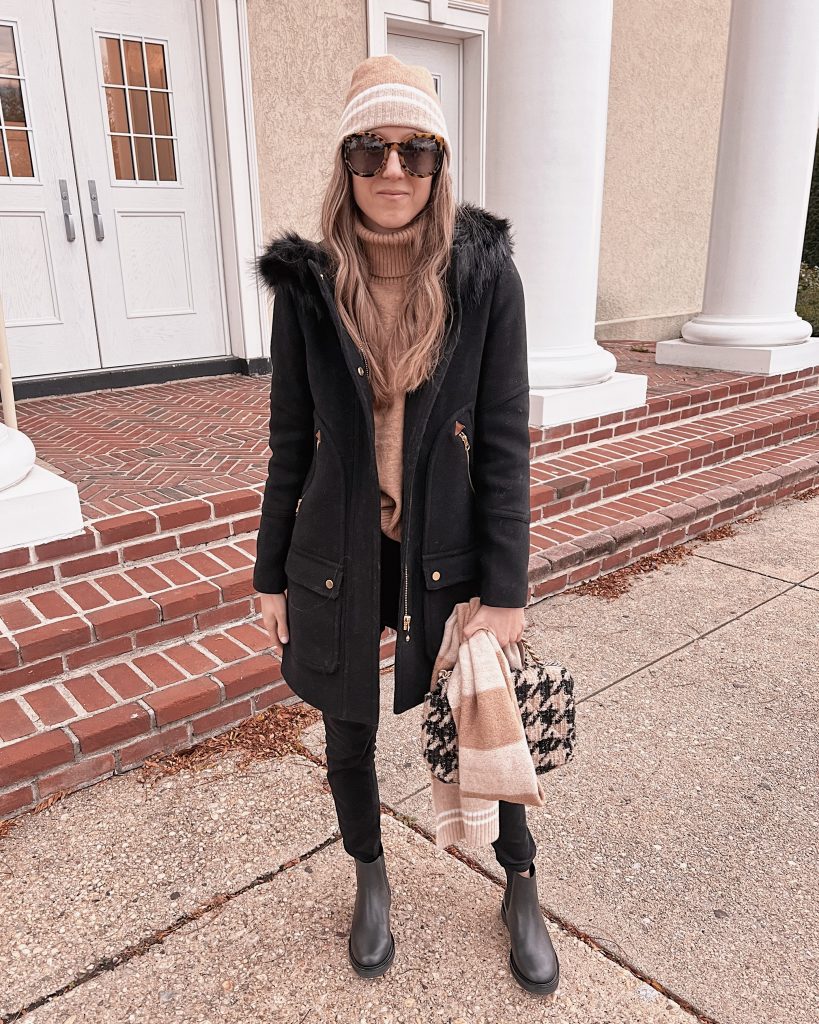 Even on warmer winter days, NYC can get cold so a scarf and hat are a must. These matching sets make great gifts too!