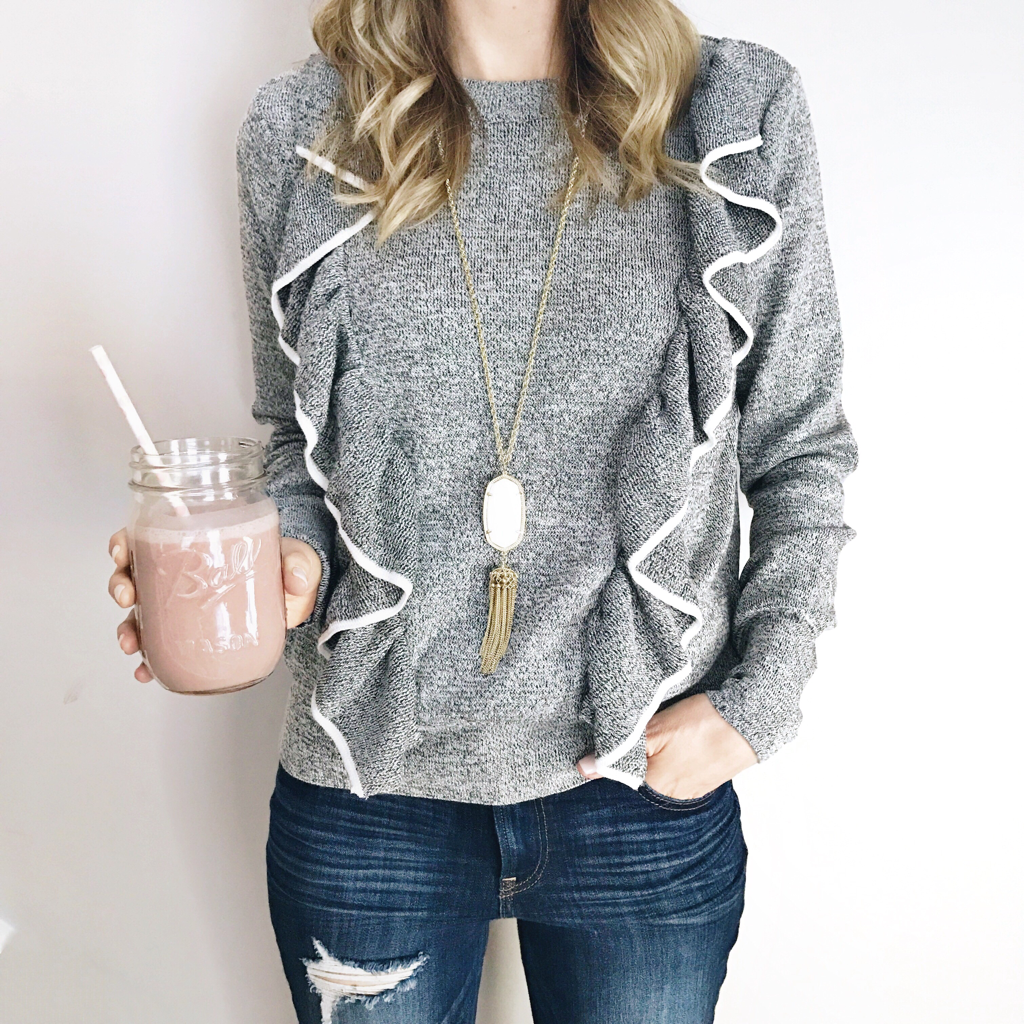 It's Wellness Wednesday and I thought I'd share yet another easy hack on getting some nutrients into your life. I should first start by saying that you can have too many smoothies. I'm not one for an all liquid diet, but there are a few reasons I like to supplement what I eat with a smoothie.
1. I don't like to eat breakfast early in the morning.
2. It's the perfect recovery after a workout.
3. I can sneak in foods and superfoods to get lots of vitamins when I need them.
Smoothies are my go-to when I feel like I'm fighting something. I swear coconut oil has saved me from so many stomach viruses. I have a different smoothie that I make if I think I'm getting a cold and one that I have when I feel like my body is inflamed. (if you'd like specific recipes let me know in the comments!)
I've rounded up some of my favorite ingredients for my smoothies below, but this barely scratches the surface.

These ingredients are some of the most nutrient-dense around. There are plenty more too. I love researching more and more foods to add to smoothies for their benefits. I try new things and then I see how I feel. It's the only way to know which foods your body loves and needs.
I prep my smoothies for the week over the weekend too. (can you tell I'm not a morning person?) I use small Pyrex containers to combine all of my ingredients and then I also freeze my vegetables and fruit partitioned beforehand.
SMOOTHIE PREP HACKS
Prep small Pyrex containers with all of my dry ingredients such as:
protein powder
flax seed
chia seeds
walnuts
gogi berries
coconut oil
turmeric
​*These vary and I do not do all of them at once.
Veggie containers filled with:
– spinach, pineapple, banana
– various berries and banana
Then in the morning I empty both containers into my blender and go. It's super fast and I'm out the door!
Thank you for the messages about loving these Wellness Wednesday posts and if you have anything else you'd like to see in future posts please let me know!