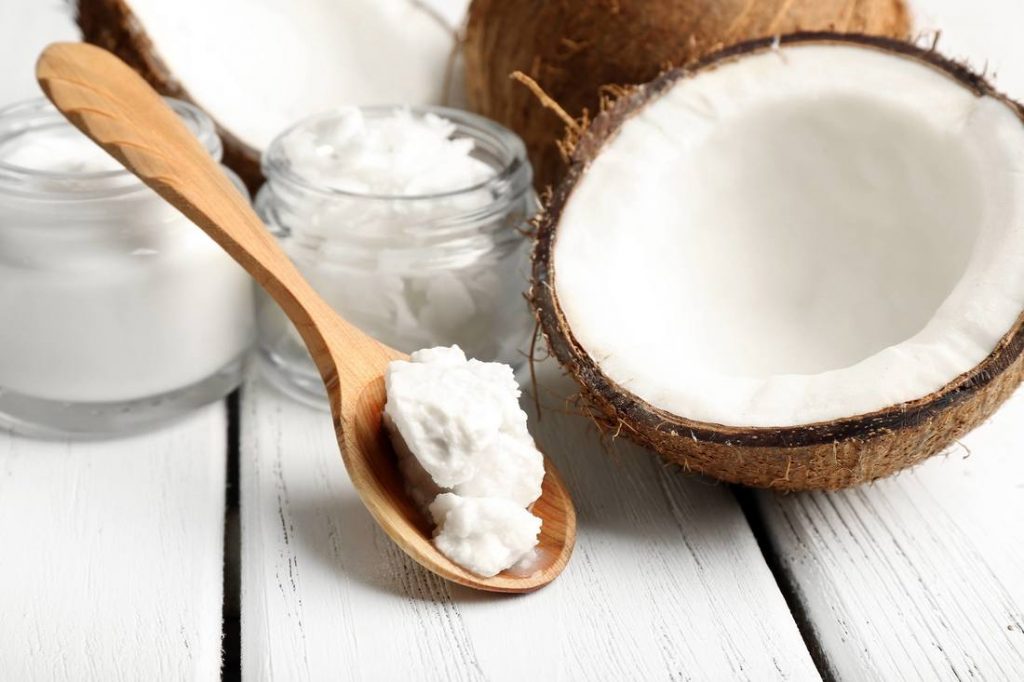 Thanks for coming by today for Wellness Wednesday. Last week I discussed some Smoothie Basics and I got a lot of questions about coconut oil specifically. So I thought I'd dedicate a short post to some basic How-To's when using coconut oil.
Coconut oil is known as a superfood. With a simple Google search you will find a myriad of ways to use it. I mostly use it in my smoothies and in my coffee as a health boost when I need it.
I've mentioned before I try out various foods to see how I feel while eating them. Coconut oil has been one that has helped me 1000 times over. I add it to my smoothies when I'm under the weather or feeling like I'm coming down with something and I also add it to my coffee and blend it together in my healthy latte recipe.
I only start with a teaspoon at a time as it can affect digestion if you have too much too soon. Keep in mind it is a solid oil so when blending it into a smoothie so it doesn't always blend perfectly. Sometimes I heat the oil to melt it first and then add it in to help this. In coffee, it melts well but will leave an oily residue on the top of the coffee until you blend it. It is one of my favorite foods and has made a huge change for the better in my wellness overall.
Do some research on your own and then give some coconut oil it a whirl!