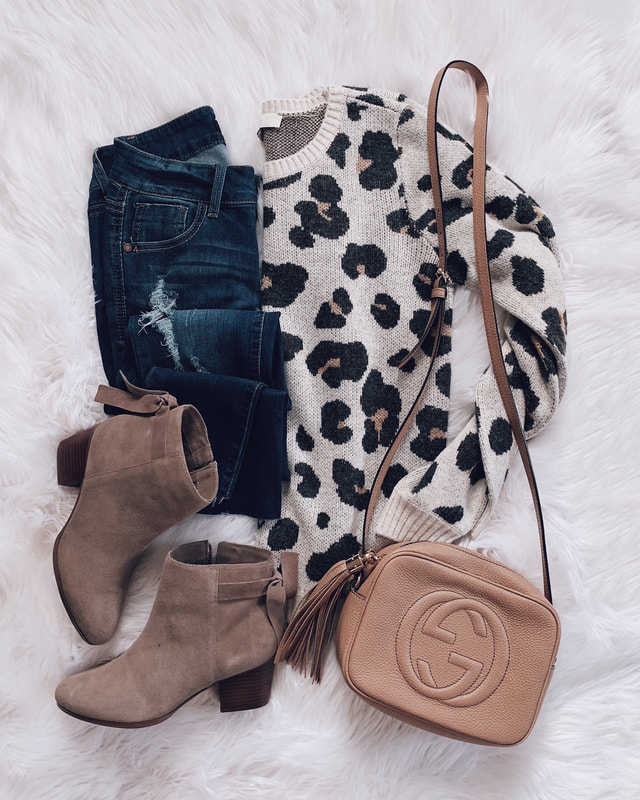 SWEATSHIRT | BOOTIES | JEANS | BAG
Nothing like a sale to make the end of the week that much better! This top is 40% off! Unless you're going to wear it off the shoulder – size down!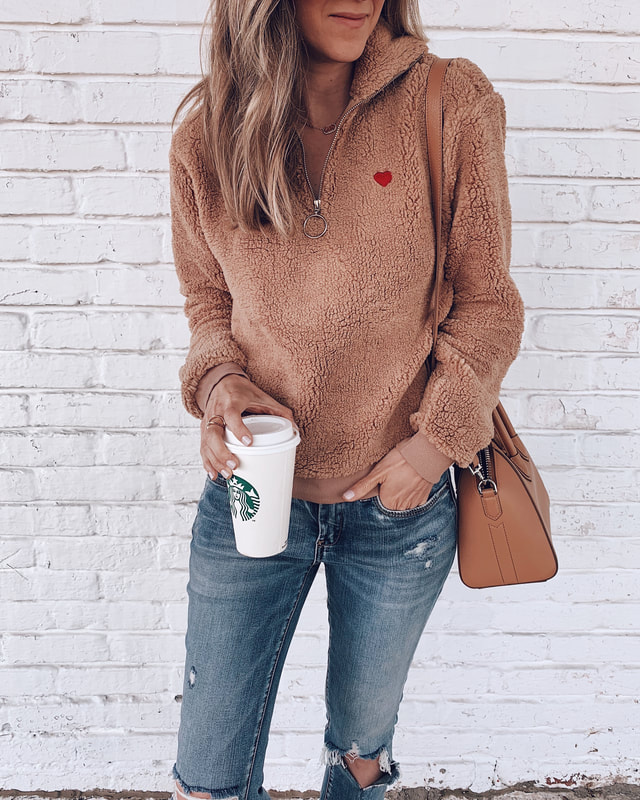 Is there such a thing as too many fleeces? I know my answer… This $50 fleece had sold out long before I even had the change to post it- but it's BACK IN STOCK! Don't wait on this one. Runs TTS and it is so good!
BOOTIES | BAG | JEANS | SCARF | SWEATER
Sale Alert! The coziest combinations in my favorite colors! Grab these before they sell out friends! Sweater is TTS with longer length and the scarf is so soft! Follow me on the LIKEtoKNOW.it app to get the product details for this look.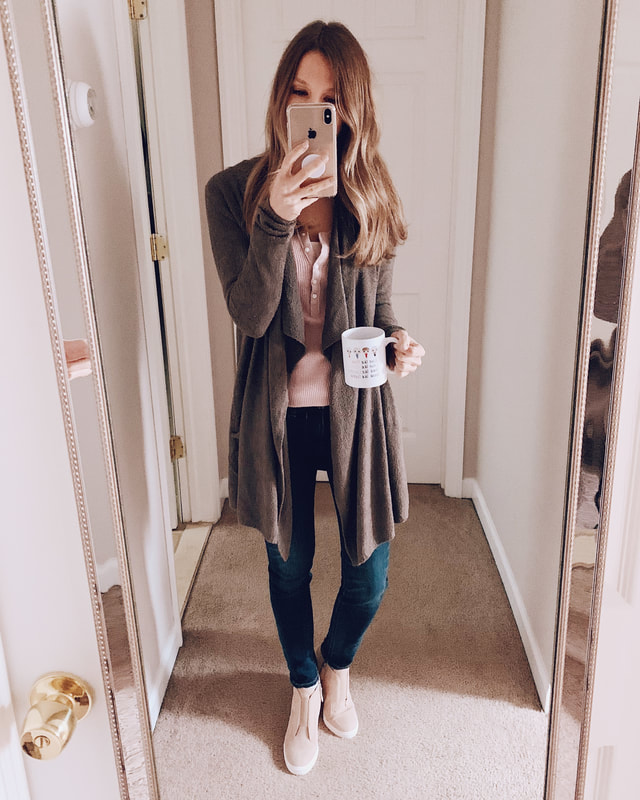 SNEAKERS | JEANS (FLEECE-LINED)!| CARDIGAN (on clearance under $75!)
Sale Alert! This Barefoot Dreams cardi is under $70 and these FLEECE lined jeans are 40% off! Runs TTS.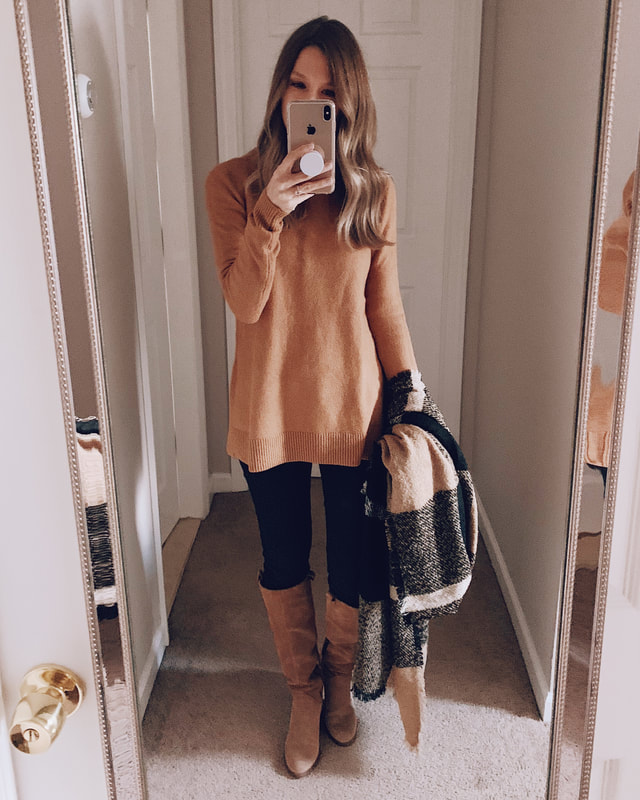 BOOTS (similar here and here) | SCARF | SWEATER | WORK JEANS
Jeans run TTS – wearing a 0 short | TOP – runs TTS, wearing an XS ​Sale Alert! #workwear I have been searching high and low for a sweater like this- I don't see it lasting. – and this scarf is AMAZING! Both are 40% off right now. Perfect work outfit! Runs TTS and I linked my favorite jeans I wear to work too!
Sale Alert! How many striped shirts do you own? Asking for a friend… This top is 40% off and perfect for layering! It's one of my favorite purchases as of late! Just slouchy enough and SUPER soft. Runs TTS.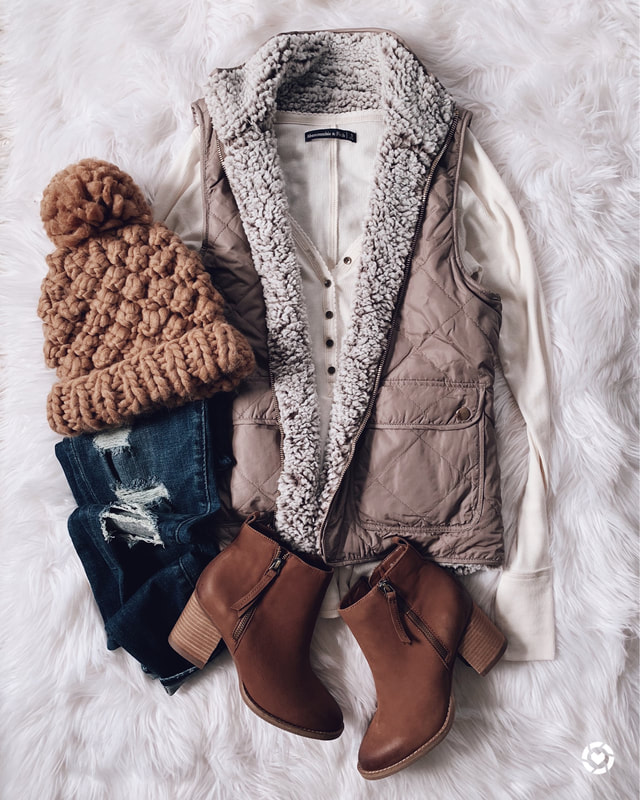 TOP | VEST (back in stock!) | WATERPROOF BOOTIES (on sale!) | HAT | JEANS
Restocks and Sales! This vest is restocked in ALL sizes! I wear a size small. These waterproof booties are also marked down to under $100! Don't wait on these friends!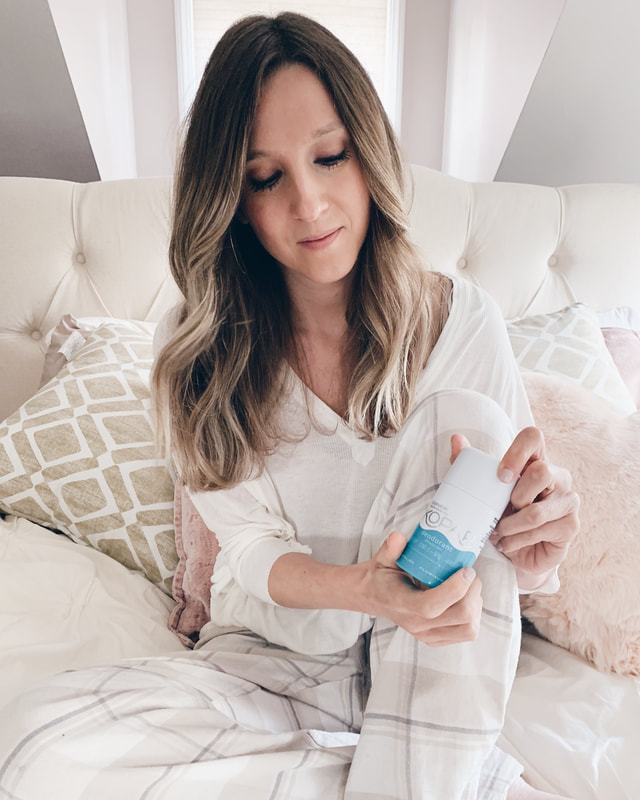 DEODORANT | FRAGRANCE FREE HERE
BACK IN STOCKIn the best news, the fragrance free version of this deodorant is BACK IN STOCK!! Use code SUNSETS20
WEEKEND SALES
​
ABERCROMBIE | 50% off throughout the store + 15% off $100
See my picks here and my full blog post here!

AMERICAN EAGLE | 20% off 3 items | 25% off 4 items| 30% off 5 items | Use code BIGDEAL
See my picks here

​EXPRESS | 40% off everything
Grab these fleece jeans immediately! And I swear by these jeans for work!
LOFT | 30-50% off everything and FREE SHIPPING!!
See all of my picks here and my full blog post here
J. CREW | 40% off sweaters + 25% off everything else
See my picks here

SOLE SOCIETY | up to 60% off
TULA | 20% off with code SUNSETS20