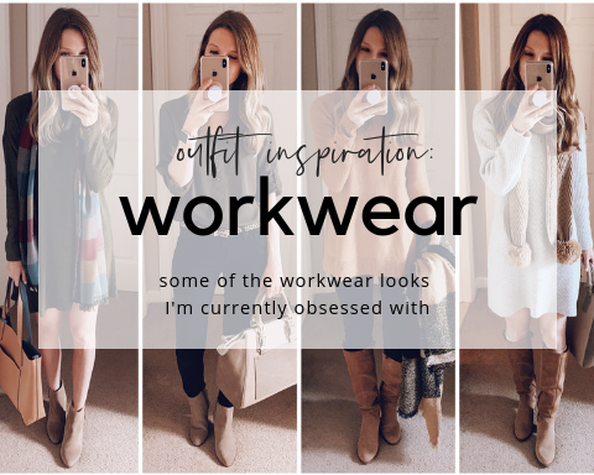 I am ALWAYS asked about what I wear to work- so I'm making it a point to document my outfits (whenever I have daylight that is) I love to be comfy and polished all at once, and you'll see that each outfit is exactly that. Read on for all the details to my go-to staple pieces of the moment!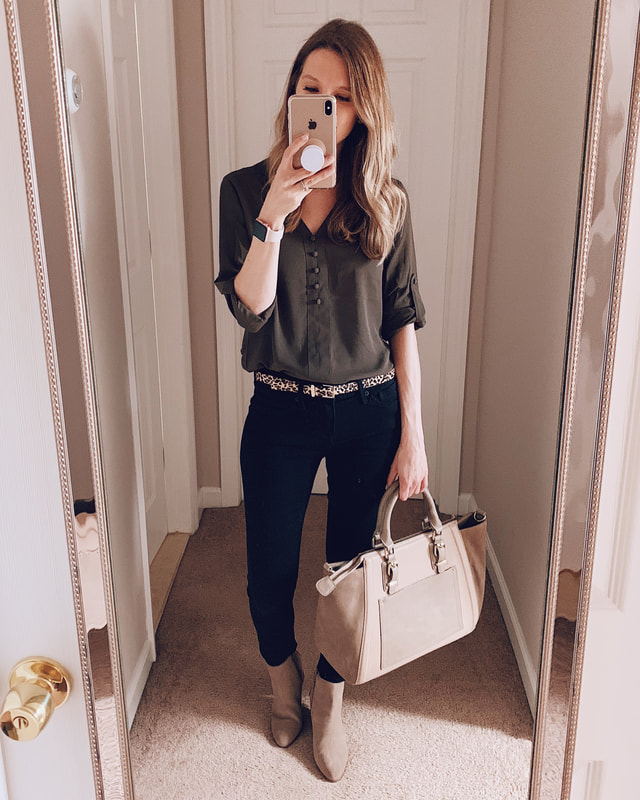 WORK JEANS | BAG |TOP | BELT | BOOTIES
Jeans run TTS – wearing a 0 short | TOP – runs TTS, wearing an XS
You know my love of these black jeans for work. They DO NOT look like jeans. They are more like Old Navy Pixie pants- but they last much longer and wash better. I buy these in bulk and love that they aren't too stretchy, even by the ankle. It helps them look more like pants and less like jeans! This top is amazing too and layers great under a blazer like this!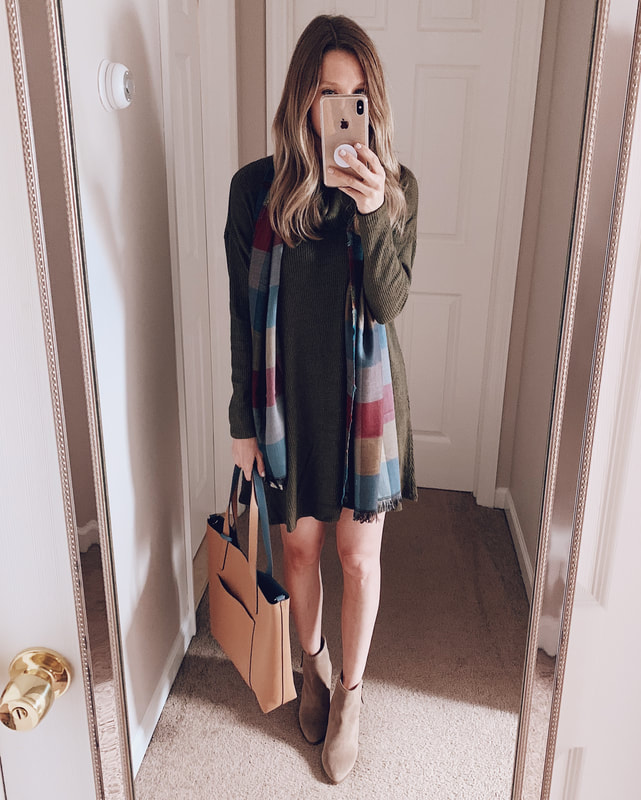 If I could wear a sweater dress every single day I would. There is just nothing easier. It's hard to look anything other than put together in a sweater dress and boots. I've rounded up some of my favorites right now at various price points too!
BOOTS (similar here and here) | SCARF | SWEATER | WORK JEANS
Jeans run TTS – wearing a 0 short | TOP – runs TTS, wearing an XS
An outfit like this is a true uniform. Tunic sweaters are great because you never have to worry about bending or reaching or stretching. Loft has been killing it in the sweater game lately and I've definitely taken advantage! No wardrobe malfunctions to speak of! I love adding a scarf since we never know what the temperature will be inside our classrooms every day!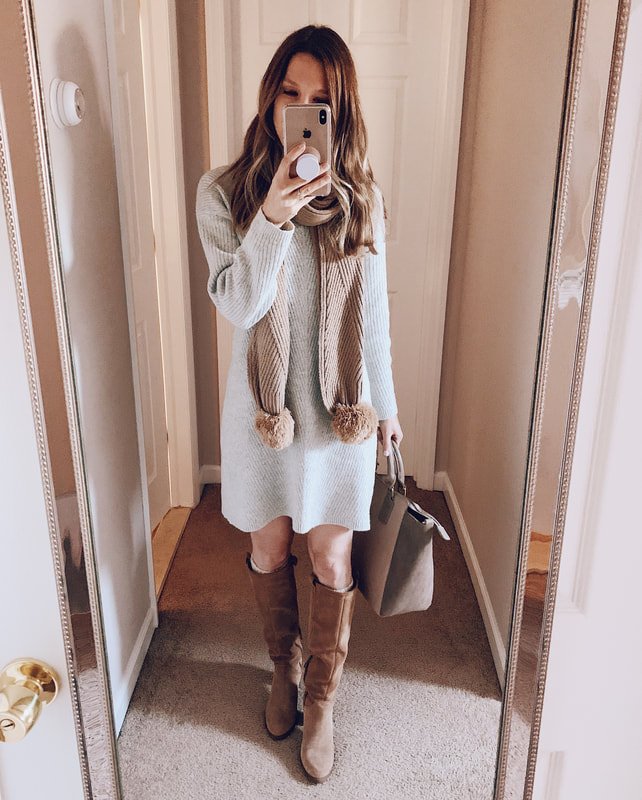 This dress is under $30 and the scarf is $16! Nothing like a budget-friendly outfit that is SO COMFY for work!