The one thing my cleansing routine was missing was a cleansing balm. After my trip to Dallas I was able to try some of the Colleen Rothschild products. I had been searching and searching for an amazing balm to use when I'm feeling lazy. Well I found it! I'm always loving trying new things and I've been so excited to share my favorites with you from this brand, just in time for a HUGE sale!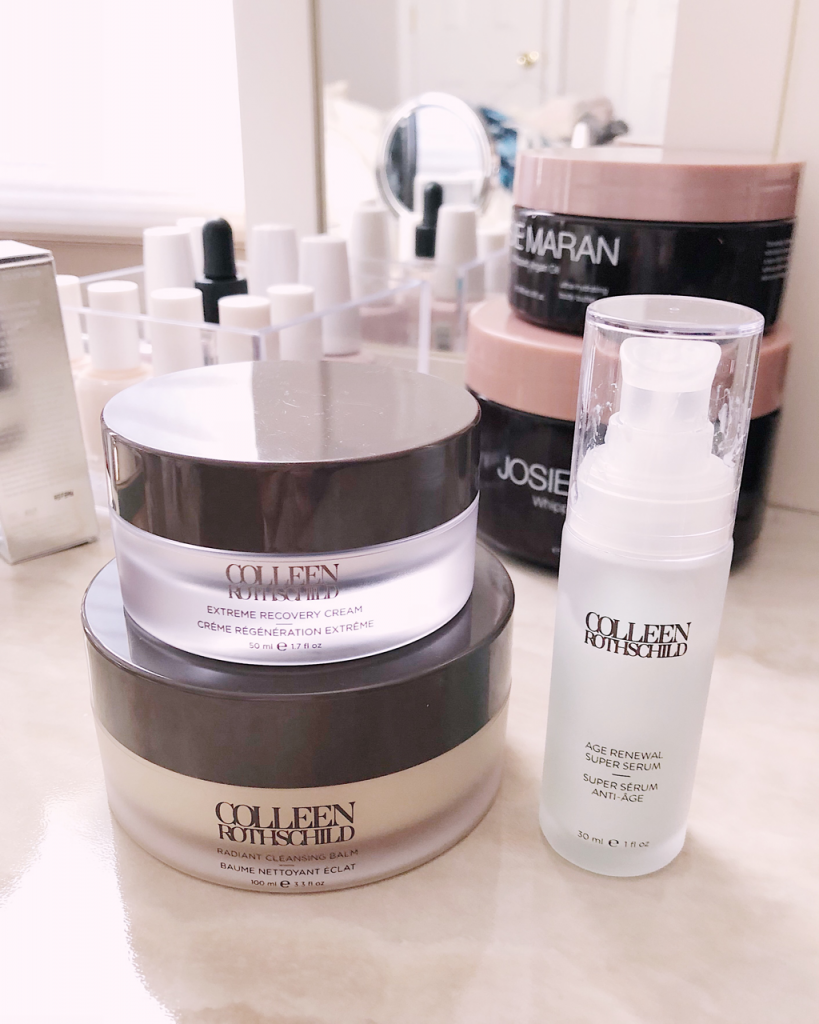 I've got three holy grail products I'm LOVING right now and they are all working so well together!
1. Colleen Rothschild Cleansing Balm
2. Colleen Rothschild Age Renewal Serum
3. Tula Dual Exfoliating Pads
You can see a live demo of the Tula pads here and get 20% off with code SUMMERSUNSETS.
Colleen Rothschild is also having a huge sale – but things are already selling out – so I want to go through my recs for in case you want to take advantage of the deal.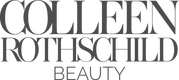 I wound up loving so many of the products from this line- and to be make sure I was able to review them, I used them exclusively for a month. Since that time I've begun mixing in a few of my other tried and trues as well.
So far- these are my top picks: use code SUNSETS20 for 20% off!
COLLEEN ROTHSCHILD CLEANSING BALM
Friends, this cleansing balm is a GAME CHANGER. I've been using it for a few weeks as my ONLY cleanser and haven't broken out even once. I haven't even touched my Clarisonic. I wanted to really put it to the test. I also tried two super popular cleansing balms other than this one and there is simply NO comparison. This one if the clear winner. It takes off EVERYTHING in one shot and leaves you soft and glowing. COLLEEN ROTHSCHILD AGE DEFINING SERUM
The results from this serum have been AMAZING! You know my biggest issue is always wanting to plump my skin a bit. It's the reason I don't use Rodan and Fields anymore- there was NO plumping going on. But this stuff? ON POINT. It has softened the lines in my forehead immensely- which nothing does! I use it morning and night before my moisturizer. This has become my holy grail.
SHEER RENEWAL CREAM
This is one of those best of both worlds products. Sometimes light moisturizers leave me dry by 4pm, but this one is weightless AND moisturizing. It's great after the Age Defining Serum if you want something lightweight but still moisturizing.
NEXT UP:
I am DYING to try this eye cream. I struggle as you know with finding eye creams that work for me and so far the best one I've used pretty much costs a million dollars. That said, after loving these products so much, I'm looking to give the eye creams a go. It's sold out already with this sale but once it comes back- it's MINE!
I am also going to snag this retinol cream because I love that the glowing reviews all say it works without the fallout of a retinol cream. No drying or redness but great wrinkle treatment!