Every Fall I look for one thing- versatile tops. I love finding pieces that I can dress up for work or down for the weekend. Here's a little secret: It all comes down to the jeans. So in this post- I'm showing you one outfit with two different pairs of jeans- and you'll see what a difference it makes.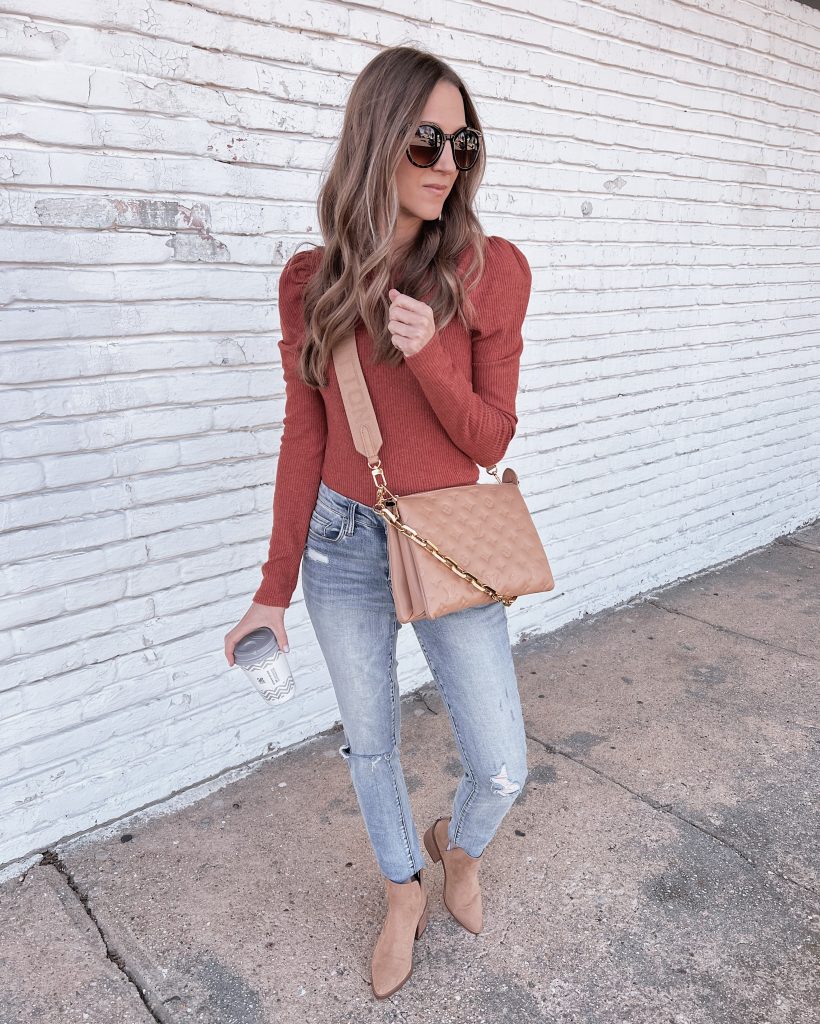 This post was created in partnership with Nordstrom. All opinions are my own.
Every Fall I find my easiest wardrobe refresh in some versatile tops. I love having only one wardrobe for work and the weekend and I always tops that fit this criteria. Nordstrom has some of my favorite brands and Treasure and Bond is one of the comfiest.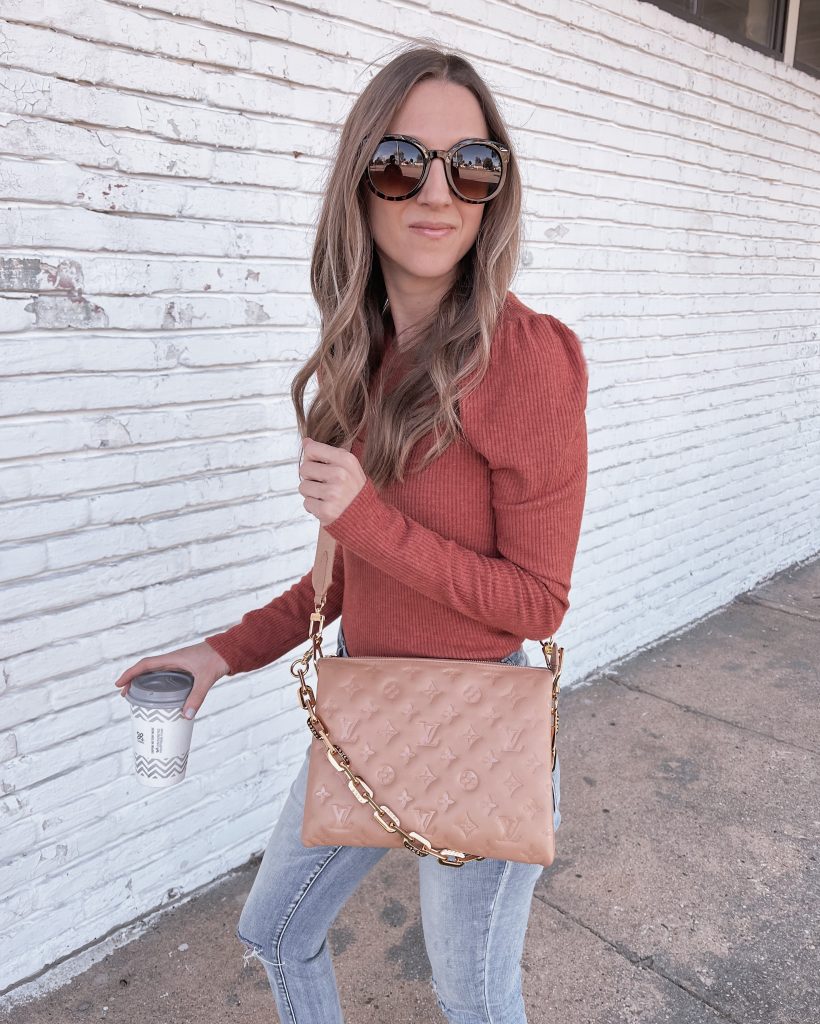 This top is the kind of top that you can easily dress up for work. It is as comfy as a tshirt but still has enough polish for work.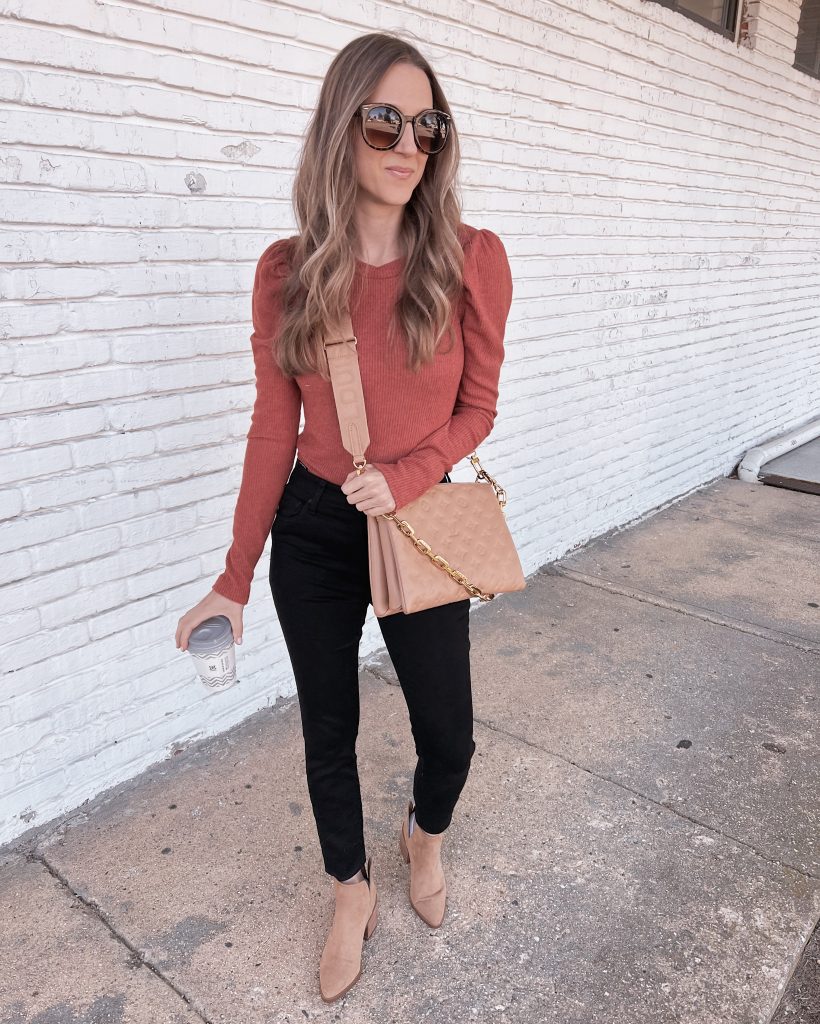 Adding black jeans up levels any outfit for a business casual look and you can see it's no different here. These jeans are my current favorites. They are like pajamas! (size down)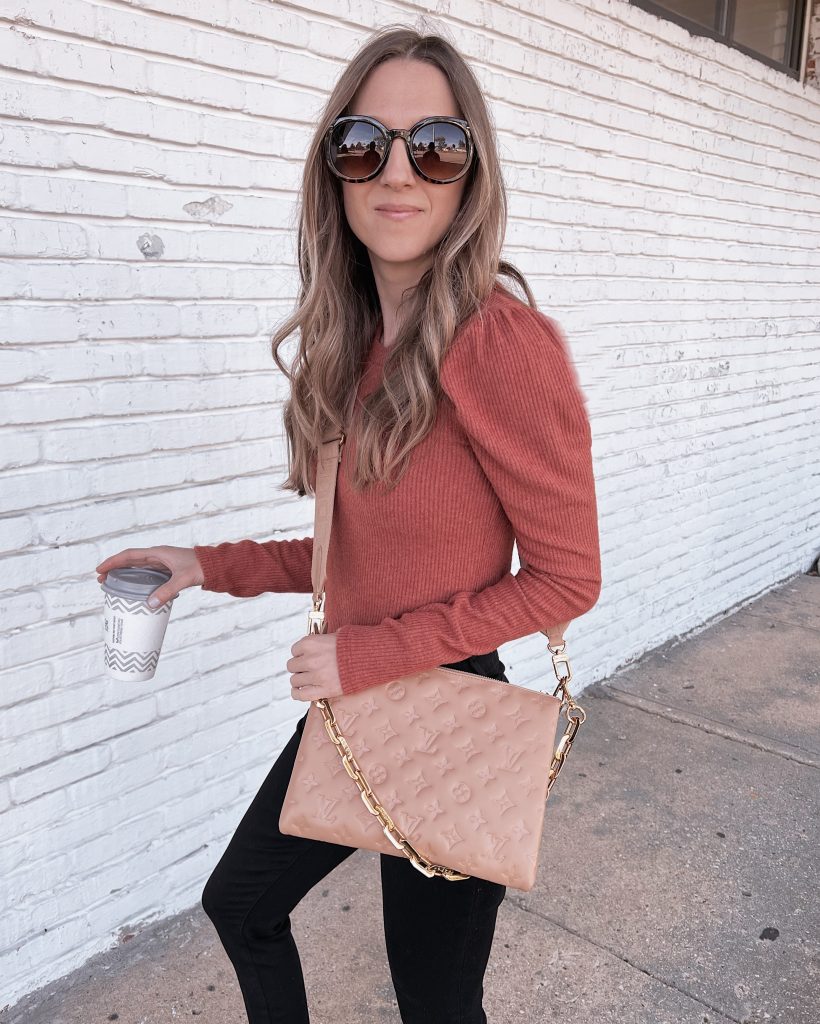 What kind of tops do you wear to work?