Staying active is a priority of mine for a long time. It's one of the few things I do each day that doesn't feel like work. I eat clean and work out pretty regularly and it has become a huge part of my wellness plan. Finding the right clothes to be active and comfortable in has become more of a priority over the last few years- so read to find out some of my newest favorites!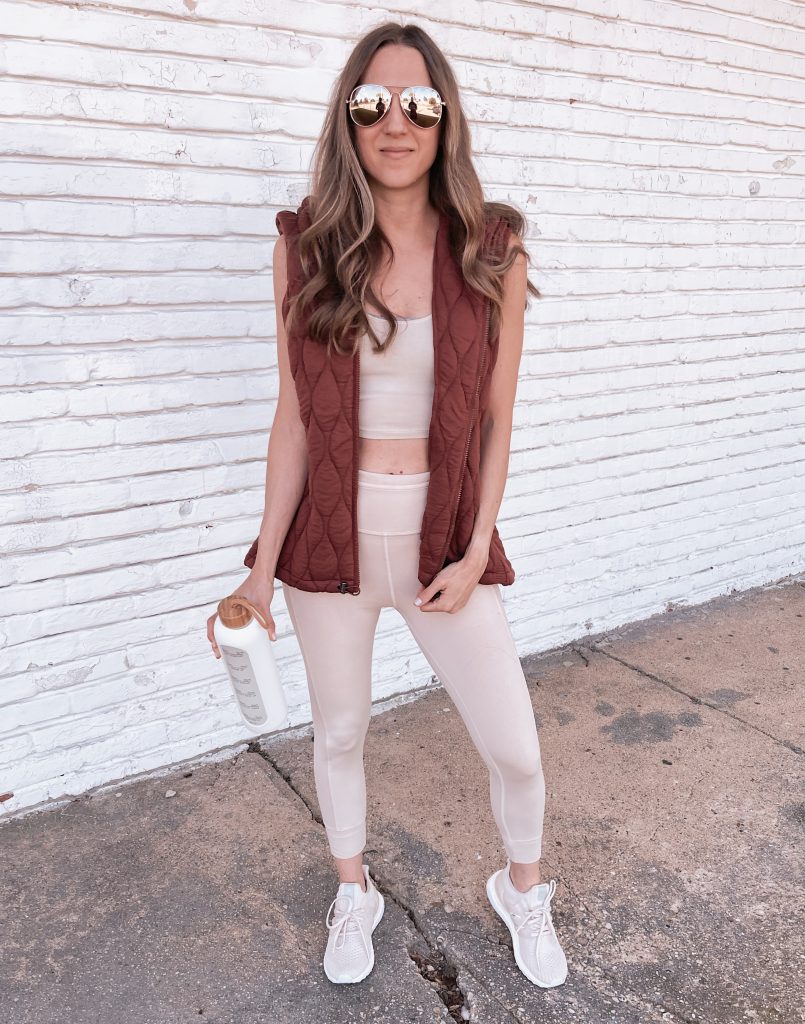 This post was created in partnership with Free People. All opinions are my own.
Yoga Sculpt happens to be some of my favorite workout routines. It centers me and leaves me feeling both strong and inspired. Finding the right pieces to move in is a real challenge for me. I am sensitive to clothing, fabrics and anything uncomfortable. As silly as it sounds, it could derail my workout if I don't have the right outfit.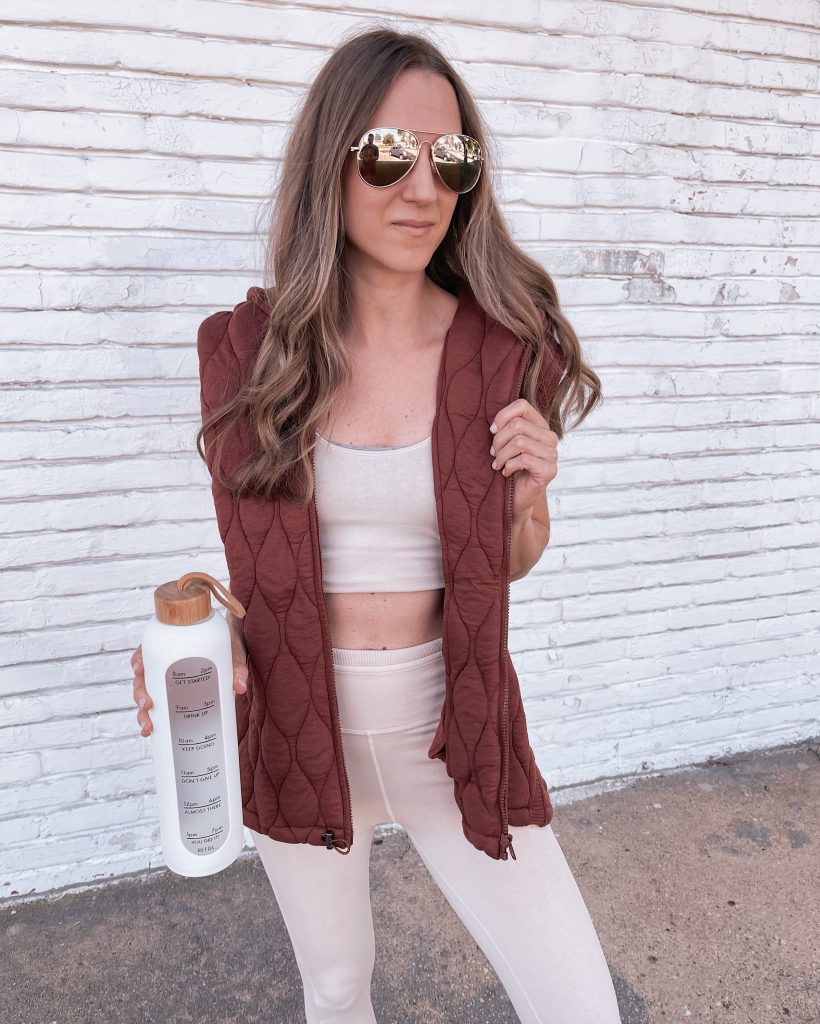 Free People Movement has comfortable pieces that look polished for running errands but are so comfortable to move in. I love these leggings and how they don't pinch or squeeze too much. Their tanks are also amazingly comfortable and the fabric is so soft!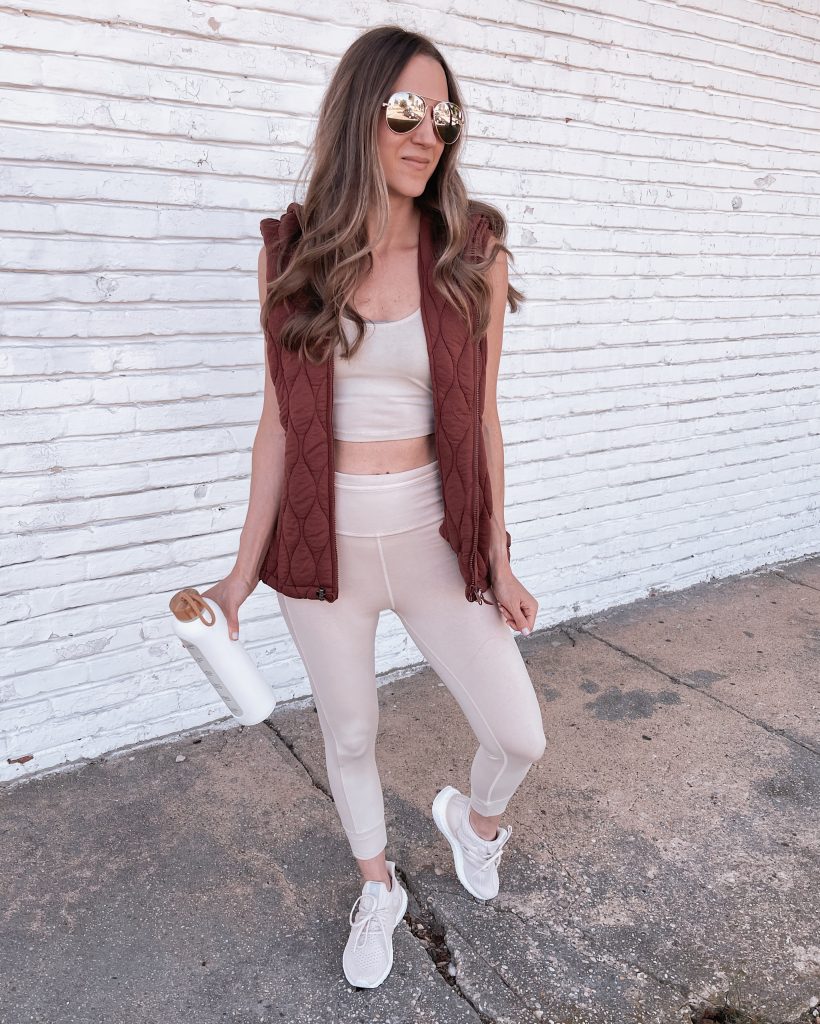 This vest is like butter and stole my heart the second I saw it. It's a perfect lightweight layer to throw on and go both in your athleisure and when you're wanting to be comfortable but still have some polish.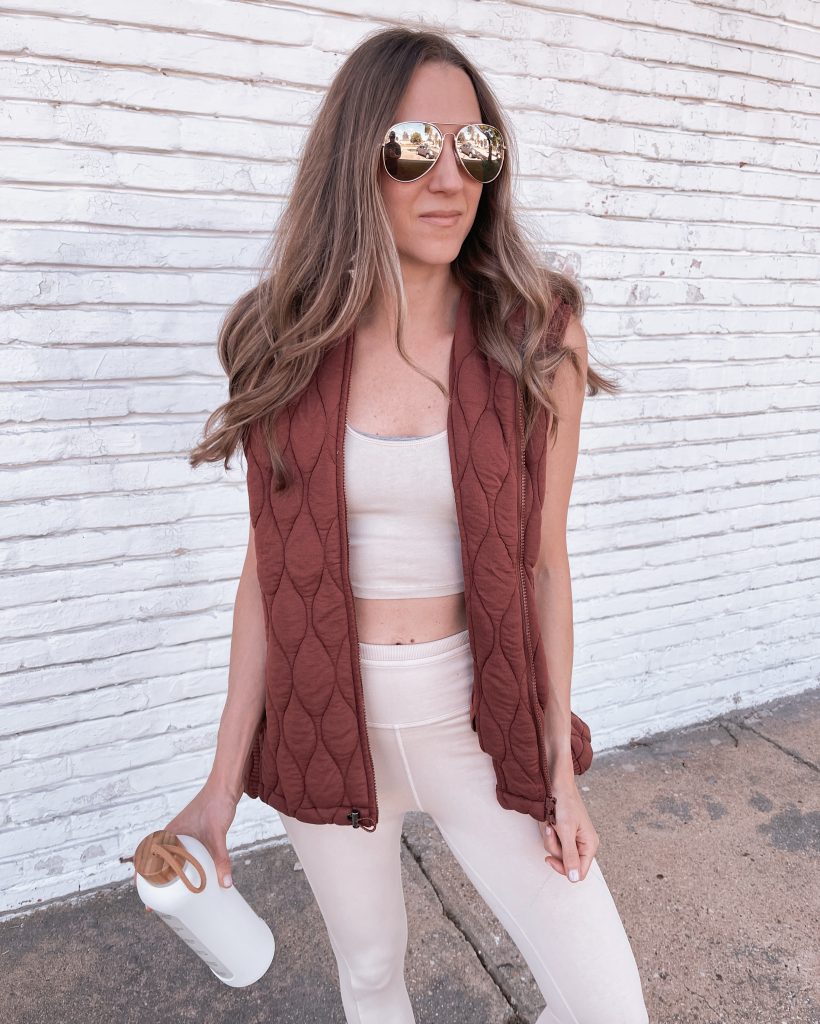 What are your go to workout pieces?