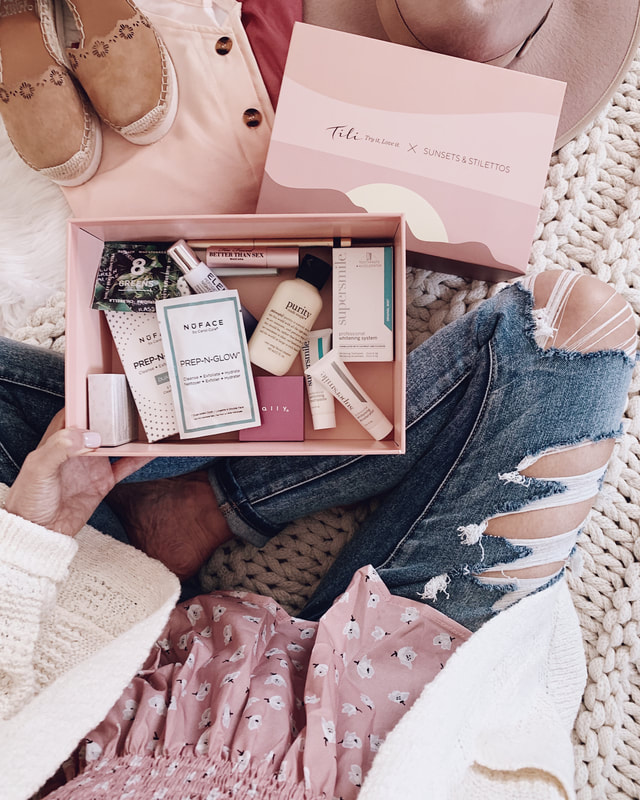 I am so excited to share my September Try It Love it Box with you! I collaborated with QVC to curate a box filled with beauty products I'd love for you to try! QVC's TILI Try It Love it Box is so fun because after subscribing, each month you get a brand new box of goodies to try before deciding if you want to buy the full-sized products. The best part? There's no risk because you can cancel at anytime! ​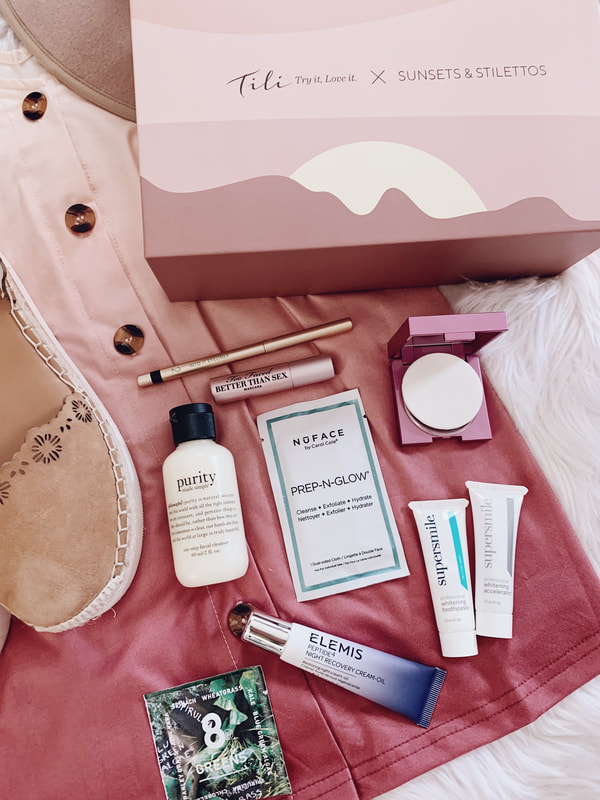 This post is created in collaboration with QVC. I have been compensated for this post. All opinions are my own.
The QVC team and I designed this box with my Sunset Squad in mind! I know that every time I see a sunset I feel hopeful, for tomorrow and for things to come. I hope that wherever you place this gorgeous box it will remind you that you are not alone and that you could be one sunset away from your hopes and dreams coming to fruition.
So let's get to it! Here are the products included in my September TILI Try it Love it Box!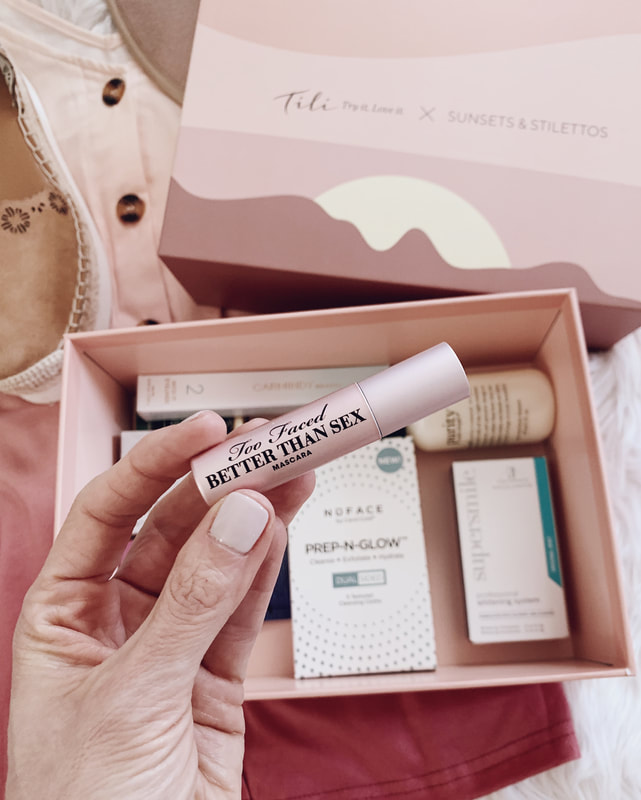 Too Faced Better Than Sex Mascara
I've talked about my love of this mascara before so no surprises here! It's the one I always come back to even when I try so many others. I love how my lashes stay super soft and you can layer it as much as you want to get the look you're going for!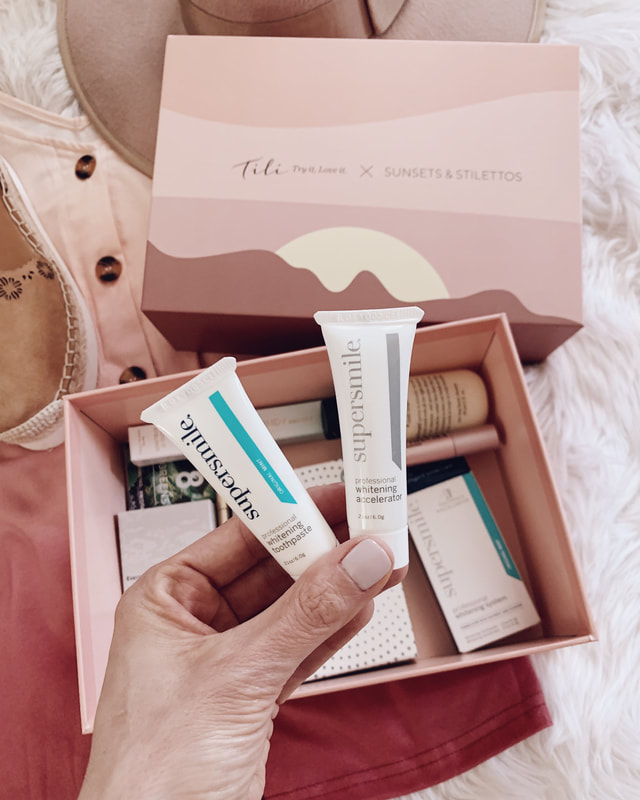 Supersmile Professional Whitening System
This toothpaste and accelerator came into my life last Spring and now I will never be without it! I wasn't sure it was working and then all of sudden people started to notice. It tastes great and makes my teeth feel super clean.
philosophy purity made simple cleanser
A QVC favorite, this cleanser has a cult-following! It's a one stop shop for makeup removal and it gets everything off in one shot. My friends buy this in SUPER SIZE every chance they get!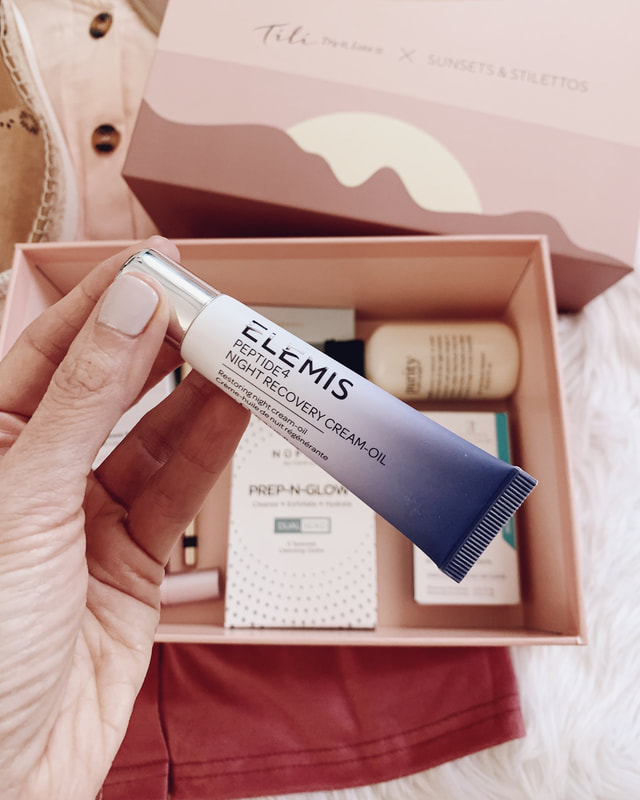 Elemis Peptide4 Night Recovery Cream Oil
This cream oil is perfect to use before bed whenever my skin is dry. The consistency is awesome and it feels great on my skin! It's even been nominated for a QVC Beauty Choice Award!
NuFACE Prep-N-Glow Cleanse and Exfoliation Cloths
​These cleansing clothes are so perfect for travel, your gym bag or just on the go! They cleanse and exfoliate all at once to leave you feeling refreshed! Great to use in the morning too before you put on your makeup.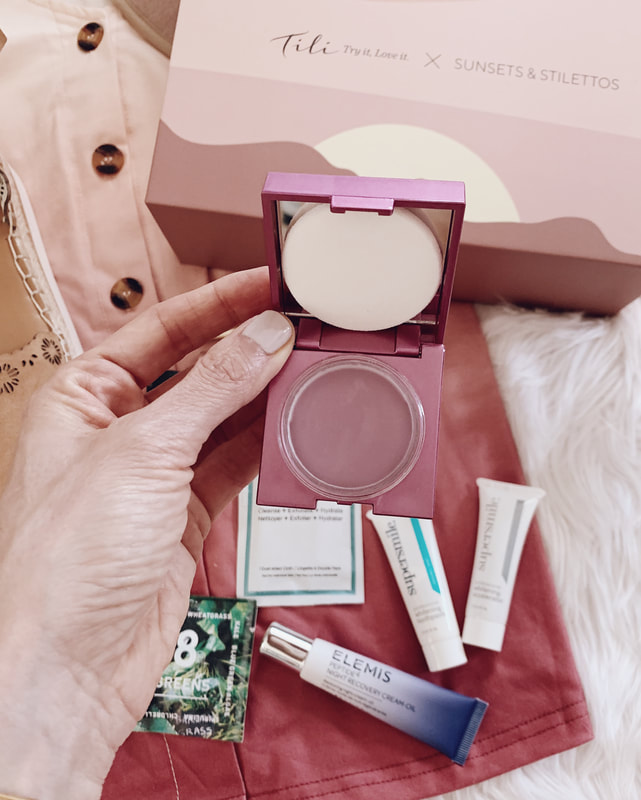 Mally Face Defender with Sponge
If you've been following me for a while you know my hatred for anything powder. That said I do get oily in my t-zone, so I need something and Mally Face Defender is it! It's a super lightweight formula with a soft focus finish. This little compact is perfect to throw in even the smallest bag too! I never leave home without it!
8Greens Effervescent Drink Tablet
I am always looking for a little boost after a long day in the classroom- and this tablet is a great find. Packed with greens like spinach, wheatgrass, kale, blue green algae, spirulina, chlorella, barley grass, and aloe vera- it's packed with vitamins.
Carmindy Into It Eyeliner
New to QVC. this velvety eye pencil never tugs or pulls. I am so excited to be a part of the launch!
If happiness is having something to look forward to, this subscription box fits the bill. You are going to love what's coming as much as I hope you love this box! Purchase it here to join the TILI Try it Love it community and to get access to some awesome products at a great price! ​​You can grab my gorgeous box this month for $25 and new customers can save $5 with code TAKE5!