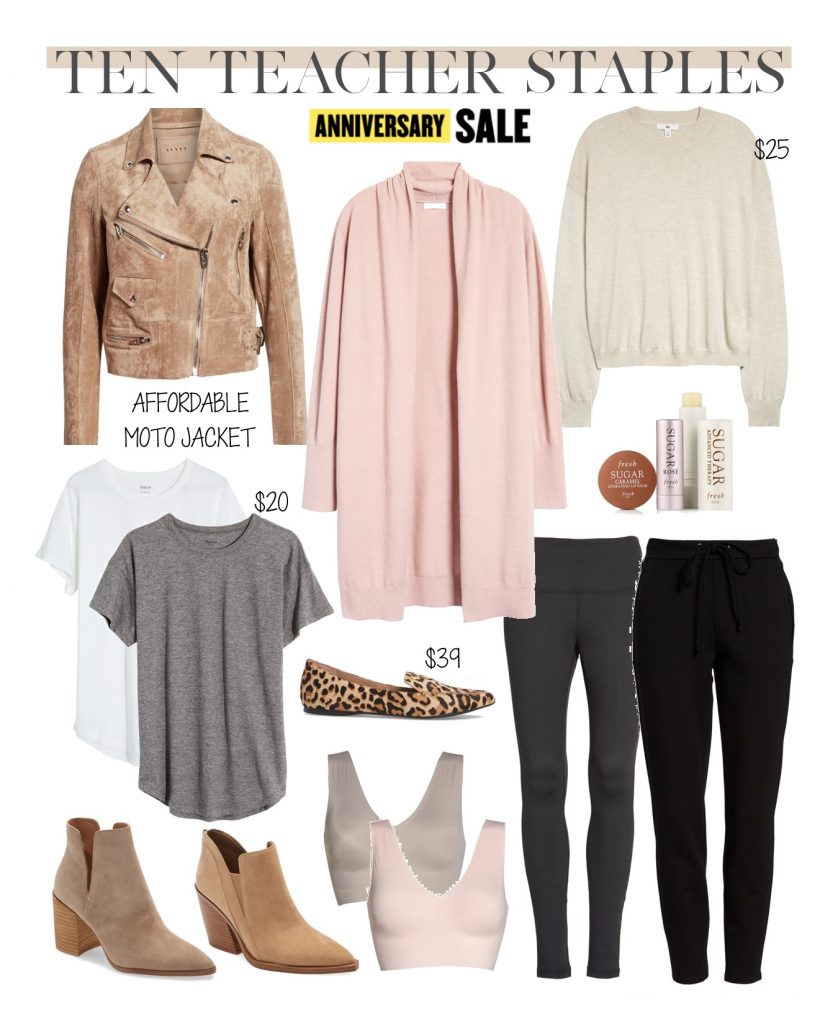 The Nordstrom Anniversary Sale is always an event and I tend to stock up on basics that I can wear to work or on the weekend. This year, there are a few closet staples that I think will do you quite well for years- and you can snag them on sale! Read on for my picks.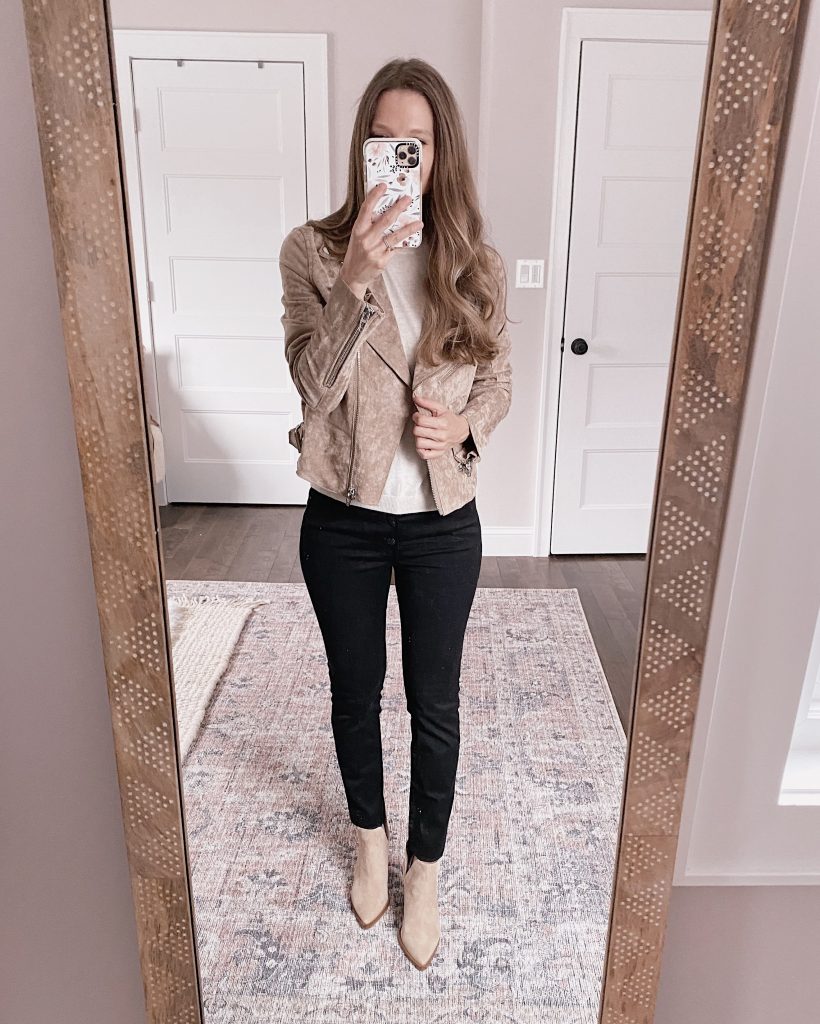 Suede Moto Jacket– also here– TTS
This jacket is the one I go for when I want to wear something other than a denim jacket to dress up an outfit. I love this jacket with dresses and joggers alike.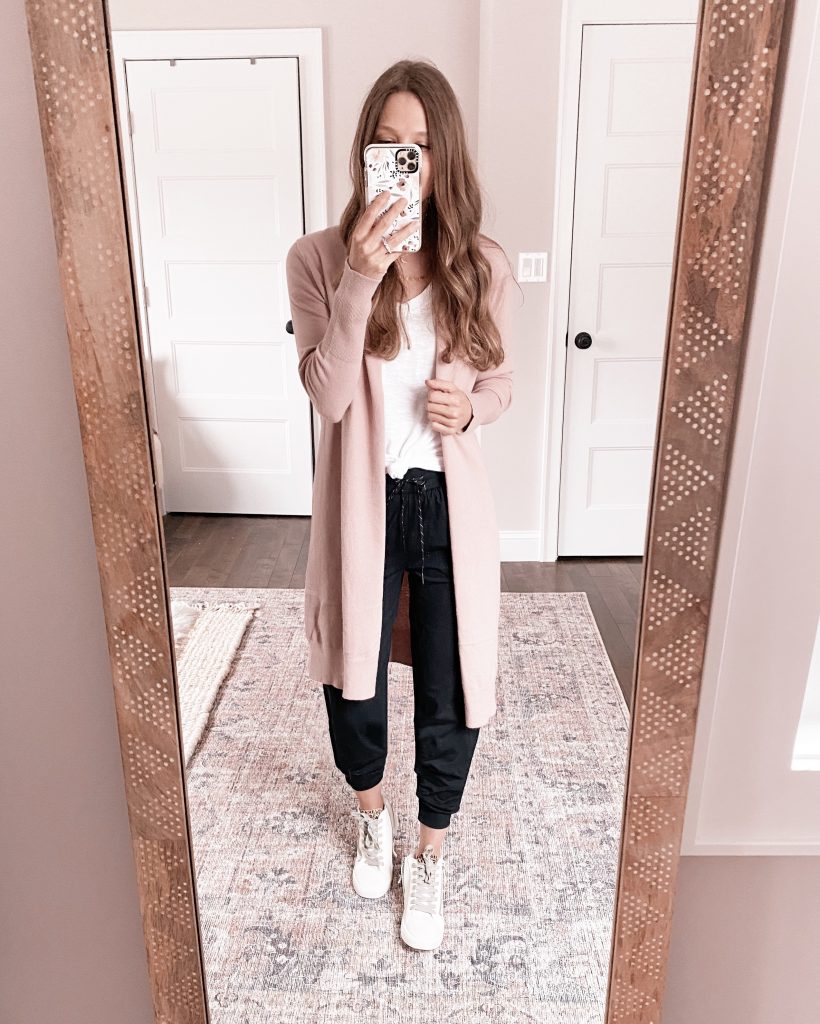 Leith Longline Cardigan– size down
You will never regret this cardigan. It can be dressed up or down and it is SO soft and cozy. I love it with black jeans for work, but if you're teaching remotely, it's just as great with joggers or leggings. The color choices are amazing too!
BP Joggers – TTS
I'm a broken record with how strongly I feel about wearing joggers to work… there is just nothing better. They are easier to dress up than you would think – and even by using these other pieces listed in this post, you can take them right to work without issue.
BP Crewneck Sweater– TTS but sizing is forgiving
This top is a great basic to grab, throw on and go! I love the neutral color choices, and it layers well under jackets too!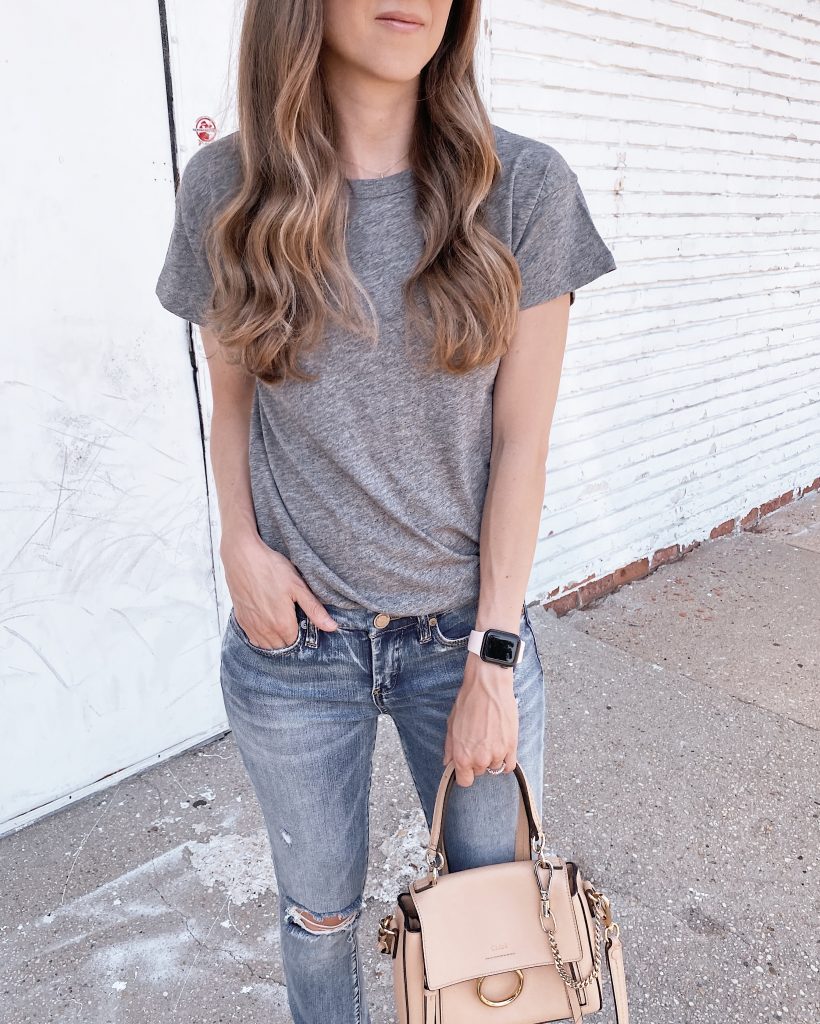 Madewell Crewneck Tee– TTS
Of all of the necklines, crewnecks are the easiest to wear. I love them under every other top layer I have and these tees are by far my favorite. They wash well and look great tucked, knotted or just on their own.
Steve Madden Loafers – TTS or size up 1/2 a size
These loafers are loafers for people who hate flats. I love the pointed toe and there's just something about them that looks great with anything you throw at them. Jeans, even joggers and dresses too- these will add some polish to any outfit for the classroom.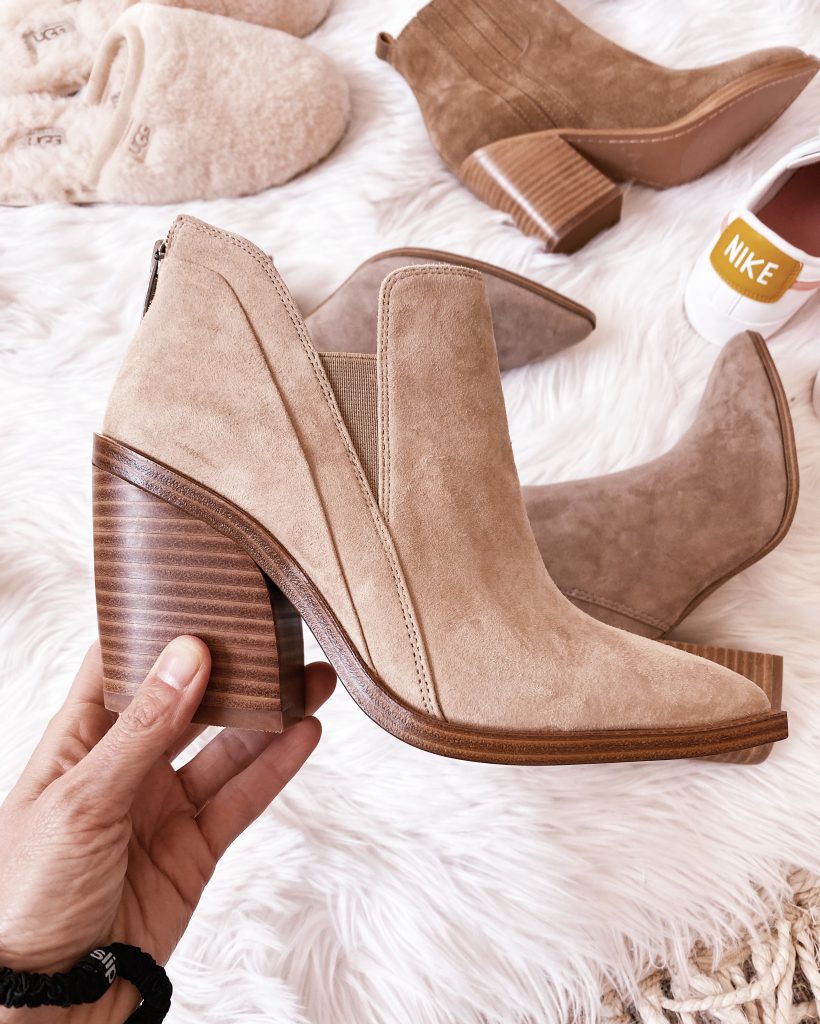 Vince Camuto booties – TTS
These are my top pick so far as booties go and that's because it's a rare day when you find an ankle bootie MADE for dresses. The silhouette of this shoe really makes them perfect for skirts and dresses like- AND they are the most comfortable booties in the sale overall.
Zella Live in Leggings– TTS
Full admission: I have worn leggings to work one time in my whole career. They just aren't something I feel comfortable wearing- that said- they are easy to dress up with a tunic and some boots- so if this is your style- these leggings are amazing. Thick, flattering and more work than yoga.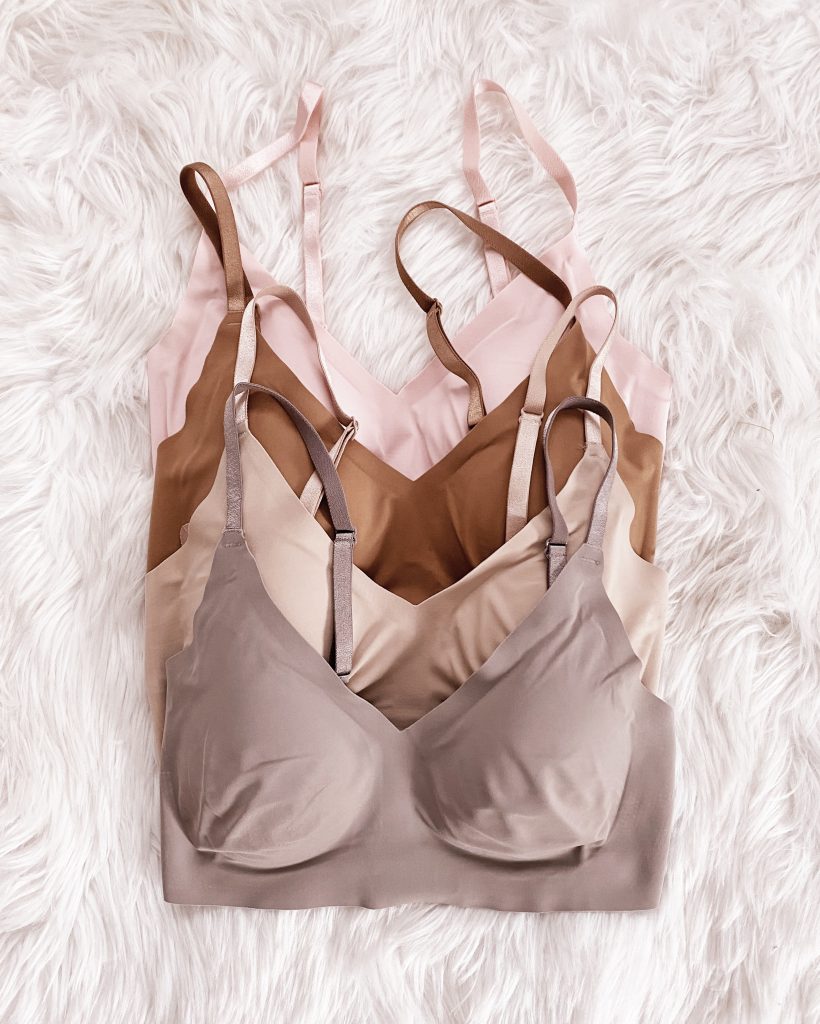 True and Co Bralette– TTS
These bralettes have become an obsession for me. I don't think I can go back to regular bras after these and you can't go wrong with any style. They have great lift for having no wire- and will keep you comfy all workday long.
Steve Maden Booties– TTS
These booties are a nice cool taupe color that is great to have in your closet. The color isn't always easy to find and these are a great staple to have for Fall and Winter.
Sugar Fresh Lip Treatment
We talk a lot as teachers, and this lip treatment has stopped anything resembling my chapped lips from appearing.