Fall is almost upon us and it's the time where I'm looking to make my shoe selections for the season. I always try to get a few pairs of shoes I know will serve me well for the classroom and on the weekend too. Versatility is key- and I love the pairs that can be dressed up or down and can go with tons of outfits from my fall capsule.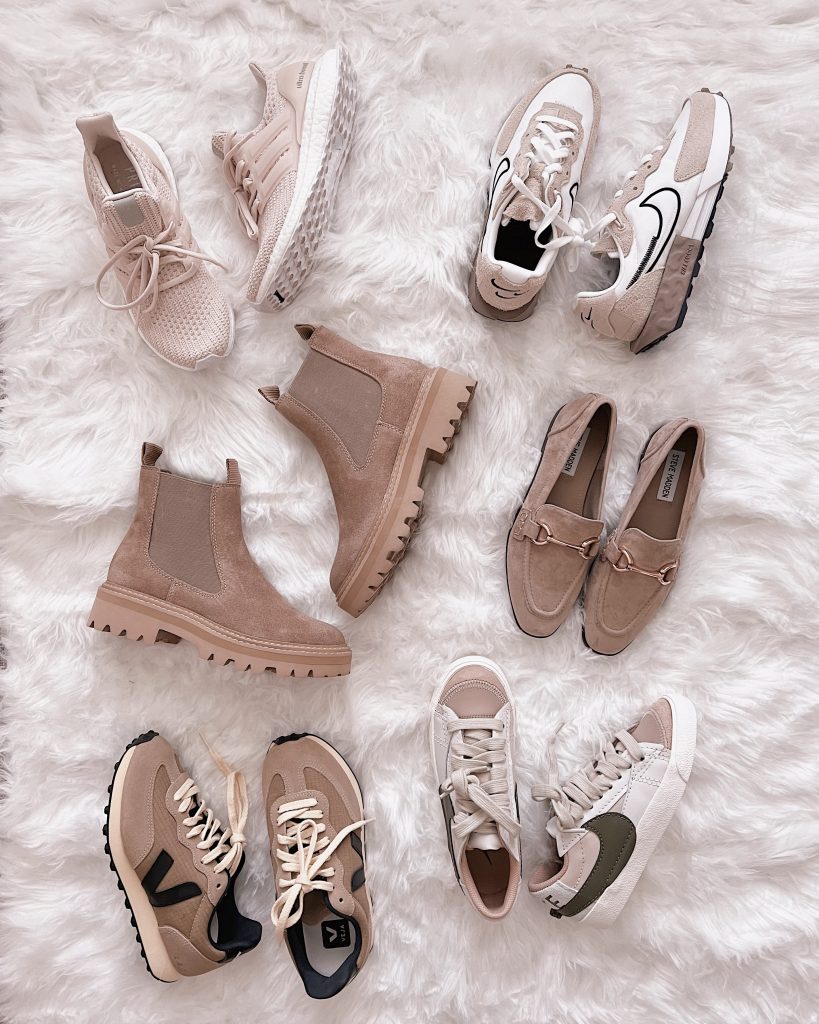 This post was created in partnership with Nordstrom, all opinions are my own.
Every year Nordstrom is my go to for my Fall shoes– but this year their sneaker selection is stealing my heart. One pair is better than the next and I am loving how there is so much versatility in the selections. There are sneakers that will great with dresses and then others that can be dressed down with joggers or up with jeans or pants.
These Nike sneakers might be my favorite so far! They are the most comfortable I have ever worn and the neutral colorway is to die for. They are like walking on clouds! This chunky style is so on trend this season too- these can't be missed!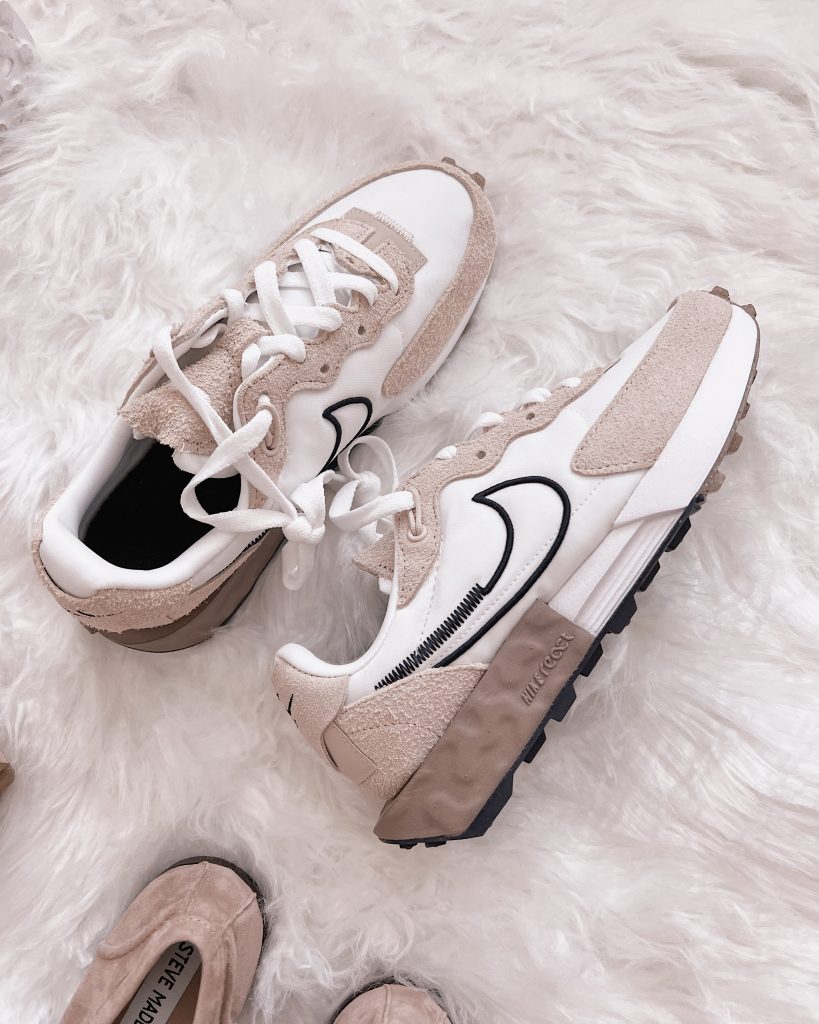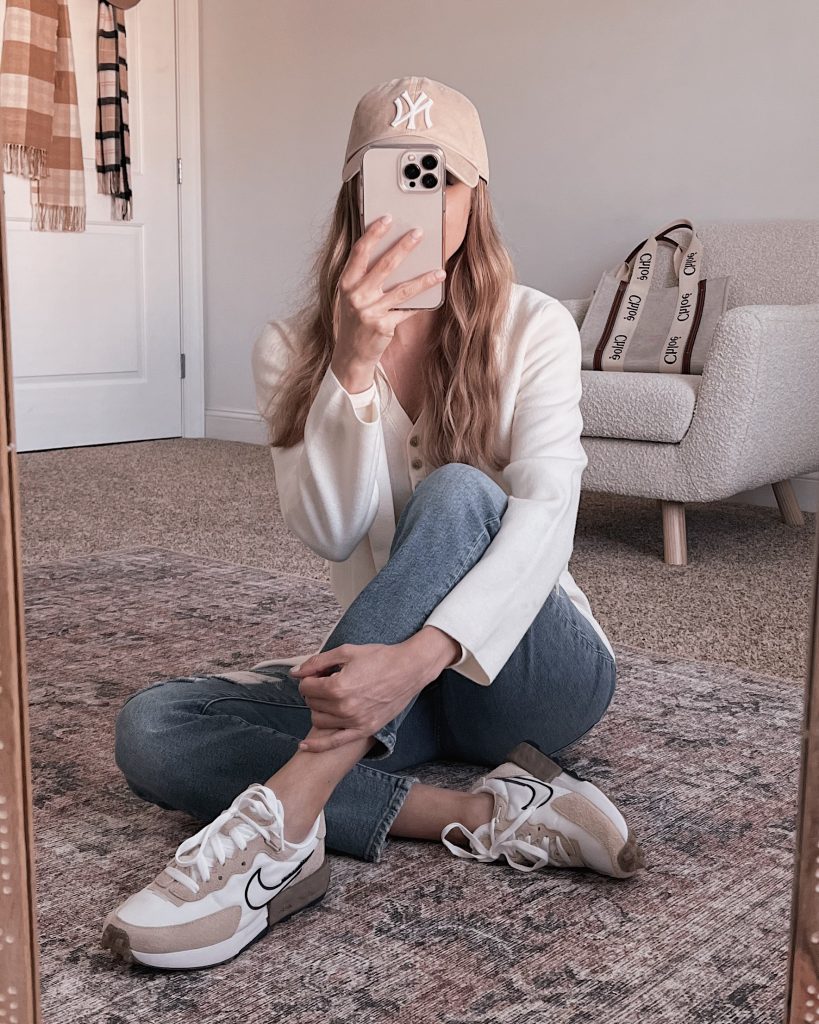 I LOVE a good lug boot and these are no exception. I like a style with some side detail and I always want them to be less than overpowering. I don't like a clunky look and this pair is sleek with a stunning color on top of it! Did I mention they are also waterproof? Bus duty be damned.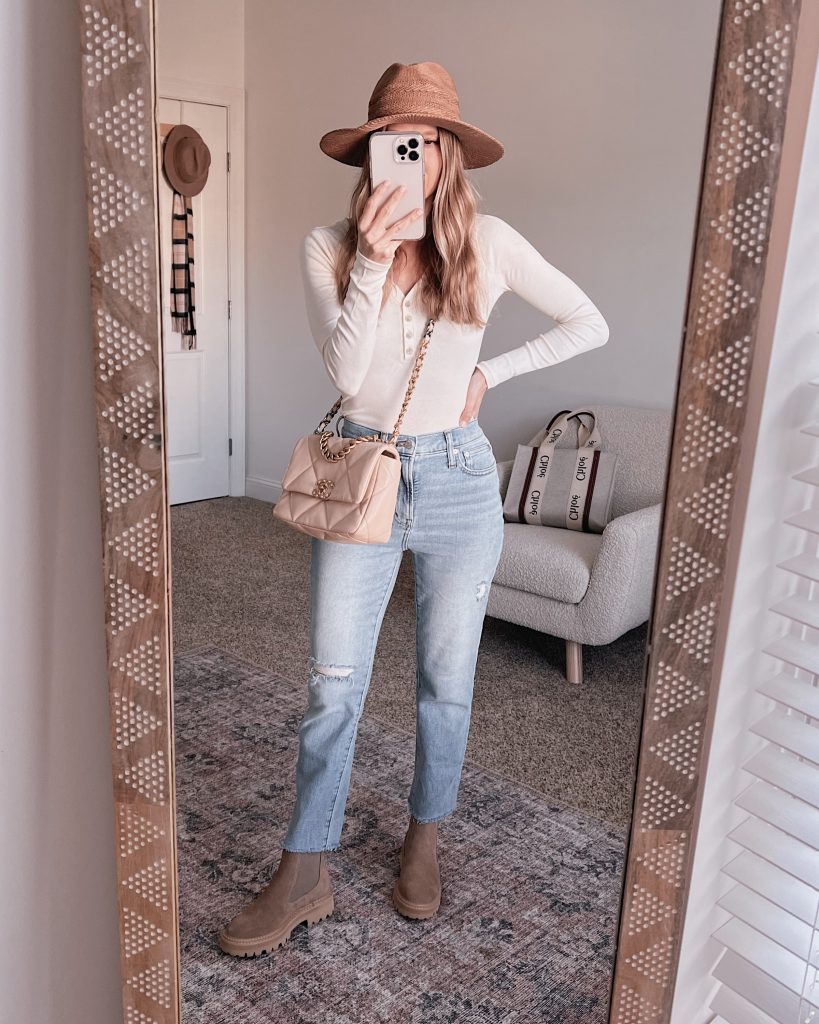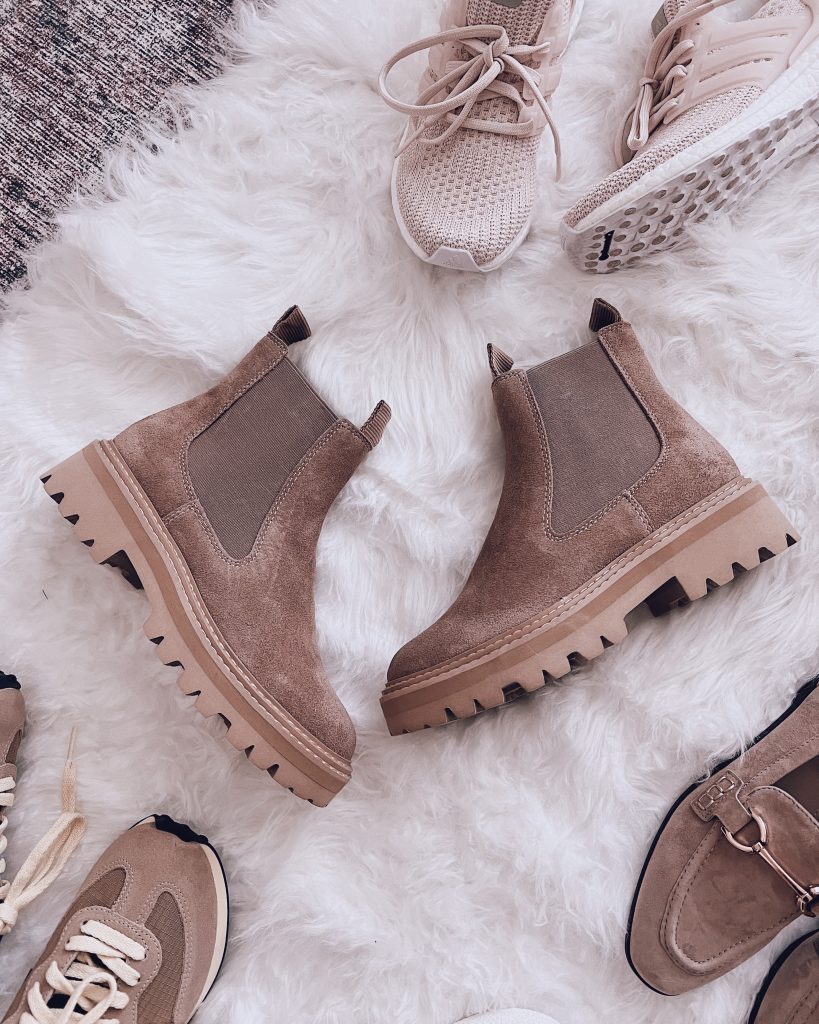 These Veja sneakers have a little edge to them and they will amazing with jeans, joggers and faux leather leggings. The V is a deep navy, but it comes across as black when paired with black like this!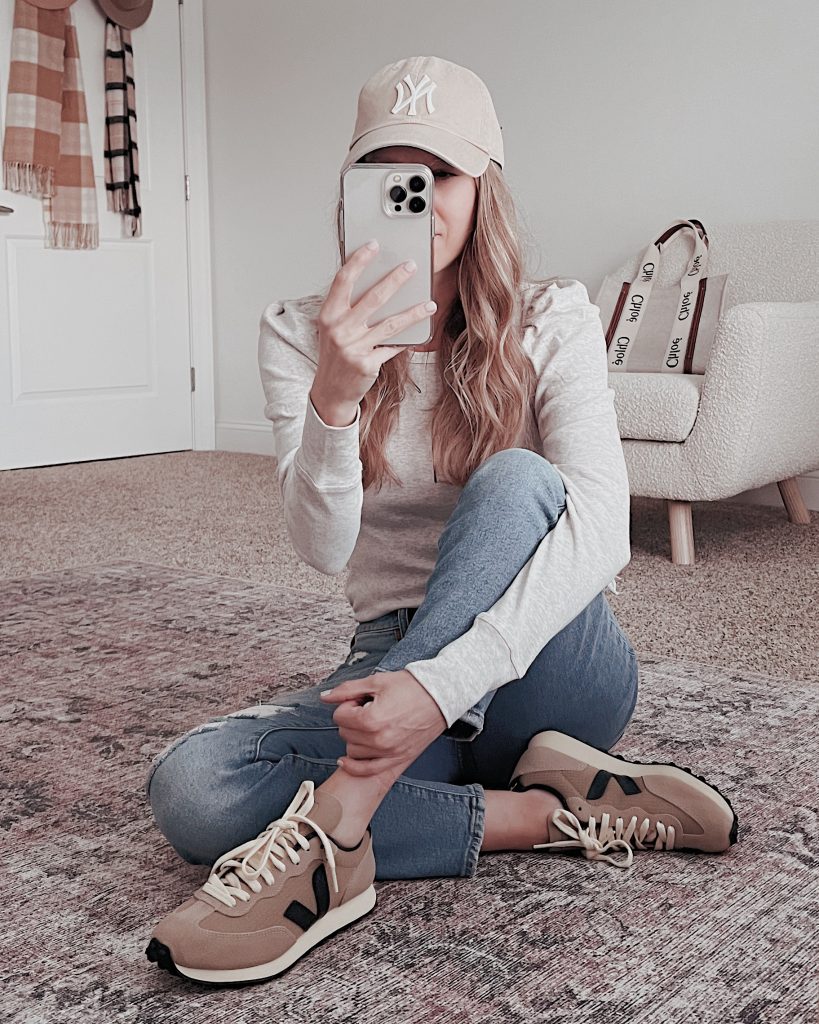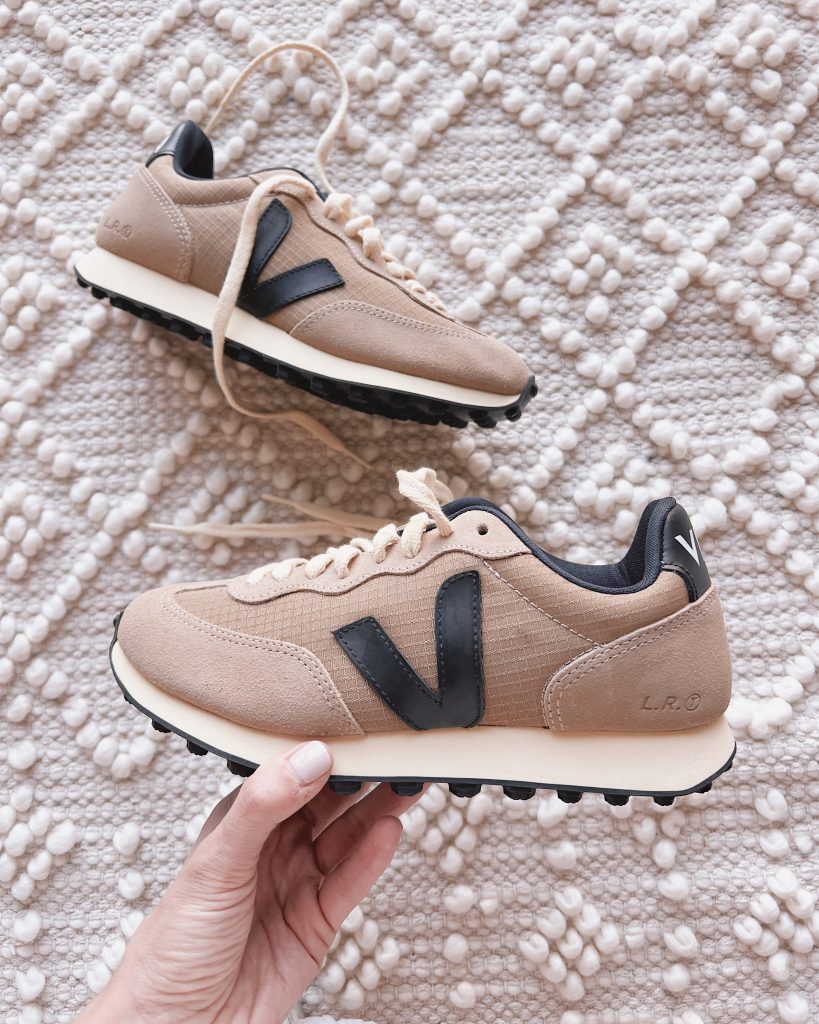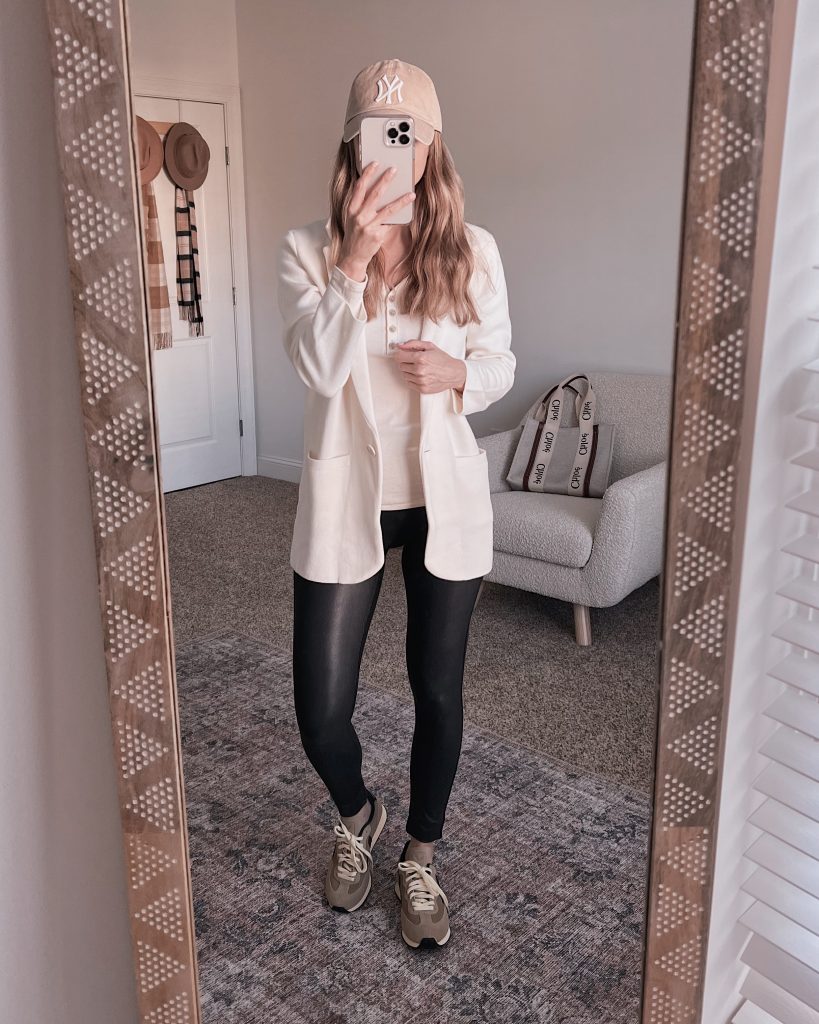 Loafers and I don't always agree- I don't always love them and often times I feel like they age my outfit- yet this pair– I LOVE! I think they are just preppy enough to keep them young and cool- is that a thing?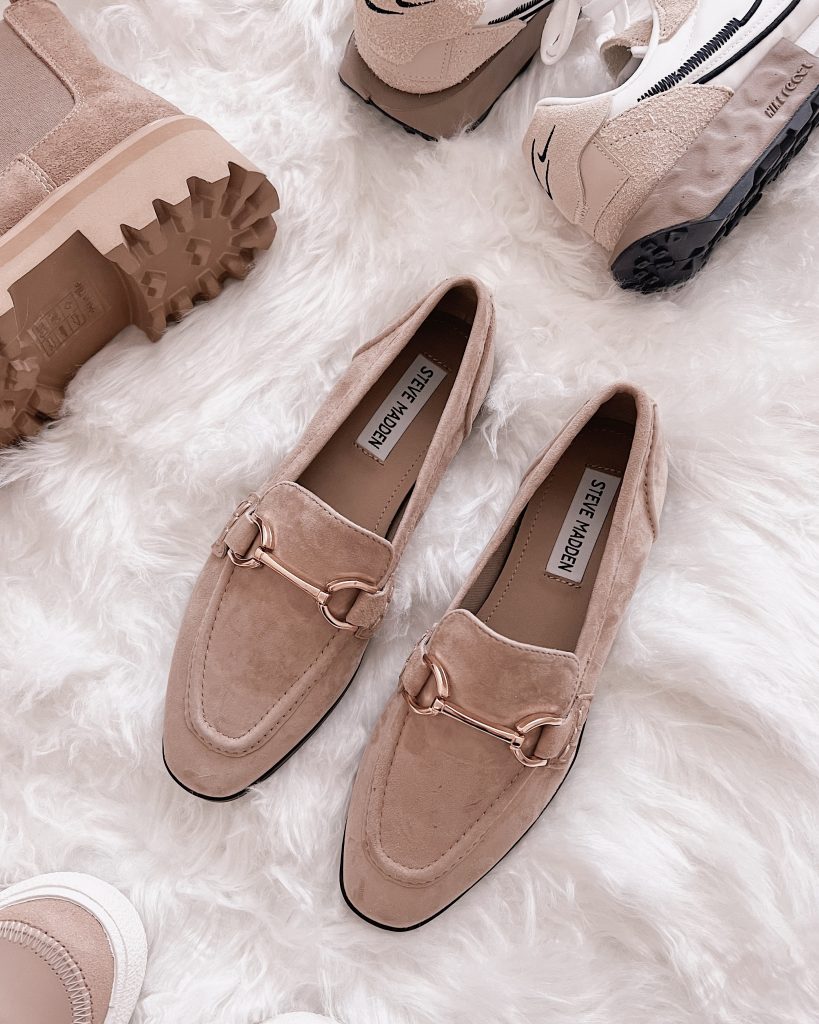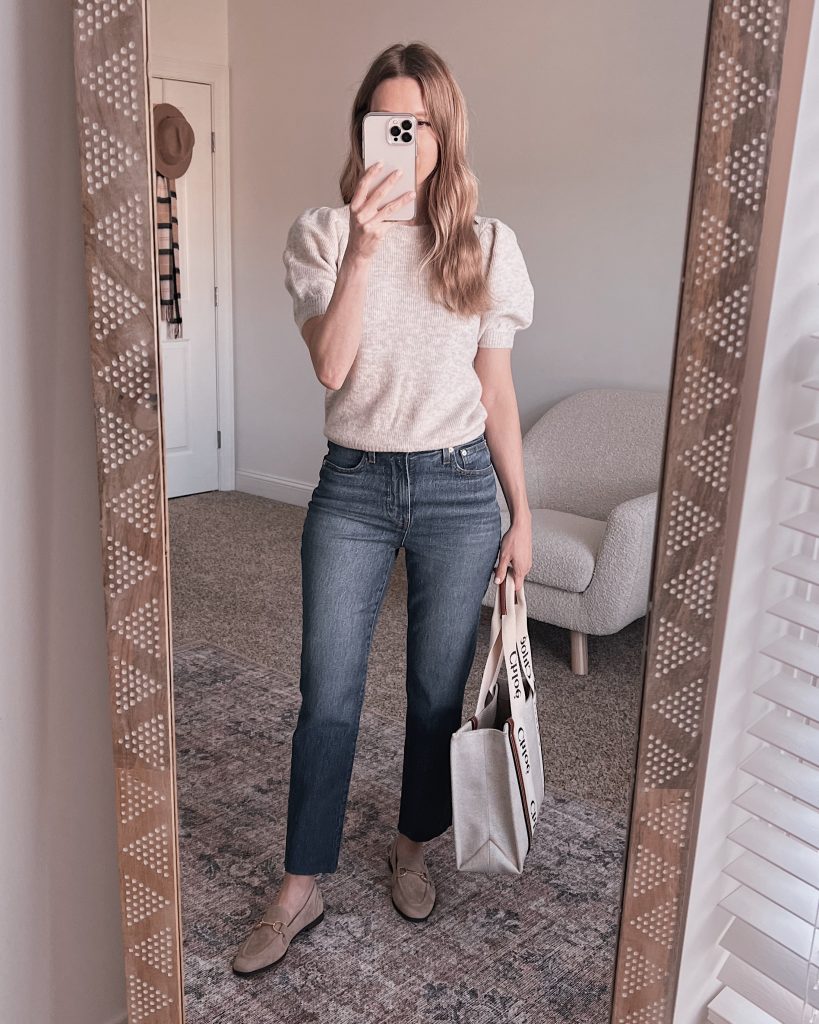 You can shop the capsule looks here!