This is the year of the jeans. In a post-work from home world- I feel like we are transitioning back to work with comfort in mind. I love that we are entering a season where polished and casual is cool, welcomed and accepted. I've waited a long time for this era. Work takes effort- getting dressed and wearing your outfit should not. Here's to dressing up our comfy jeans- and looking great doing it. 
This post was created in partnership with J. Crew- all opinions are my own.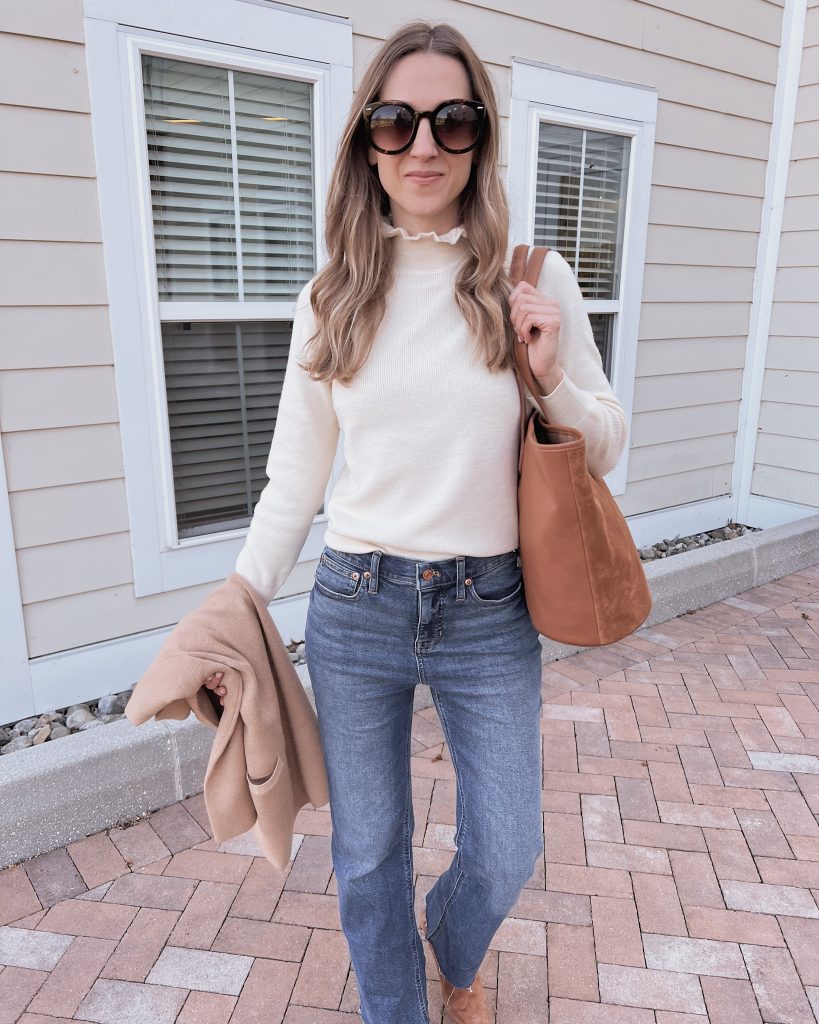 This back to school season I have been shopping for comfort. I am excited to get back to dressing for school each day- but the classroom is not kind when you don't feel comfortable in what you're wearing. J. Crew and their Fall collection has made my dreams come true with new styles and amazingly comfortable basics.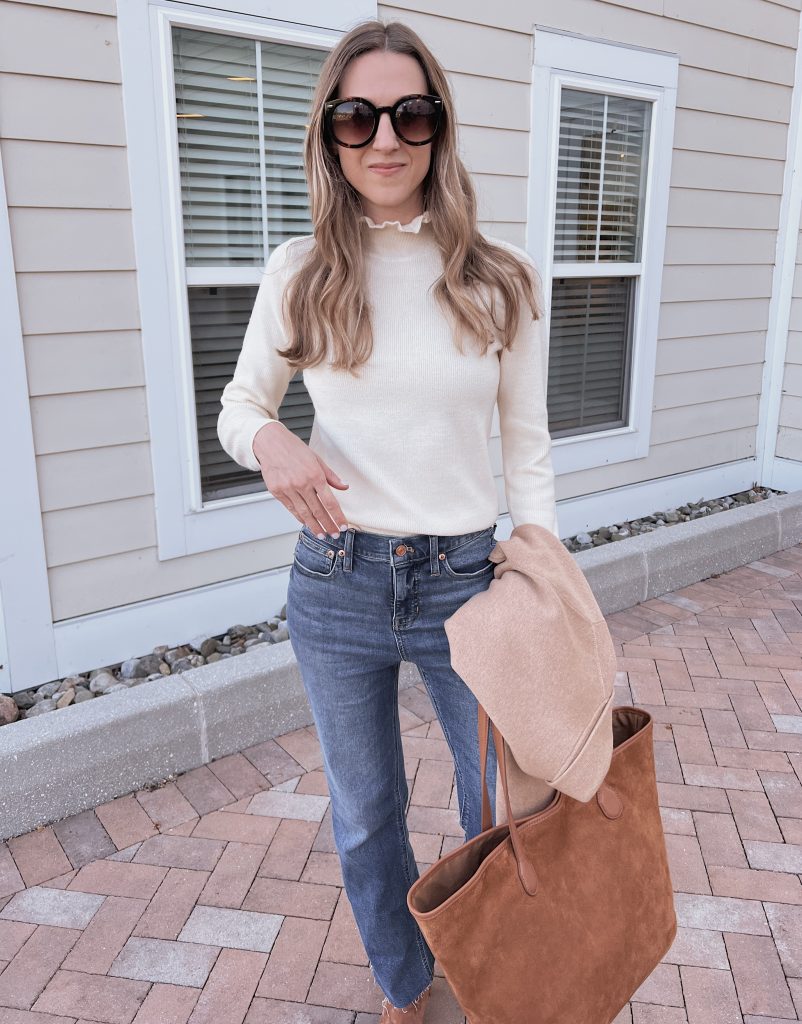 I've been stocking up on polished jeans that I can dress up or down- which can be hard in this ripped mom jean era we are seeing everywhere. J.Crew released some amazing new styles that honor the post-skinny jean world, while still looking grown up and polished. This demi-boot style stole my heart- they feel like pjs but look so polished with a little bit of flare.
J.Crew sweaters, vests and sweater-blazers have been closet staples in my wardrobe for years, and this year is no different. I am always reaching for layers since I never know how hot or cold my classroom will be and J. Crew gives me everything I need.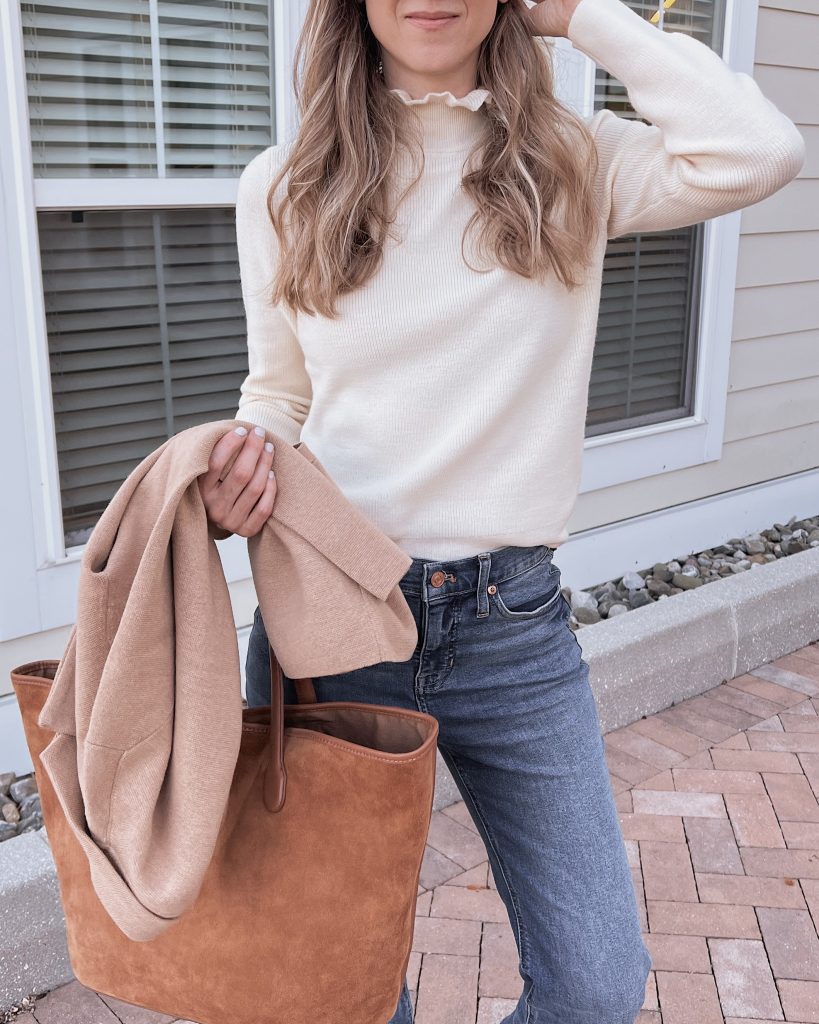 The majority of my capsule wardrobe this year is coming from their September release and all that does is make me so excited to see what's next.