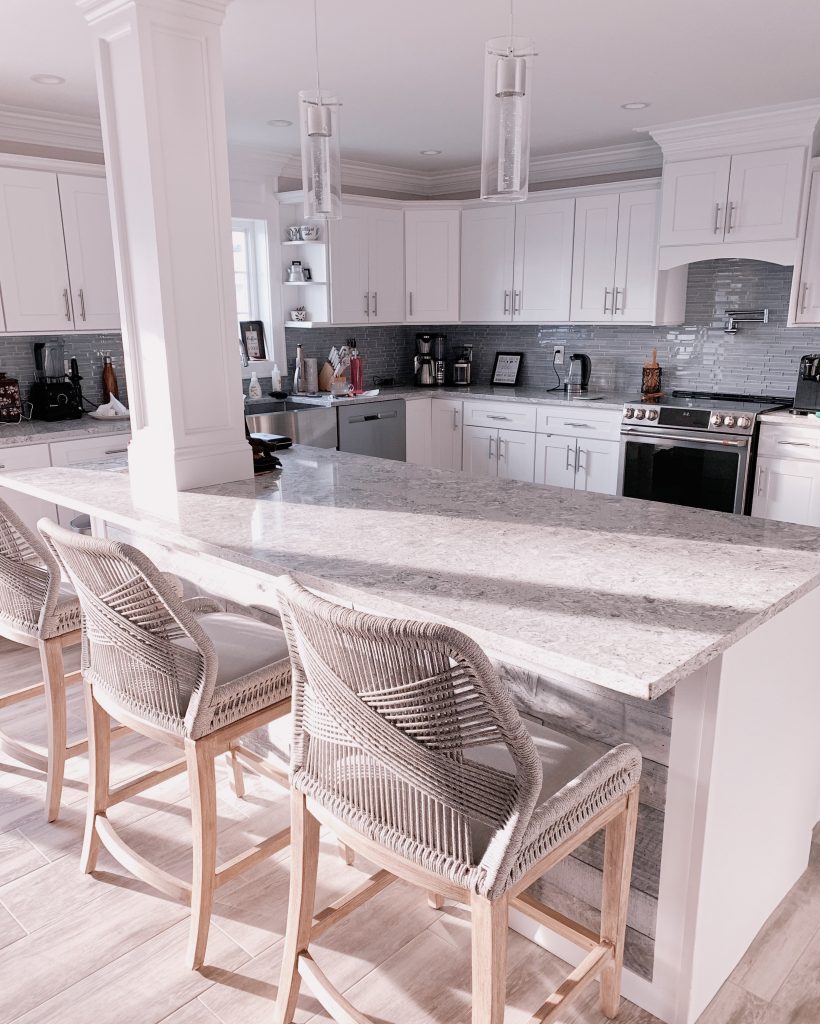 It's been a strange time to move into a house. Move in. Get quarantined. It partly sounds great in terms of "getting things done" but it definitely hasn't really gone down like that. We are far from being set up around here- but luckily- there have been a few purchases we have been loving that have made our lives so much better as we transition into the new place.
It's been a long journey for me to get to this house. Truth be told I'm pretty sure this house was part of my ten-year old dreams as I started saving my money into a piggy bank. Even when I moved into my first apartment, I did everything on bare bones because I was saving the nice stuff for "my real house." So that being said I refuse to settle- everything we have found has had to be exactly how we want it! These items are linked exactly from where I purchased them as inspiration- so feel free to search around for other alternative items and retailers too!
1. Kitchen Counter Barstools
Bar stools have been on my wish list for a while and I researched them to death. I didn't want to pay a lot for them, but I didn't want to settle either. Finding the right color stools for our kitchen has been tough too- because we intend to change our kitchen colors a bit in the future- so I went with taupe. To date, these bar stools have made the biggest change in the whole house. Even Mike stares at them on the regular and says how nice they are. They are a bit pricey but are half the price of similar ones I've seen.

2. Living Room Rug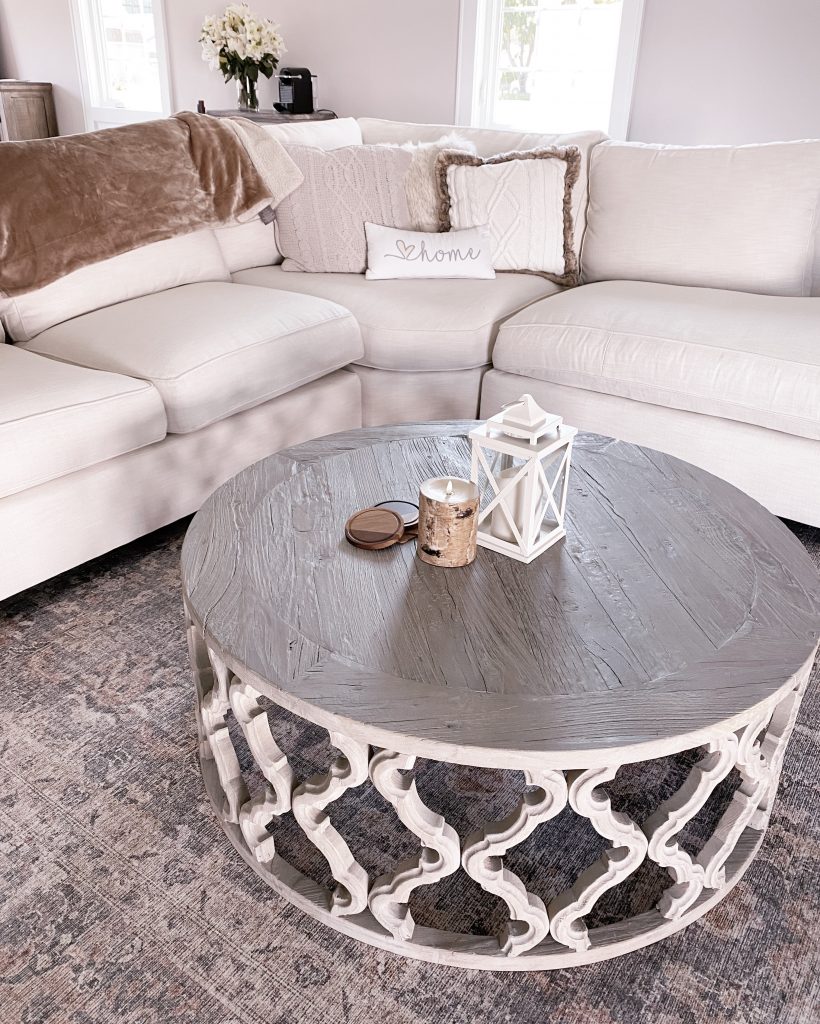 This rug stole my heart. When we put this down in the living room I was so taken by it. That being said I like Mike loved it even more than I did. The colors are everything we needed them to be, with a mix of warm and cool shades that flow throughout the downstairs of the house. A great Amazon find!

3. Wagon Wheel Chandelier Light Fixture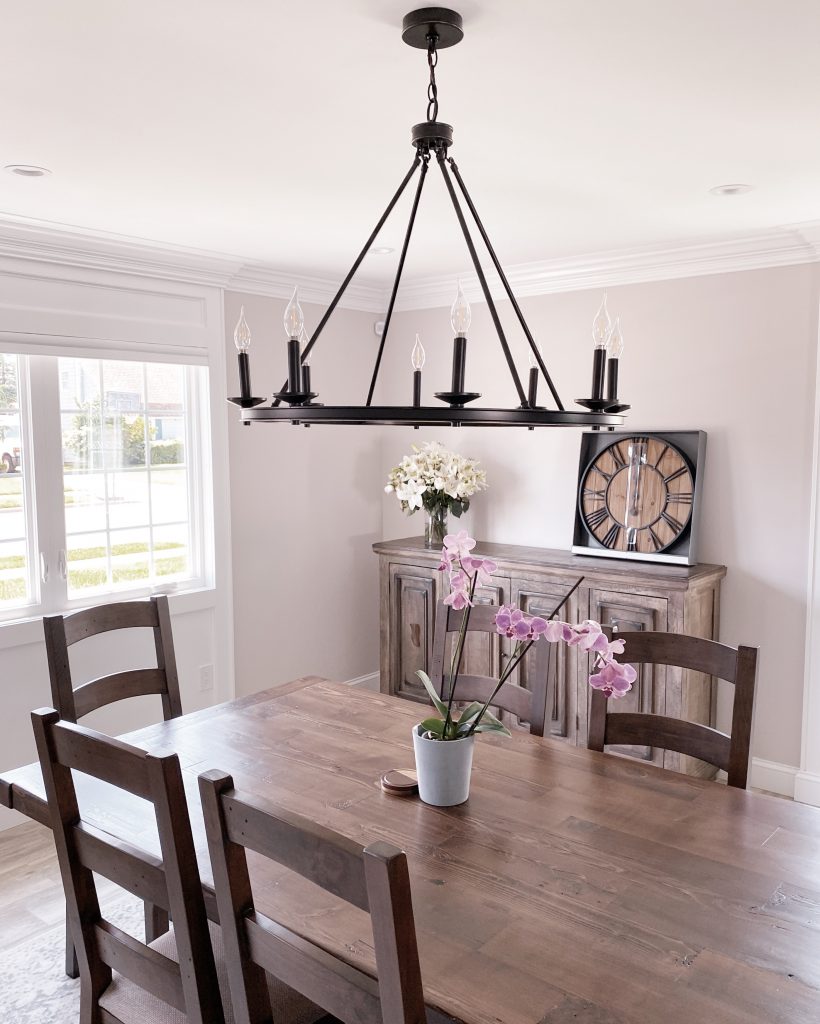 After stalking Chip and Joanna's home decor designs for a few months I found a common thread- this wagon wheel light. I decided we need one and this one has not disappointed one bit! It is truly stunning and gives a little rustic accent to our downstairs dining area. The exact light is link but if you'd like another alternative, this one is great too!

4. Ninja Air Fryer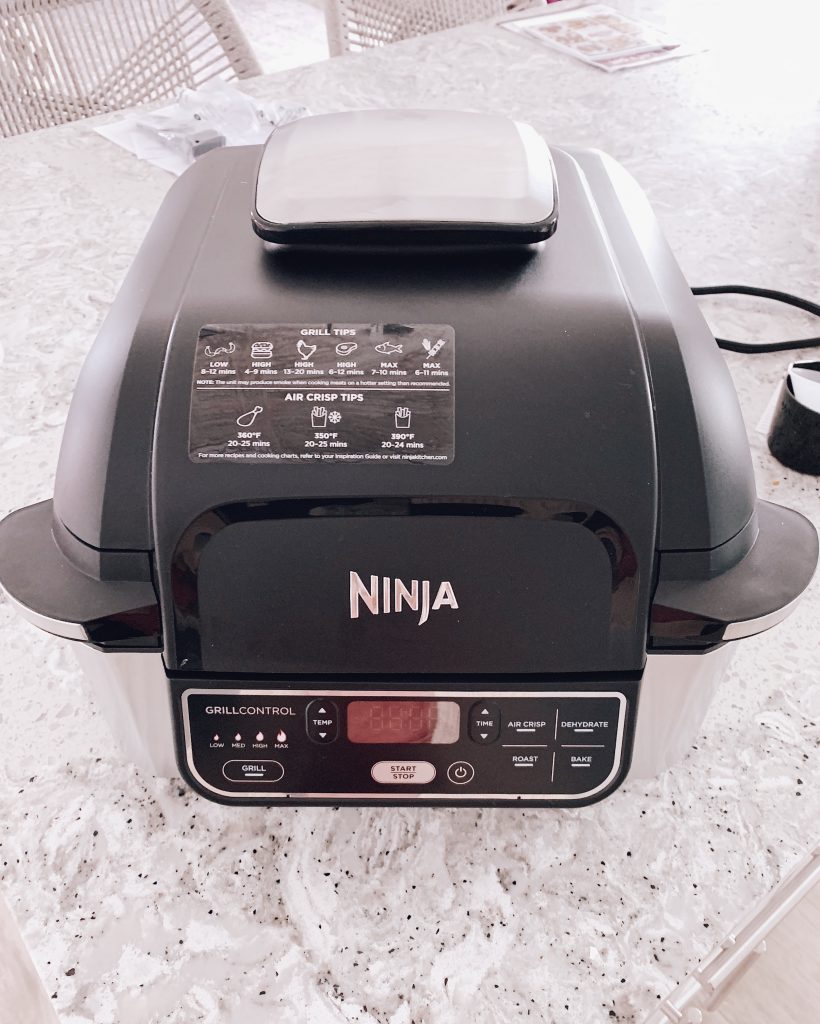 We have gone through SO many air fryers over the years, and always had complaints about them one way or another. We cook almost all of our own food and food prep once or twice a week, so air fryers are our kitchen staple even though we've never found one we've loved, until now! This Ninja Air Fryer is the best one yet.
We eat a lot of burgers, chicken and steaks, and the Ninja actually leaves meat and veggies charred and grilled the way a bbq would – without drying the food out too much. We have been so impressed. Plus, we haven't had as much smoking as with our other machines which is a huge plus in the new house!

5. Dyson V10 Cordless Vacuum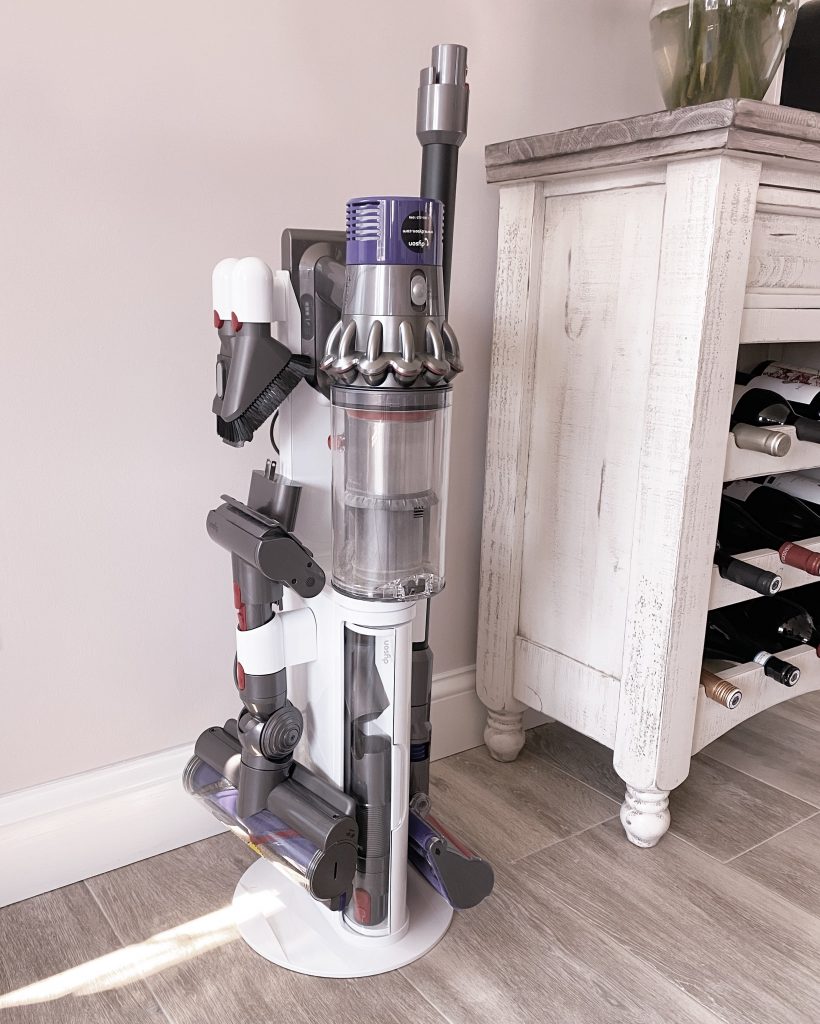 We have hard wood floors upstairs and frankly, while they look pretty, I am not a fan. They get scratched if you look at them funny so I much prefer the tiles we have downstairs (which I never thought I'd say)! We wanted a powerful vacuum that is lightweight but won't scratch our floors and this one does the trick. There are newer models out right now- but this one is the most bang for your buck and it also comes with a soft head attachment that won't scratch our floors! We got this dock here and I LOVE it! I didn't want the thing hanging on my walls!

What are some of your favorite house purchases that you've ever made? Would love to add to our list so leave them in the comments!