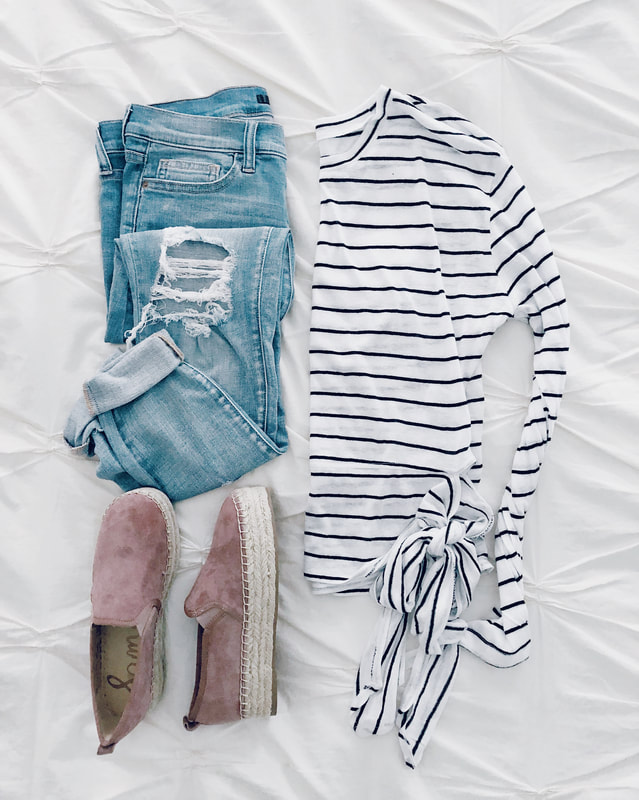 This weekend was such a tease. We had the most beautiful Saturday and I could actually feel the sun on my face. It was amazing. I hear though that Winter is coming back with a vengeance for February though. The winter blues tend to kick in around now so I'm going to be jumping to Spring here on the blog to lift my spirits every so often. Believe it or not- the majority of my followers are from warmer weather areas- so you'll get to wear the stuff I have my eye on long before I do. I'll live through you for now! 
One of my favorite pairs of shoes for Spring is a great slide on sneaker or espadrilles. One of my favorite pairs from last year is back and now it comes in the most perfect pink. One of my favorite tricks for a tough transition into Spring is adding springy shoes with a warmer, more wintery outfit. 
Bring on the jackets. I'm ALWAYS cold in Spring. I tend to layer just as much as I do in winter to stay warm. One of my tricks here is to wear a warmer under layer and then to add a Spring jacket over it to lighten up the look. Works every time! 
I always do a denim refresh in Spring and I love adding some lighter denim to the mix. Any sweater looks more Spring-ready with light denim. I've found a few amazing pairs well under $100! I've also been loving some of the linen jogger pants I've seen around too, and they've been selling out like hot cakes! I ordered this pair and they were gone before I could even share them with you. (though I'm pretty sure my newsletter friends got their hands on them!) 
If there is ONE thing I cannot handle in Spring, it's cold feet. I'd probably wear Uggs until April if I could but I imagine that would look silly. My answer to this problem is peep toe booties. They keep my feet warm while still looking like Spring. Game changers. I ordered these and these.