SWEATSHIRT | JEANS | SNEAKERS
It's been such a week! The busiest I've been and I've been struggling to keep up. Some people thrive on busy- I do not. Going to need a recharge soon! Thank you thank you again for all of your support this week. This community humbles me and I am so honored to be a part of it! But on to the best sweatshirt ever.
Never could resist a striped sweatshirt! Especially a neutral one like this. ​Read on for more of my looks from the week!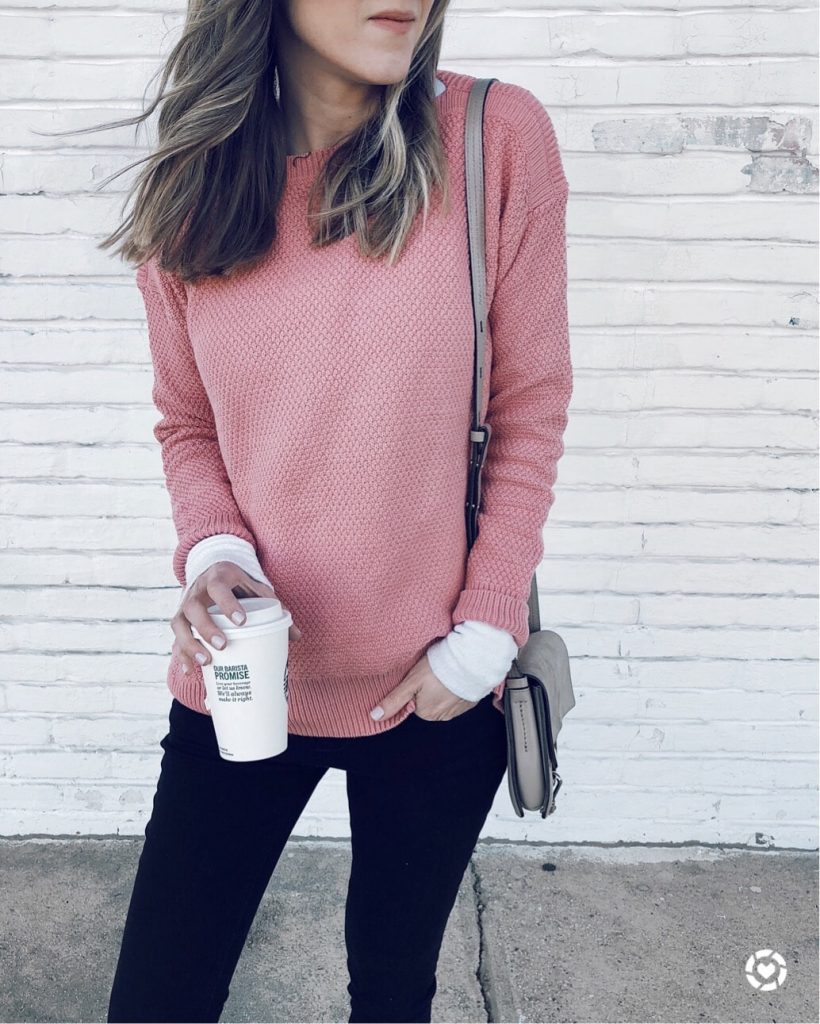 Sale Alert ! This textured sweater is 40% off and I'm linking the BEST $29 white tee you can find. (From stories yesterday!) SIZING- This is an XS – I find it TTS but i like things roomy.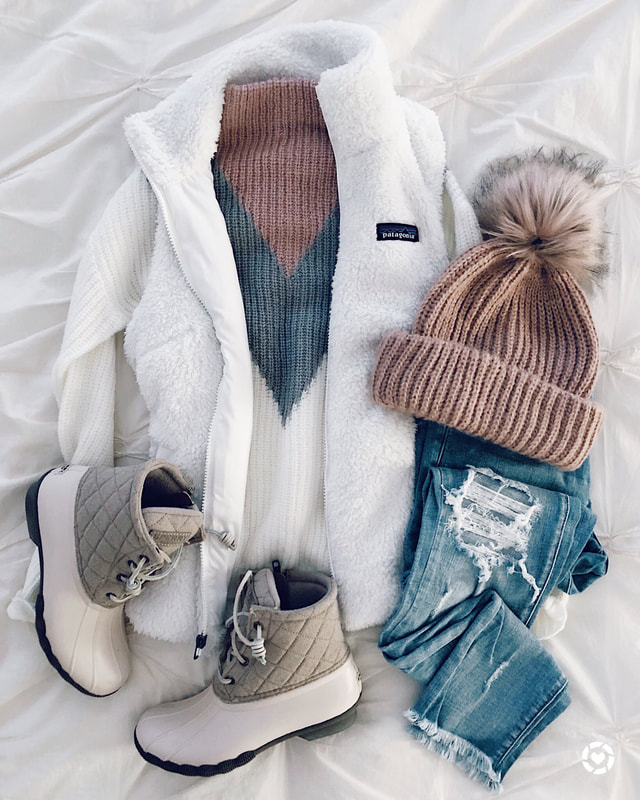 JEANS | BOOTS | VEST | SWEATER | HAT
Sale Alert! These boots are on sale today with code KEEPSAVING. They are under $100 and then you get an additional $20 off. They are comfy and look amazing with everything.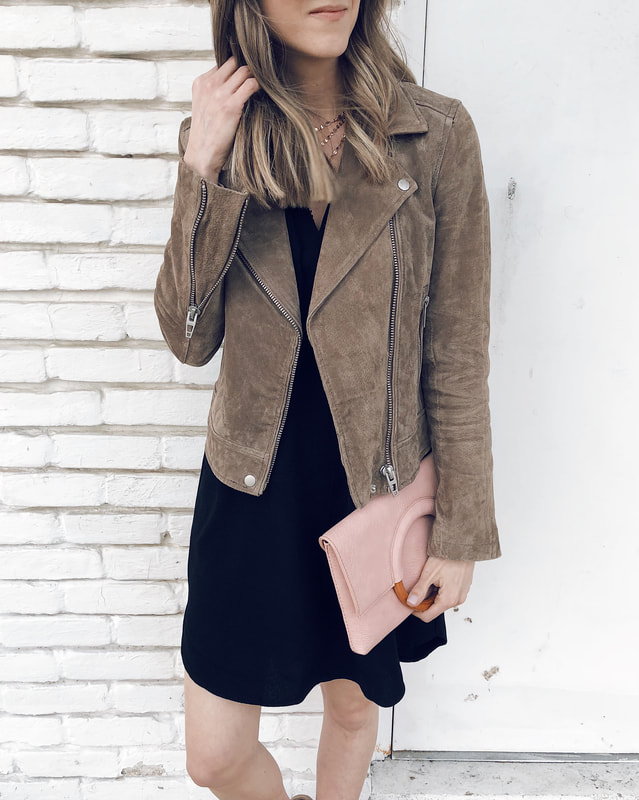 This #LTKunder50 dress is perfect for anyplace you need to go. I love wearing it to work with a cardigan or with a moto jacket for a more casual affair. This clutch is such a steal too!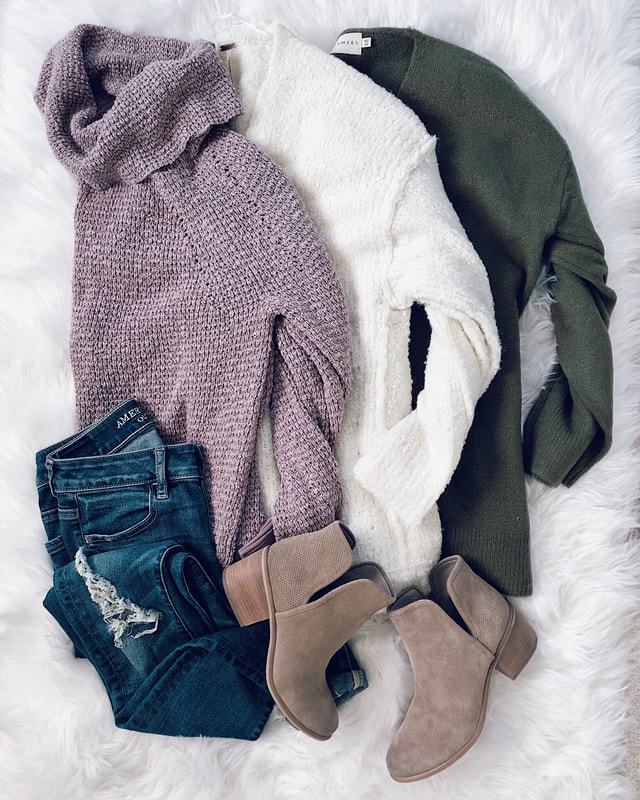 JEANS | BOOTS | PINK SWEATER | IVORY SWEATER |
​OLIVE GREEN SWEATER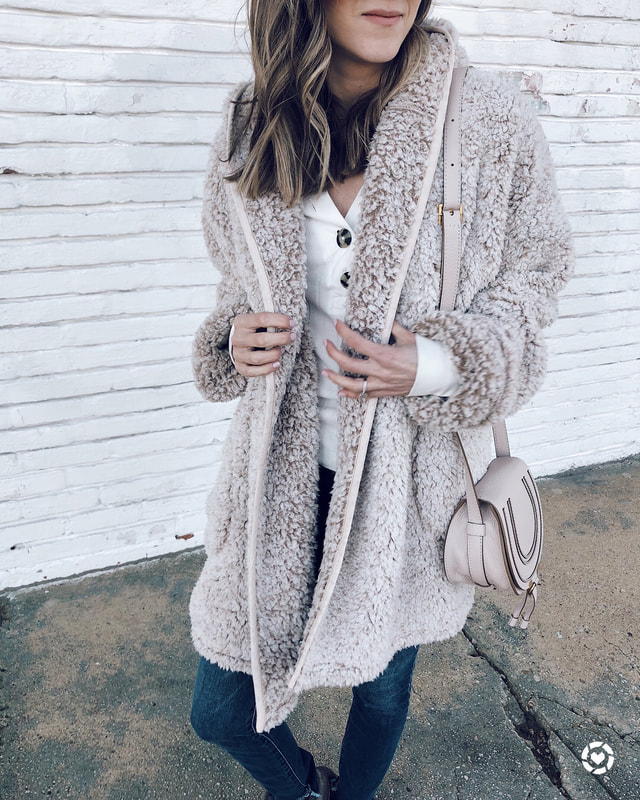 Ohhhh this jacket. It's so much less bulky than my usual coat- but equally as warm. Best part? Under $100! Full disclosure – it runs big- and I. Don't. Care.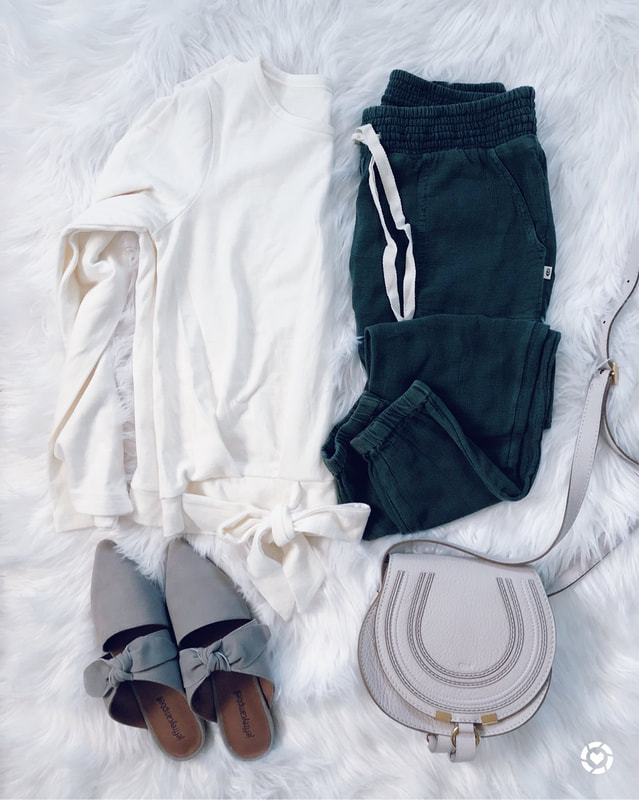 SHOES | BAG | PANTS (similar) | TOP
Weekend cozy. This top is under $50! So many amazing pants right now that will take you right into Spring- and these shoes are a must-have too.