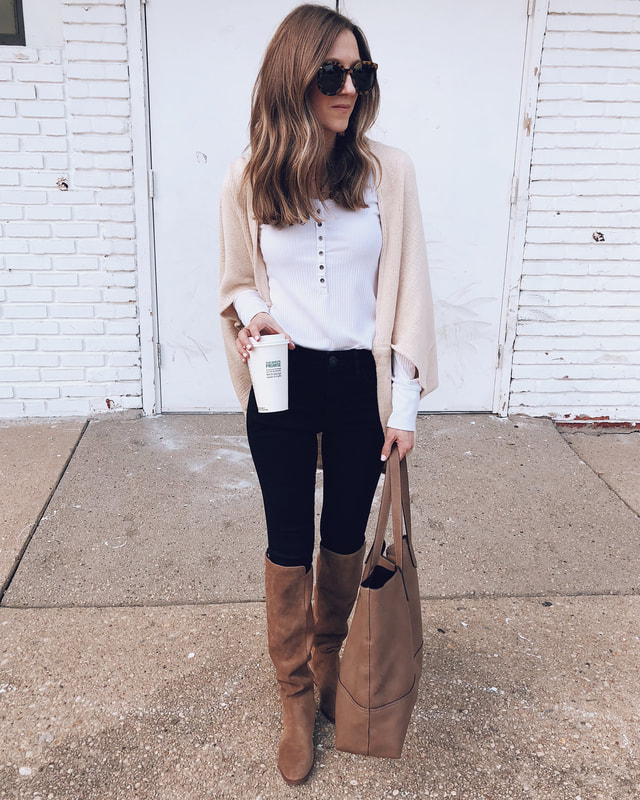 I am always asked about what I wear to work, and it's never anything all that exciting. I wear black pants more often than I don't, but I love that it makes getting dressed pretty darn easy. Read on for more about my checklist for a work outfit, and the best teacher bag I've found so far this season.
Thank you to Sole Society for sponsoring this post. Thank you for supporting the brands that support Sunsets and Stilettos.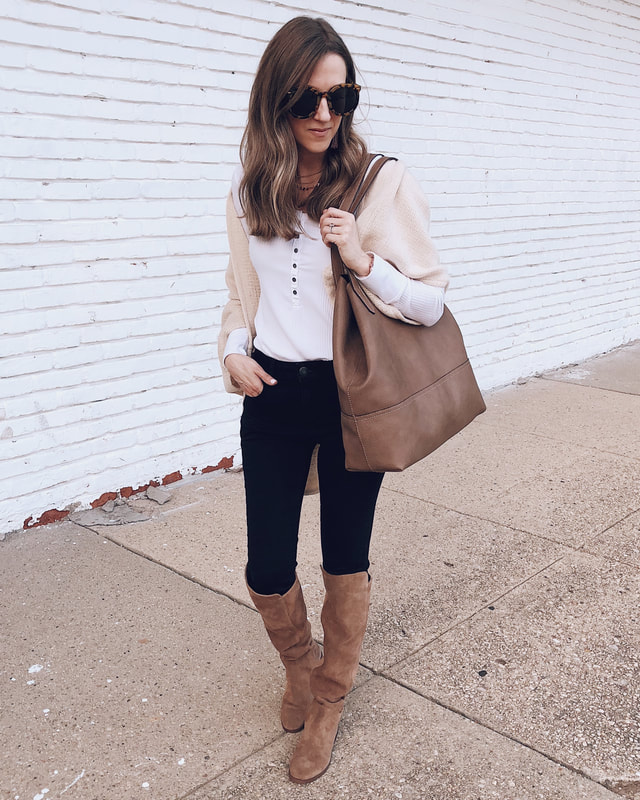 I have got to be comfy. I've learned over the years that my day goes completely different if I'm comfortable in my clothes. It starts with the shoes. I just can't do uncomfortable shoes. I make this a priority and I consider it an occupational hazard that sometimes- I need to splurge. If the shoes are a classic style that are comfy and stylish too- I'm down. Enter these Sole Society boots and they are one of my favorite pairs to thrown on. They dress up ANY outfit and are as comfy as can be.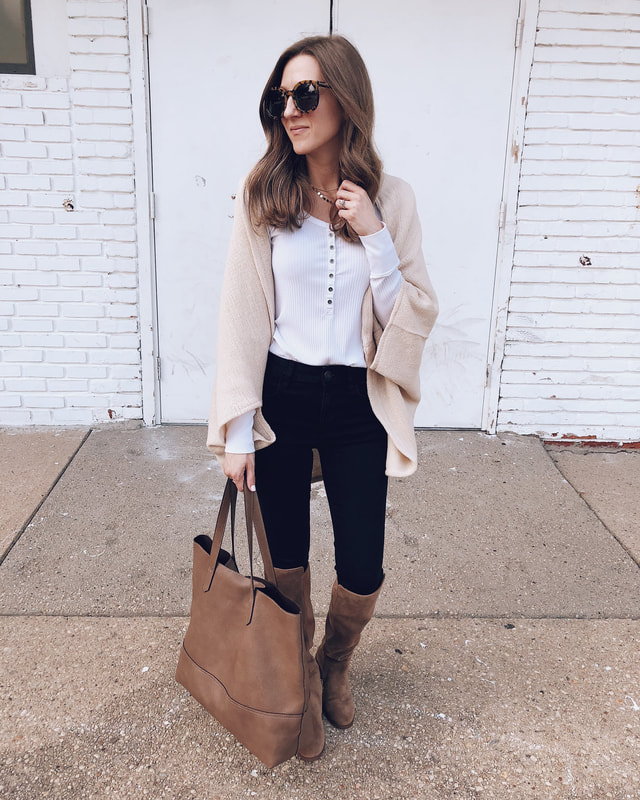 Teacher totes are always on my shopping list and I need one that can hold it all but will still be comfy. This one is significantly more comfortable than my Neverfull- I prefer it! It comes in SO MANY colors too- I have no doubt you will find one that matches your wardrobe! I found a few options I'm loving!
I love wearing layers and this little shrug is the perfect thing for chilly mornings that turn warmer with higher temps- and possibly raised blood pressure from all of the talking!
What's your go-to work uniform?