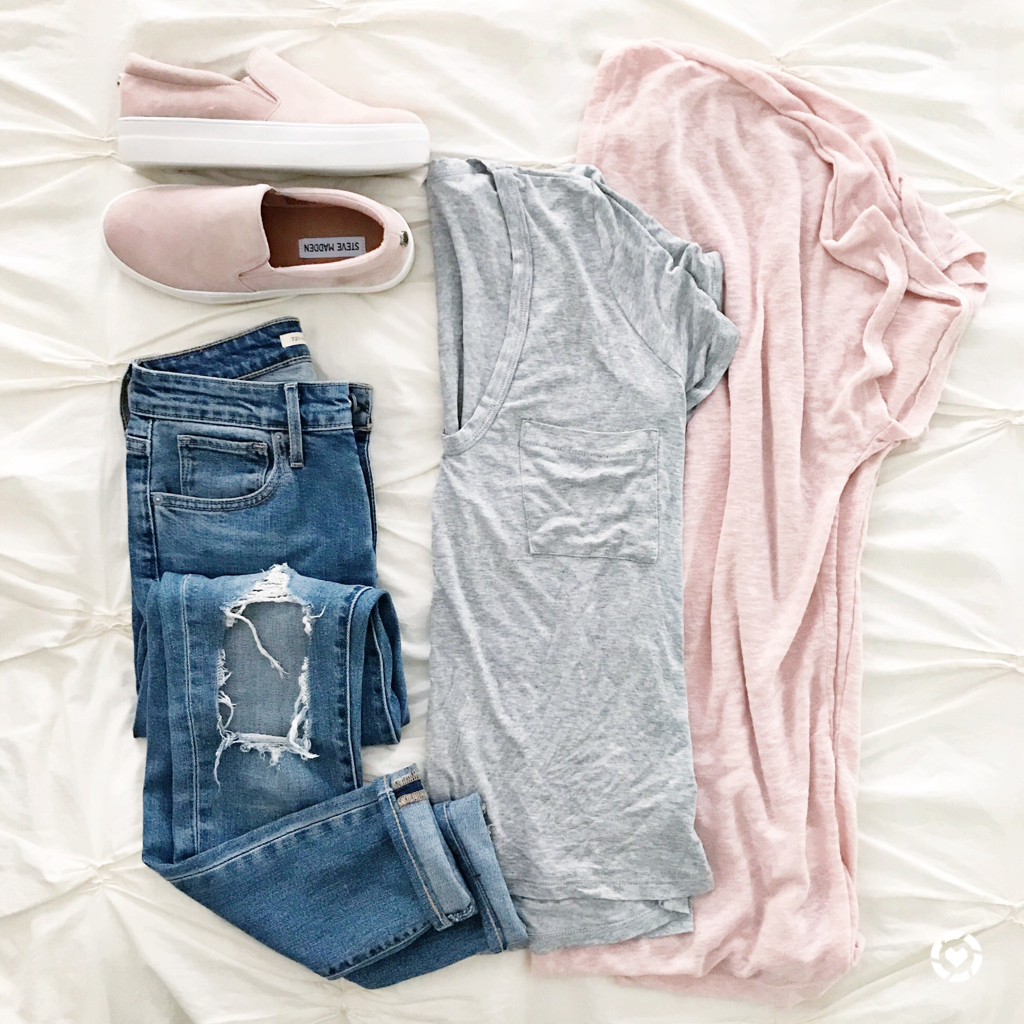 JEANS | TEE | SHRUG (obsessed) | SNEAKERS (similar)
Sneak peak at one of my Friday Favorites for this week! This pink shrug is a dream come true (doesn't take much) and pairing it with this $24 tee (which now comes in my favotite color) has me happy as can be!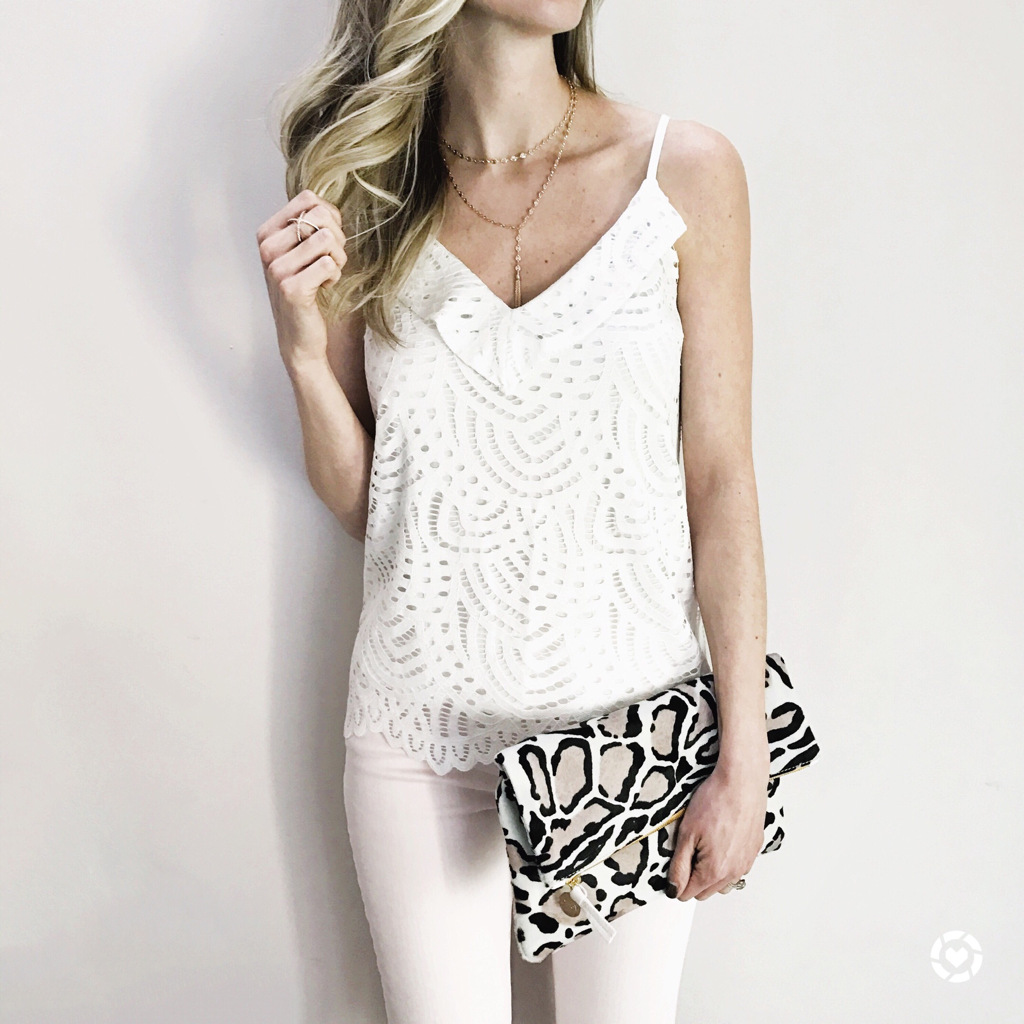 CAMI | CLUTCH (in stock here) | JEANS (under $60!)
My outfit from this morning's meetings until I realized it was way too cold for this gorgeous lace cami. I love it paired with these $58 blush jeans. Also- every blogger here went crazy for this clutch. #bloggerapproved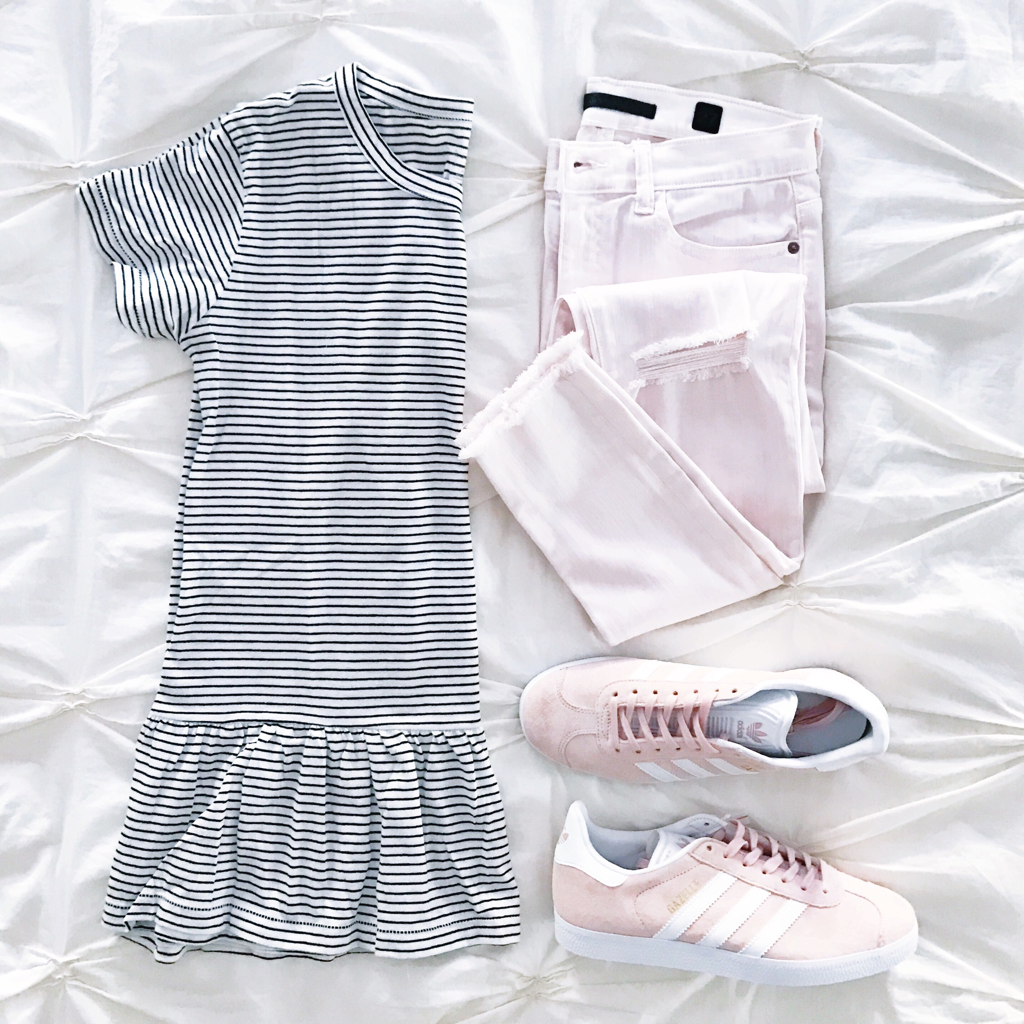 TOP | SNEAKERS (size down one whole size) | JEANS
So we need to discuss this top. I call it the secret top. It's listed on the website (FINALLY!) but it has no stock image, so it's like it isn't even there. But it is.  And it's $34. And you need it. Runs TTS. Plus these sneakers are back in stock too!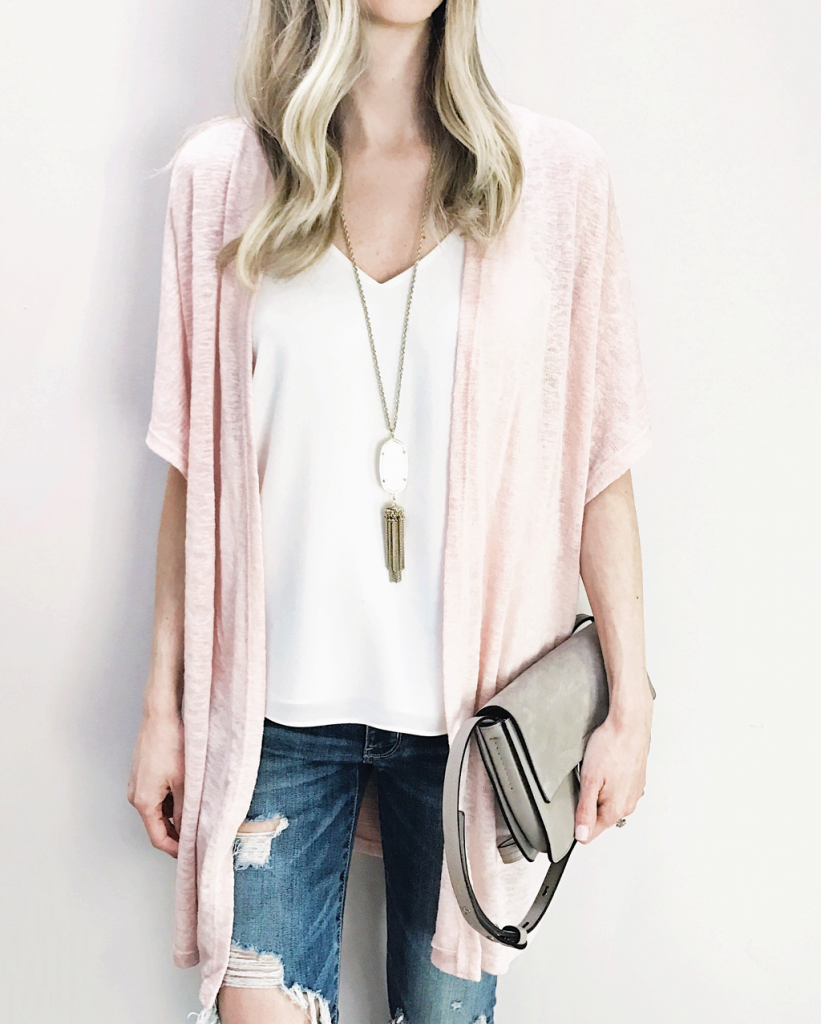 CAMI (another option here) | SHRUG | JEANS | BAG
My obsession with this shrug continues and you will definitely be seeing it in my Friday Favorites this week! It's more than perfect, soft, and under $50!