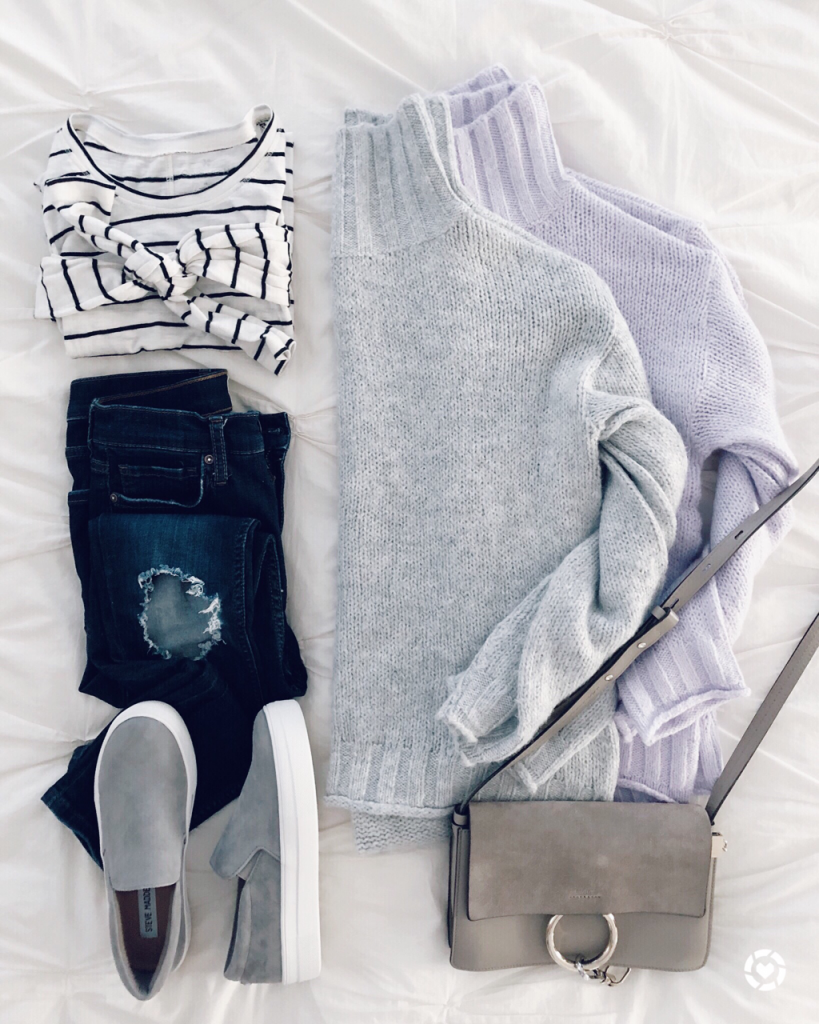 SWEATERS (under $50, runs TTS) | SNEAKERS | TEE ($19!)
It's the first blizzard of 2018 and I am cozied up in my pajamas. I am a bit peeved that as I perusing things online I am finding spring clothes, and a lot of them. We don't get much of a Spring here in New York and being as we are about to be covered under a foot of snow, I'm simply not interested. That said I've rounded up some of the most popular looks as of late with some amazing, season-friendly pieces!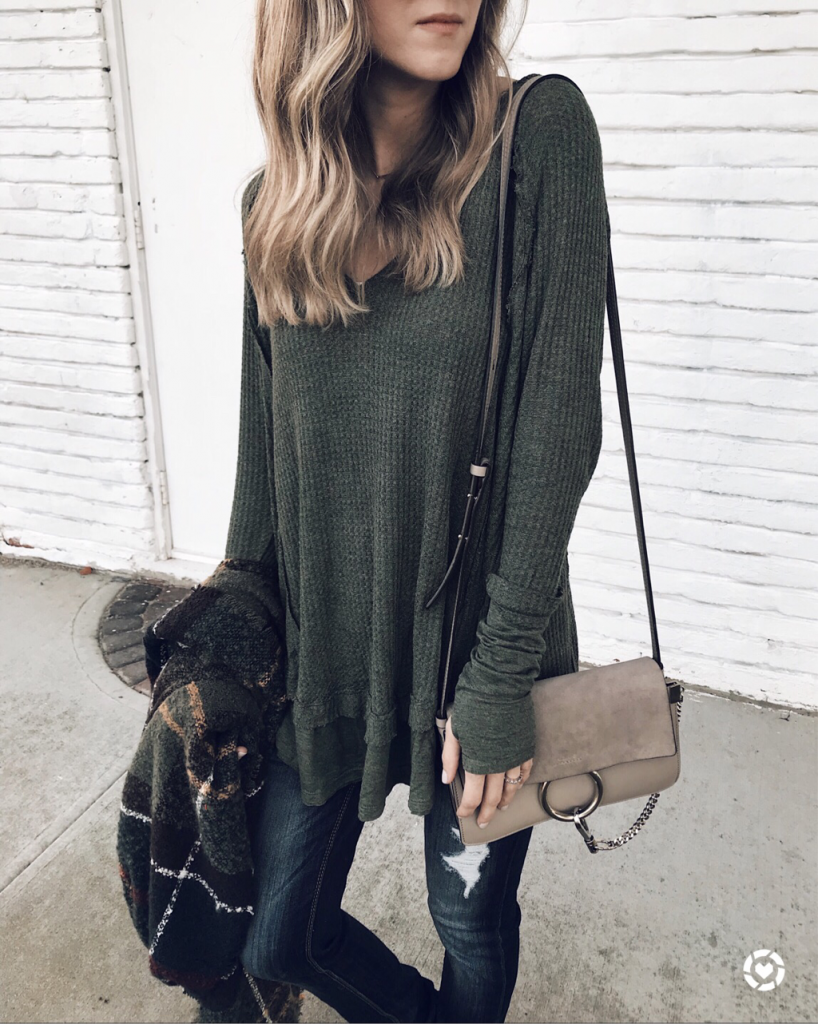 One of your favorite picks from last year was this thermal and it is BACK in stock in this green color. Runs large and has stretch. Wearing an XS.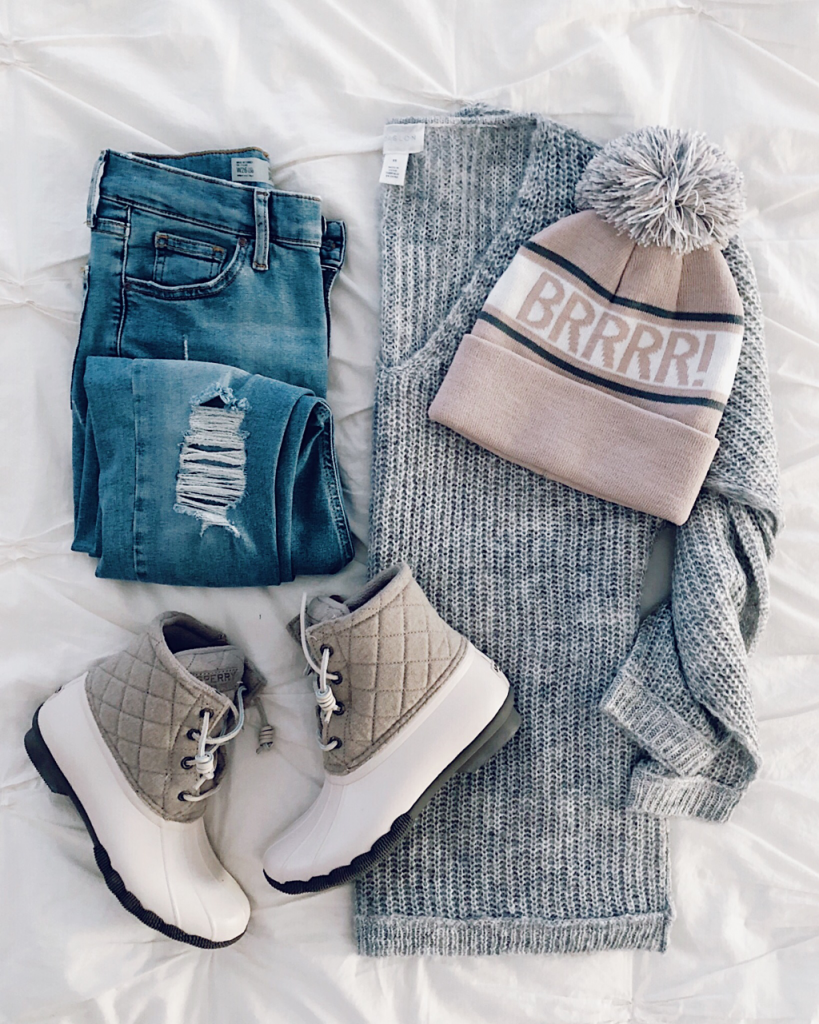 SWEATER (40% off, runs large, shown below) | BOOTS | JEANS | HAT
This sweater is on the slouchier side but so comfy- it's on sale for 40% off but already selling out. I stayed TTS- wearing an XS. Also found these boots are under $100 too!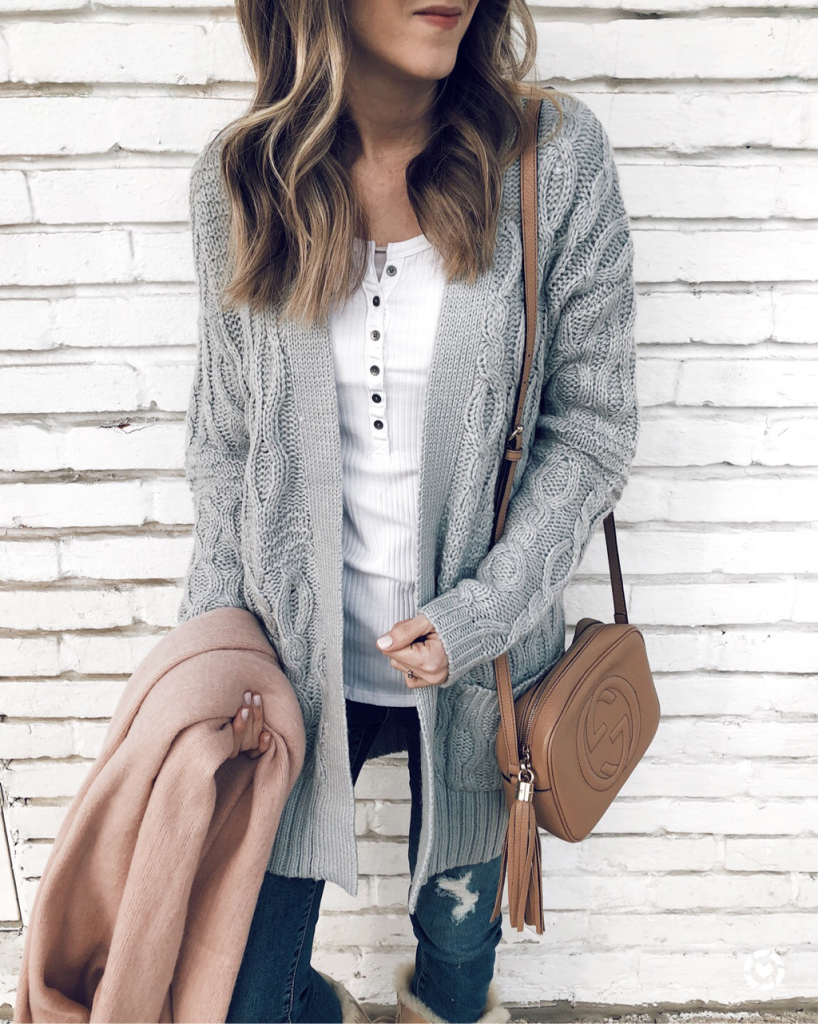 CARDIGAN (chenille version here) | HANDBAG | THERMAL
Finally found the CHENILLE version of this cardi! I have been wanting a chenille cardigan that doesn't look like a bathrobe and this is the one.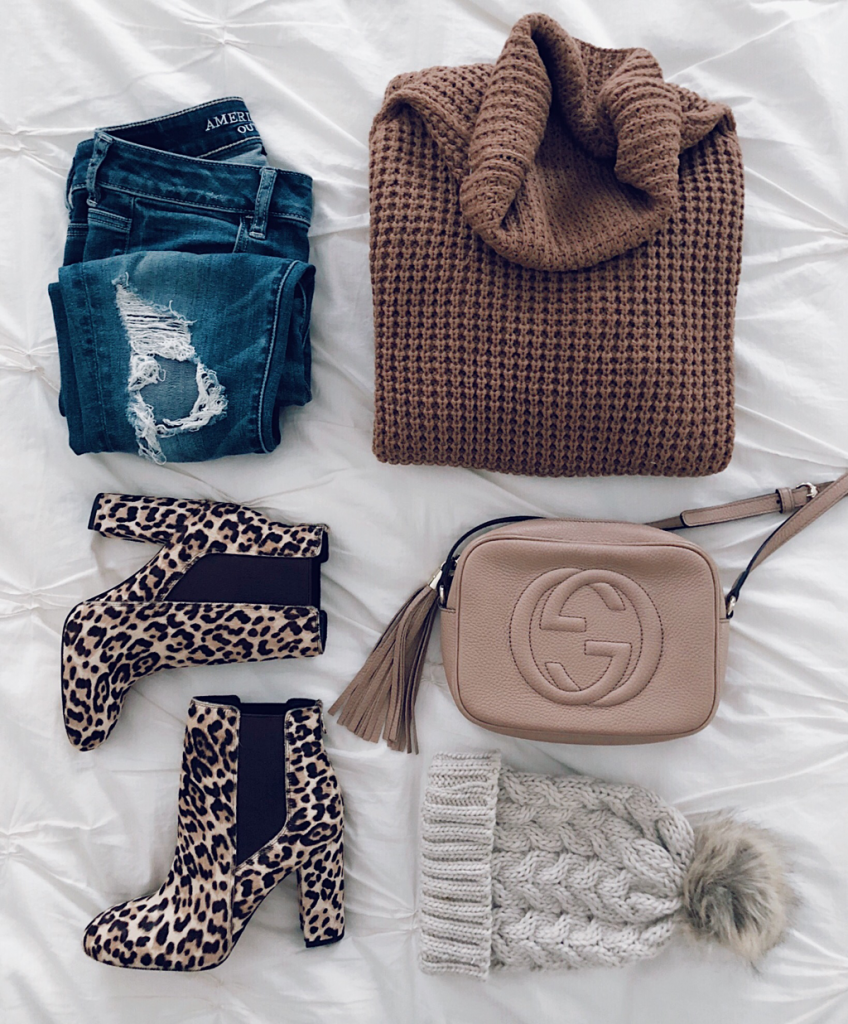 SWEATER | BOOTS (50% off!) | JEANS | BAG​
These boots are major sale for 50% off! Such a steal and a few sizes are still available!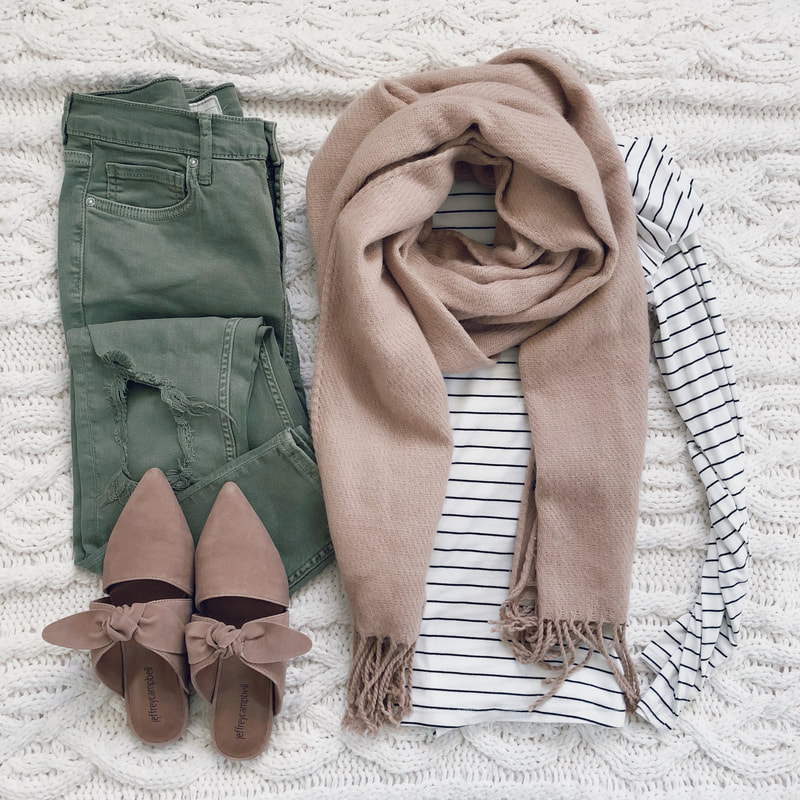 JEANS (back in stock!) | STRIPED TEE | SHOES (similar)
Guess what jeans are back in stock!? They were all the rage when they came out this Fall. I stayed with my usual size but many people have said to size up one. This tee is also $19!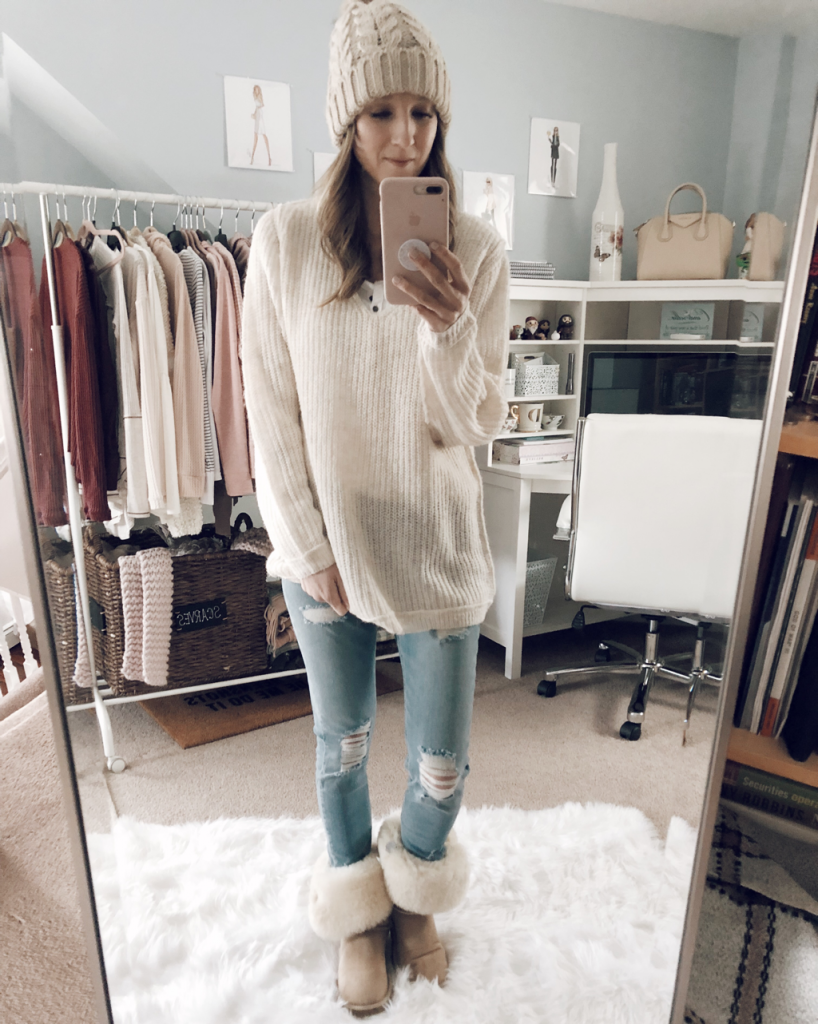 This sweater is 40% off! It's super cozy and has a slouchy fit. You can size down too.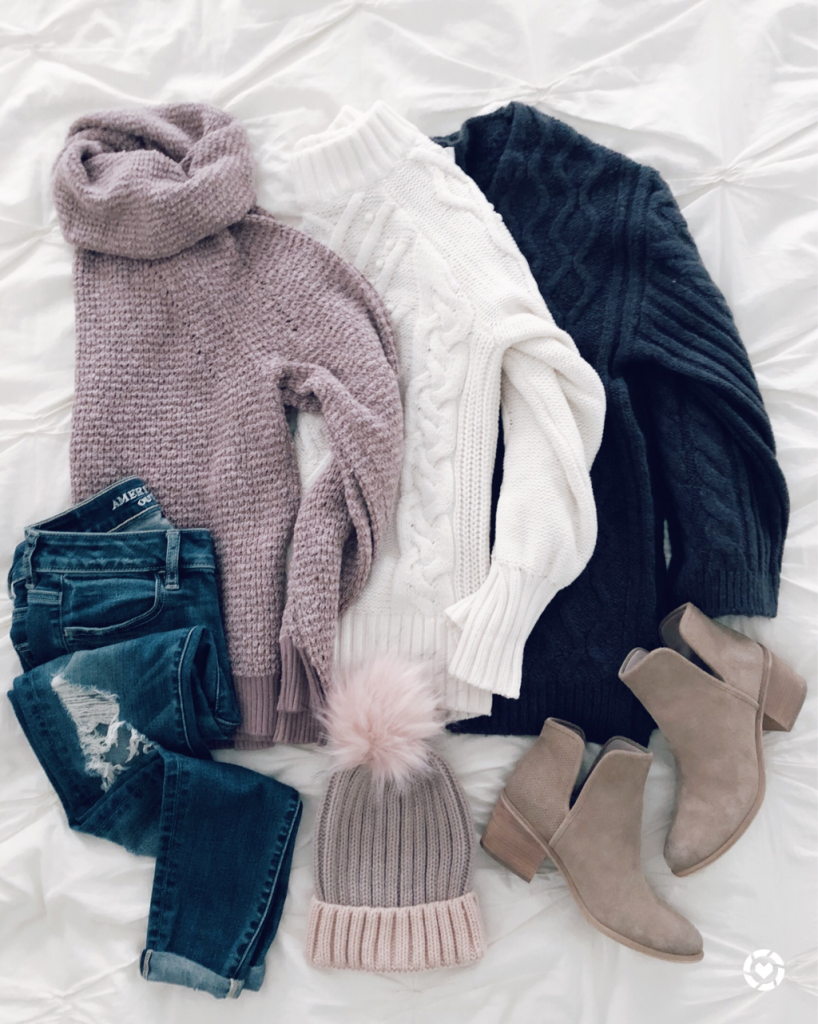 MAUVE SWEATER | IVORY SWEATER (similar) | GREY SWEATER
Some of my favorite sweaters of the moment! It's been so snowy and cold that sweaters are snow boots are the only thing I want to be shopping for!