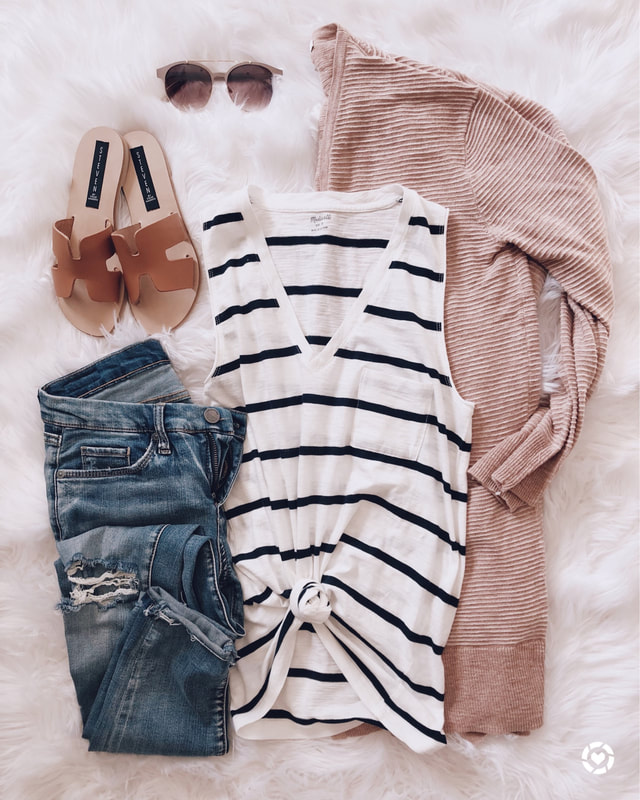 TANK ($18!!) | CARDIGAN (in ivory here and similar pink here) size down | JEANS | SHOES
One of last year's favorite outfits re-imagined with this year's pieces. They always sell out so grab them while you can! Size down in the cardi and tank is true to size.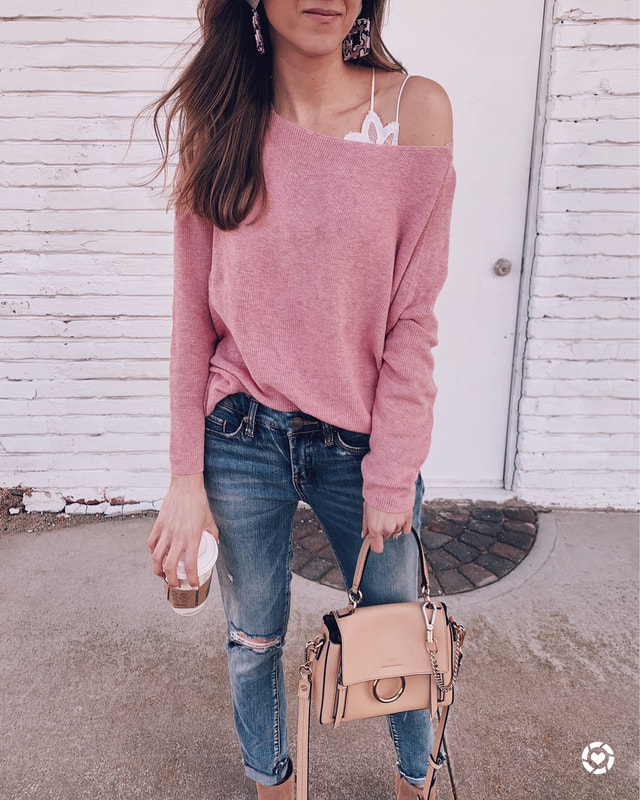 TOP | BRALETTE | JEANS | BAG | EARRINGS
What colors are you buying for spring? This top is definitely in my favorites right now and it's 30% off! Super soft and effortless. Like life should be – but isn't. Haha Wearing an XS.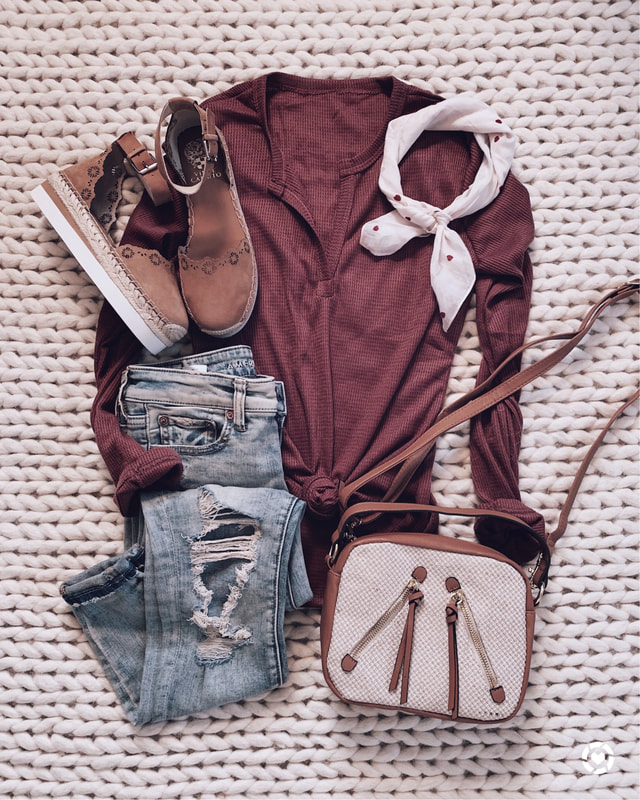 TOP ($16 AMAZON FIND!) | BAG | JEANS | SHOES | BANDANA
What's your favorite Spring trend? This $16 Amazon find is one of mine. Plus these shoes are 30% off! This bad is $16 too aND PERFECT for a Spring vacation. I am loving some of the colors I'm seeing. Far from pastels- lots of rich earth tones like Fall! There is nothing so hate more than doing something just because we have always done it. Breaking barriers. ​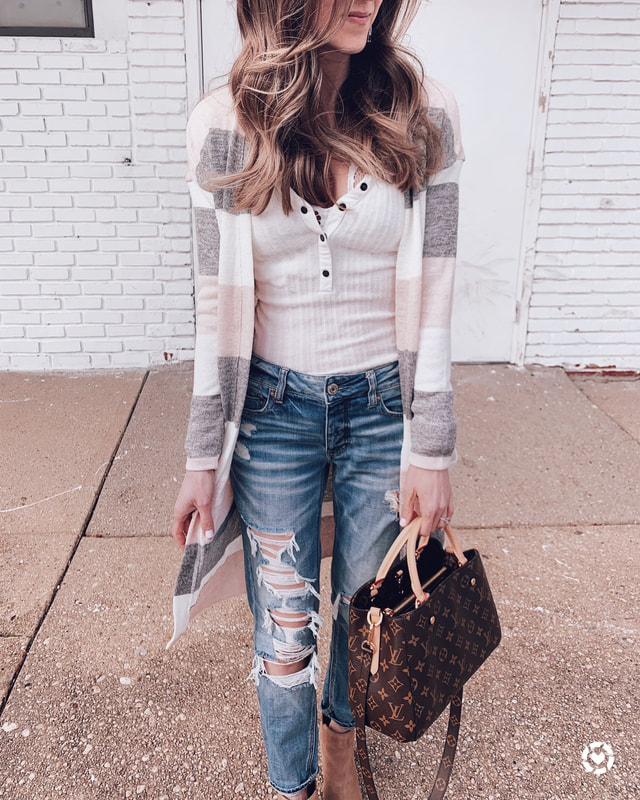 I was out past 8 and you would think it was 2am. Let's play how many cups of coffee today! My favorite game. Comment below. My top is marked down to $17! Runs true to size. Size down in the jeans. 
The Best of the Week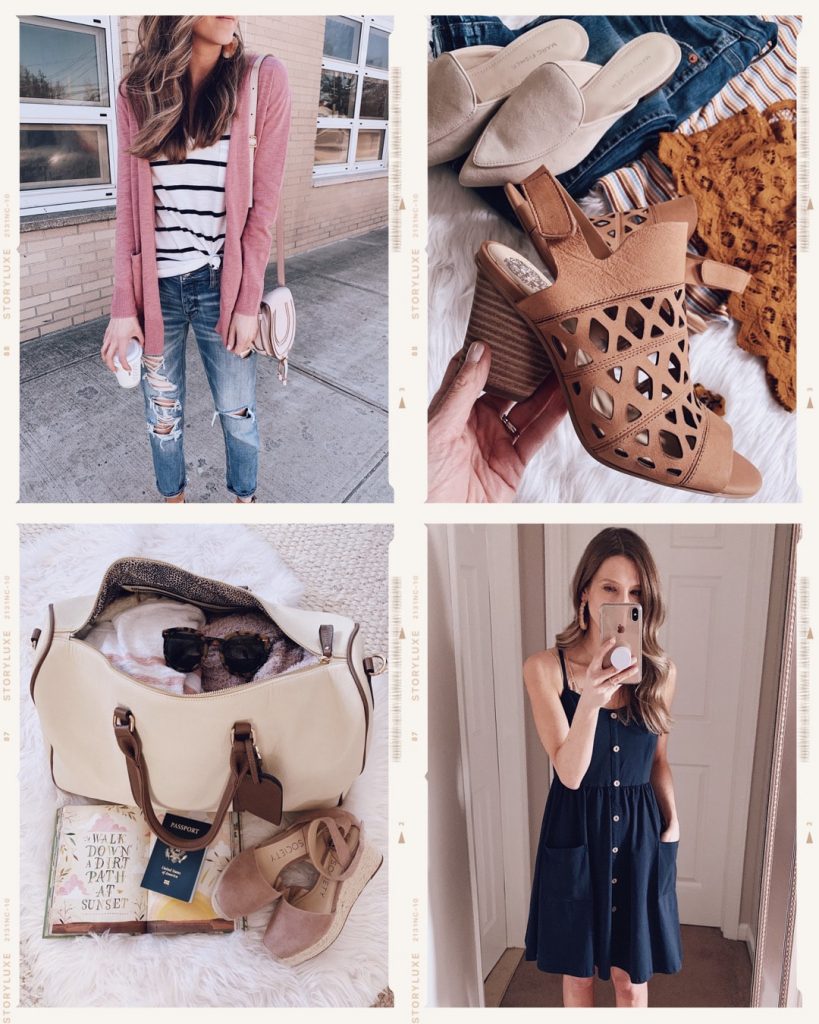 There is no doubt that our squad LOVES some shoes- and this pair is runaway favorite! I'm so excited to get the taupe color because I am already LOVING the sweet cream color I have! These mules are a close second and they legit go with EVERYTHING! Both run TTS.
This weekender bag is so good- it holds more than I ever expected and from the looks of things- you are heading on some vacations!
This lightweight cardigan was one of our most popular last year and it's ready to reclaim its title this Spring! I size down.
This $16 Amazon dress stole my heart without even trying and it seems to have done that for you too! In a sneak peek- I have two black dresses coming to stories today that you are going to be ALL about… check them out here and here!