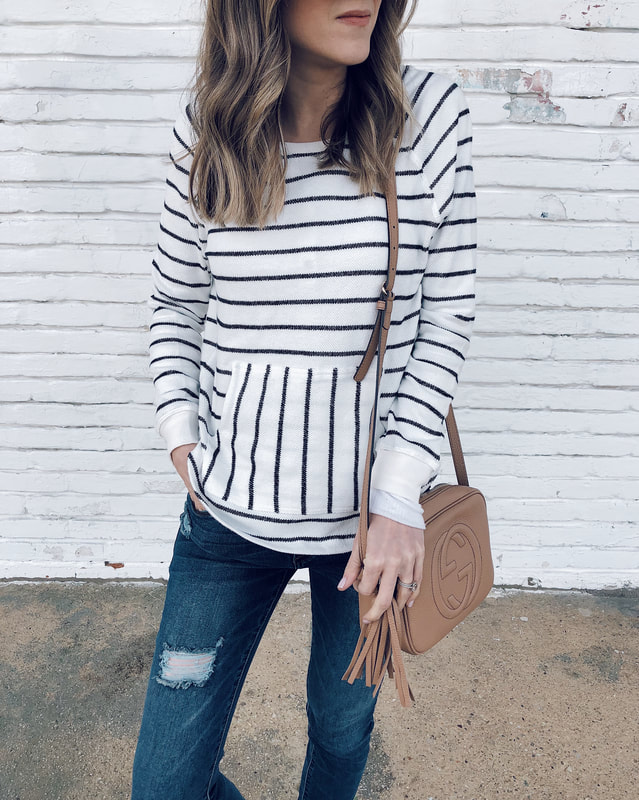 SWEATSHIRT | JEANS | BAG​
I am already starting in on Spring transition because I have HAD IT with my puffy coats. I'm sock of layers and high maintenance wear. Excited to break out some lighter layers and to feel the sunshine on my cheeks. Nothing like a weekend sweatshirt. This under $50 beauty is a favorite. Wearing an XS.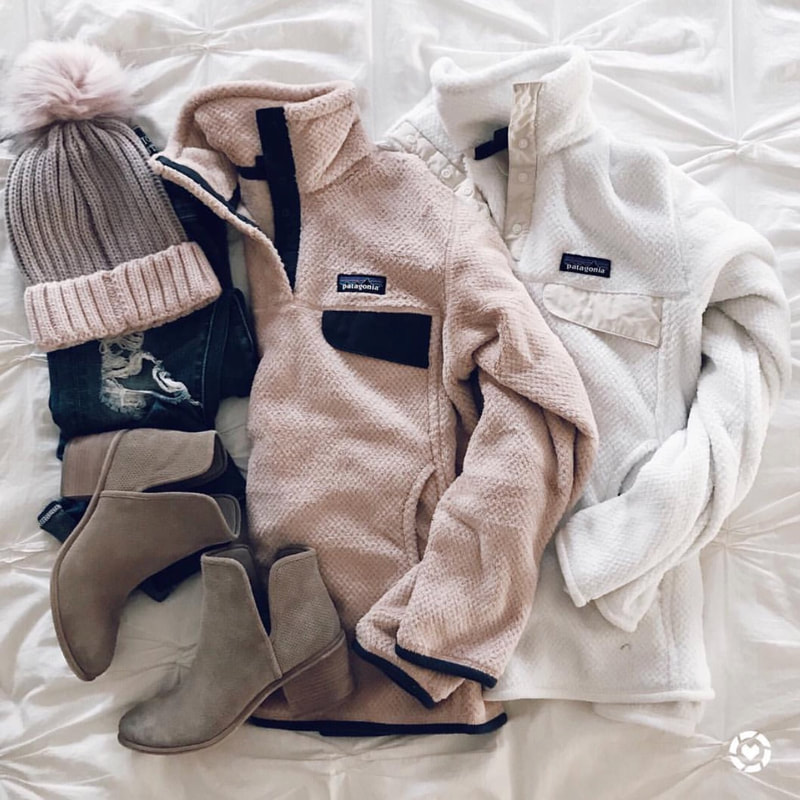 RESTOCKED! Friends this rose water fleece is sold out everywhere! But now it's back in all sizes! The ivory is available too! So excited. Buy it for next year- it's a forever purchase.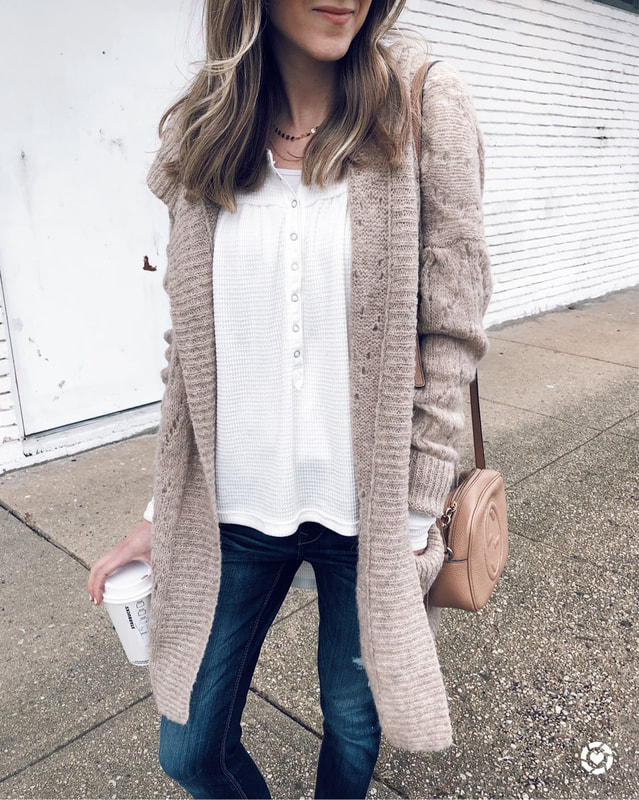 THERMAL | CARDIGAN | JEANS | NECKLACE
Despite the rain- This cardigan is 40% off and I'm SO GLAD I got it in this color. It's even better than I expected. It def runs large so you can size down, but I am wearing an XS. I also linked a thermal that's on sale too!
SWEATER | JEANS | SHOES | BAG​
Cozy enough for winter but pretty enough for Spring. Love the texture of this sweater and these under $100 booties! What's your favorite color to wear in Spring!? I'm getting VERY picky with my pinks!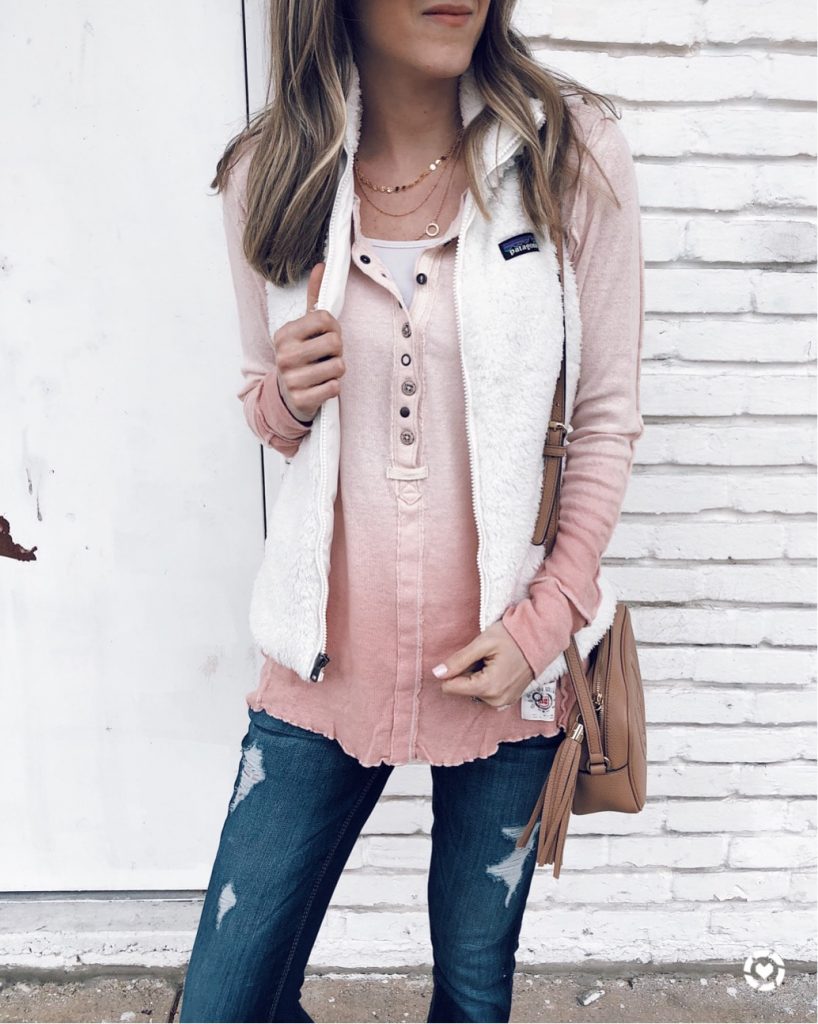 Oh. My. Word. I just found my new favorite top! It really does it all- alone and with layers too! I am going to wear this all season long. It would even look great under overalls! It's coming to the blog this week but shop it early here! Wearing an XS. Runs TTS.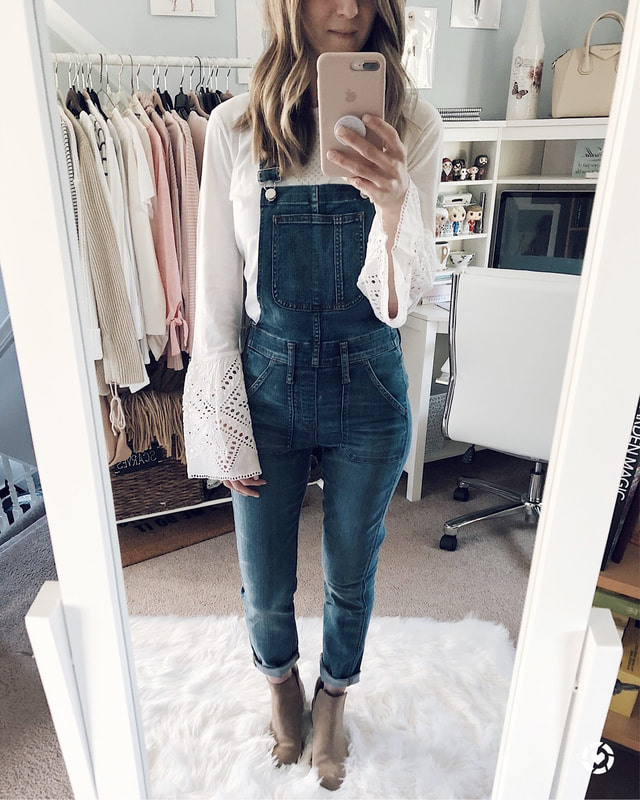 I tried EVERY pair of overalls I could- at least six different pairs and these are the BEST! So if you're wanting a pair these season- I'd highly recommend these. Run TTS with a snug fit. Has stretch. Wearing an XS.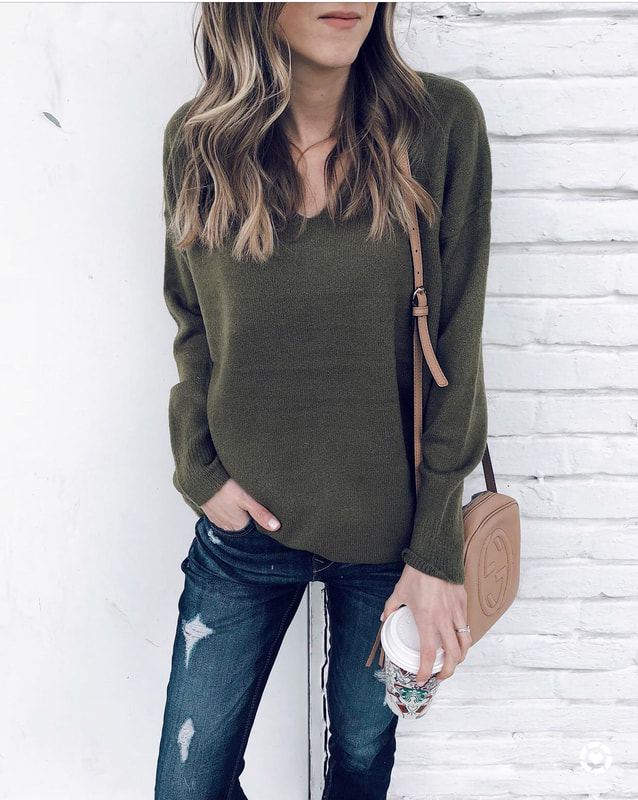 This #LTKunder50 olive green sweater is so soft and perfect for Spring transition. It's back in stock in all sizes! Wearing an XS – runs TTS.