Gone are the days where I had two wardrobes. One for work and one for the weekend. Years ago I decided I wanted to simplify my wardrobe so I set out to do just that. I started adding pieces to my closet that could work in more than one setting and it was life changing. Read on for how I take a simple top like this and wear it straight to the office (…. or classroom!)
This post was created in partnership with Nordstrom, all opinions are my own. Thank you for supporting the brands that support Sunsets and Stilettos.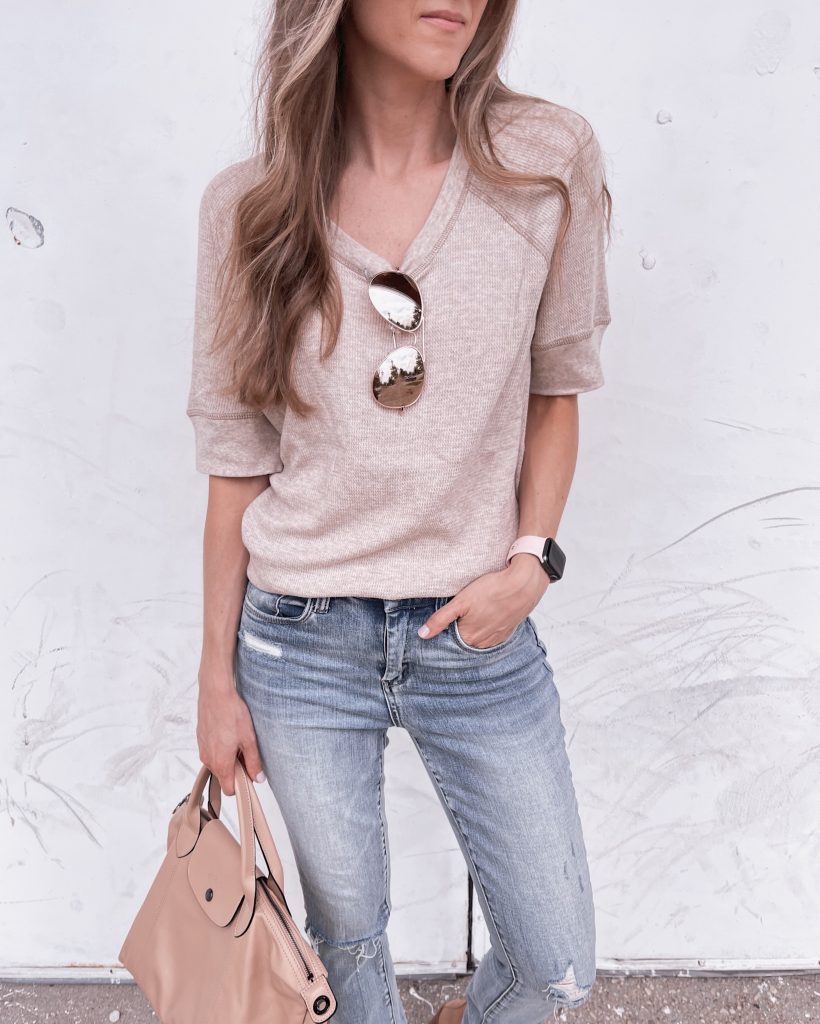 Since making it a point to only add to my closet with crazy versatile pieces, Nordstrom has become my go-to. Finding polished pieces that are also comfy are always what I go for- and this top is no different.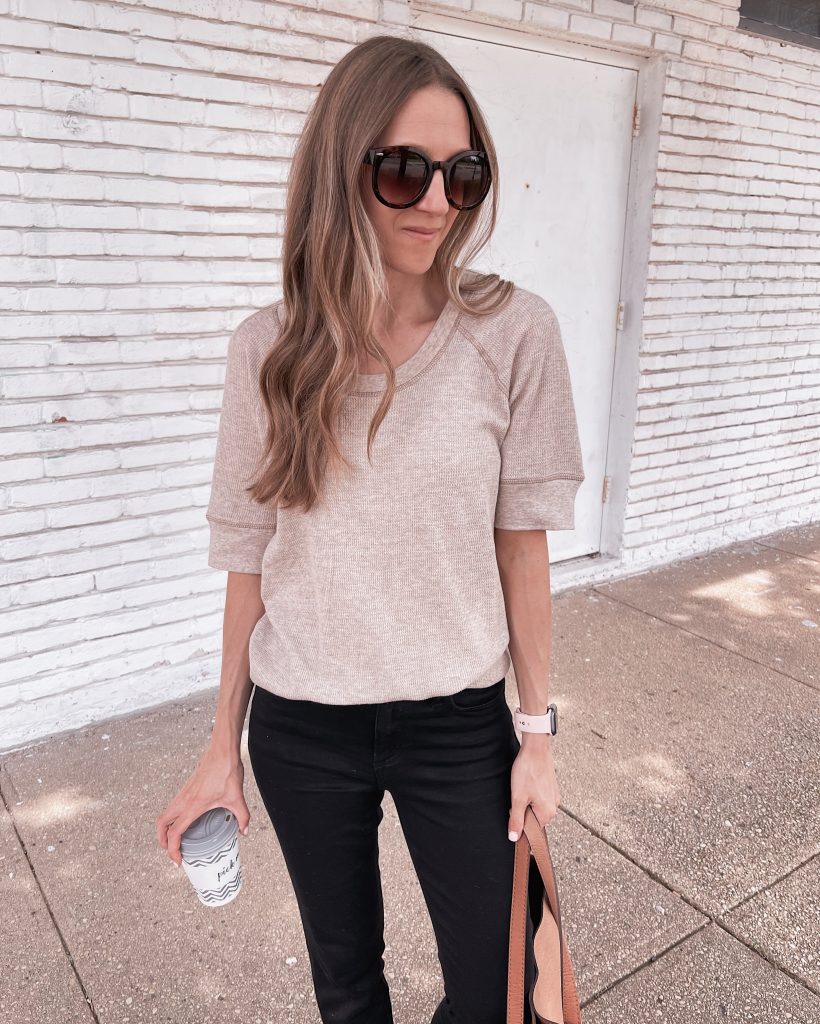 My uniform is usually the same. I'm asked so often what I wear to work and it's always the same tops you see dressed down- the only difference? Black jeans and some accessories.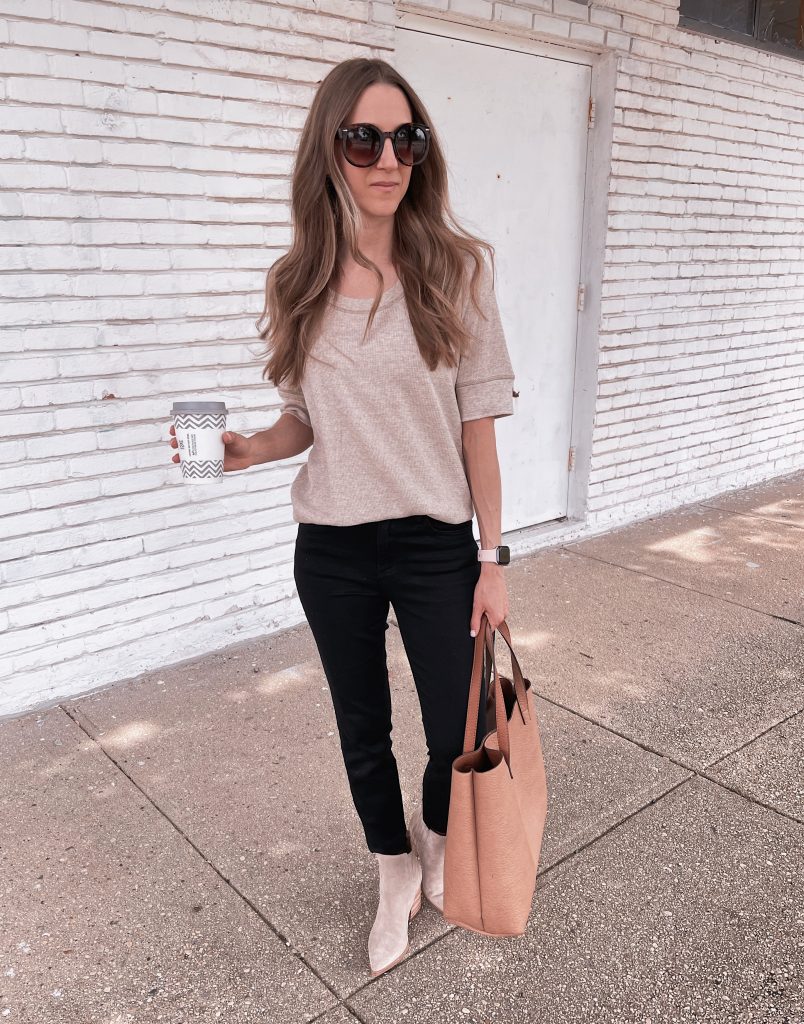 Adding black jeans to any top dresses it up instantly. Add some great booties and you are work ready. The best part of it all is that then you can follow this formula day to day and make all of your different tops work-ready.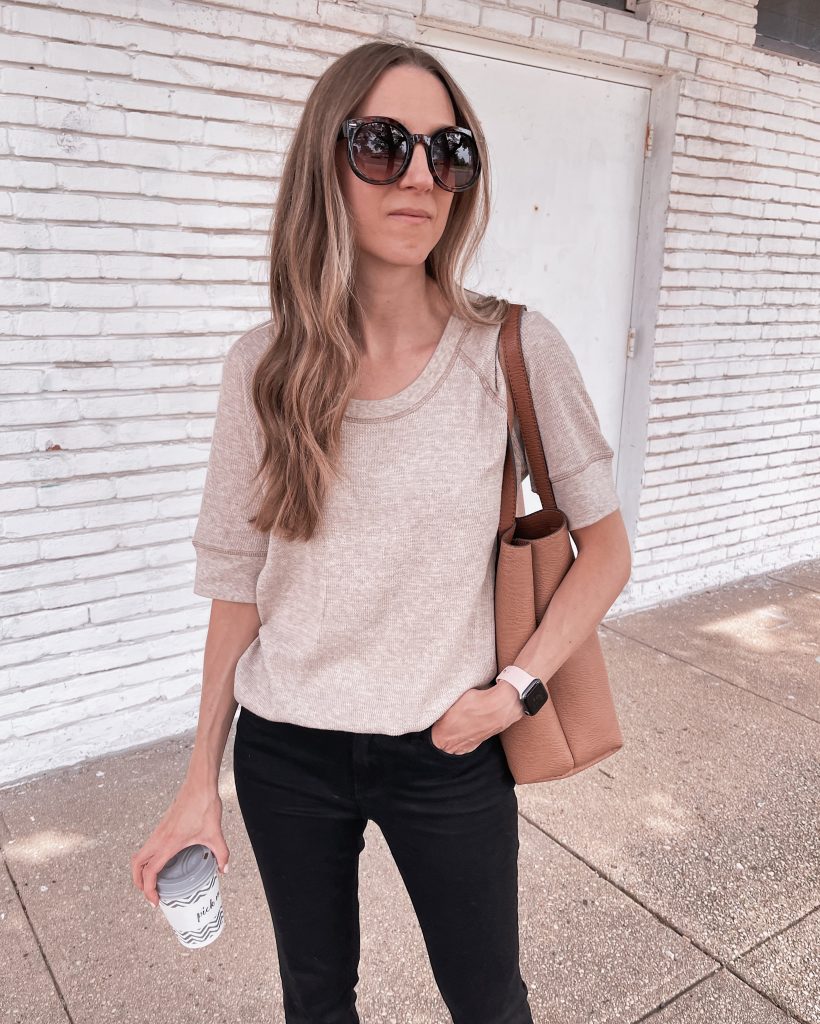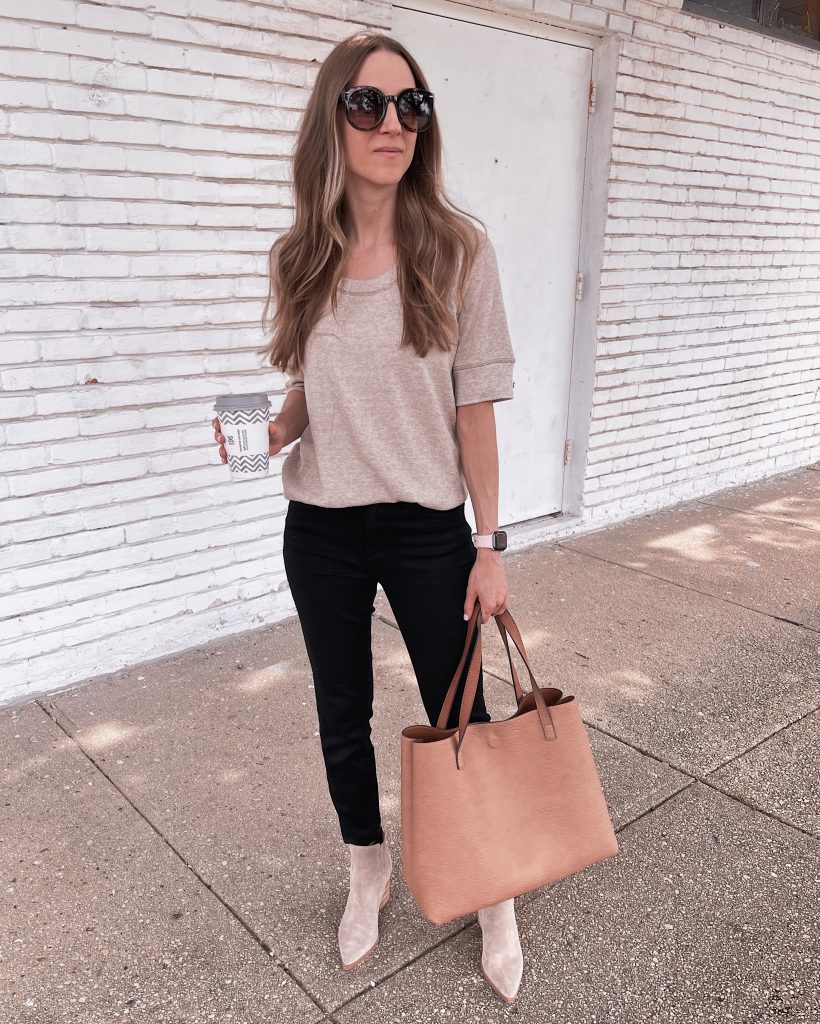 What's your go-to outfit formula for work?