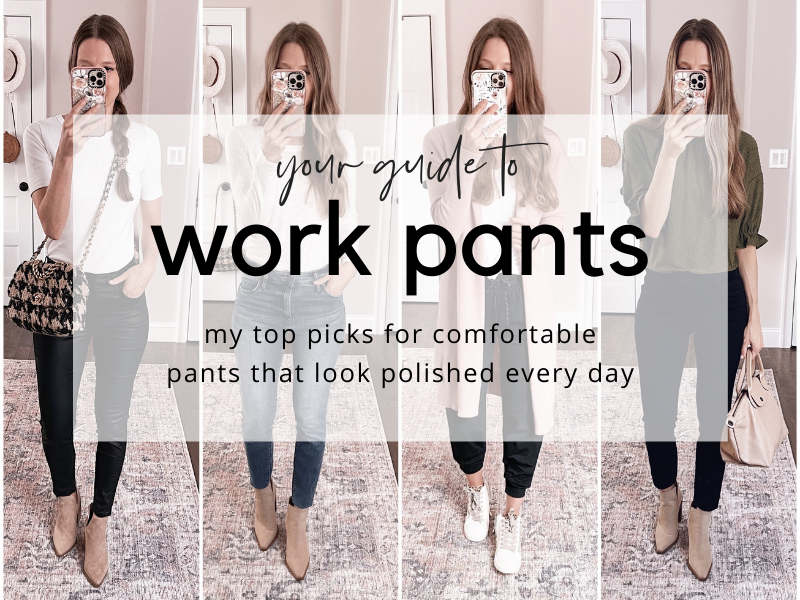 If there is one question I get more than any other each year during back to school, it's "What pants do you wear to work?" I am asked over and over again which to me means that it is something a lot of us struggle with. Because of this, I recommend taking a page out of Steve Jobs' book and curtailing the decision fatigue by keeping it simple. Read on for just what I mean.
I keep my pants rotation pretty simple. The longer I teach, the more I hold comfort over everything. I do understand dress codes vary these days, but luckily for me, we are allowed to dress like elementary teachers that will be climbing and on and off the floor at any given moment. That said, I'll show you my go-to's!
Black Jeans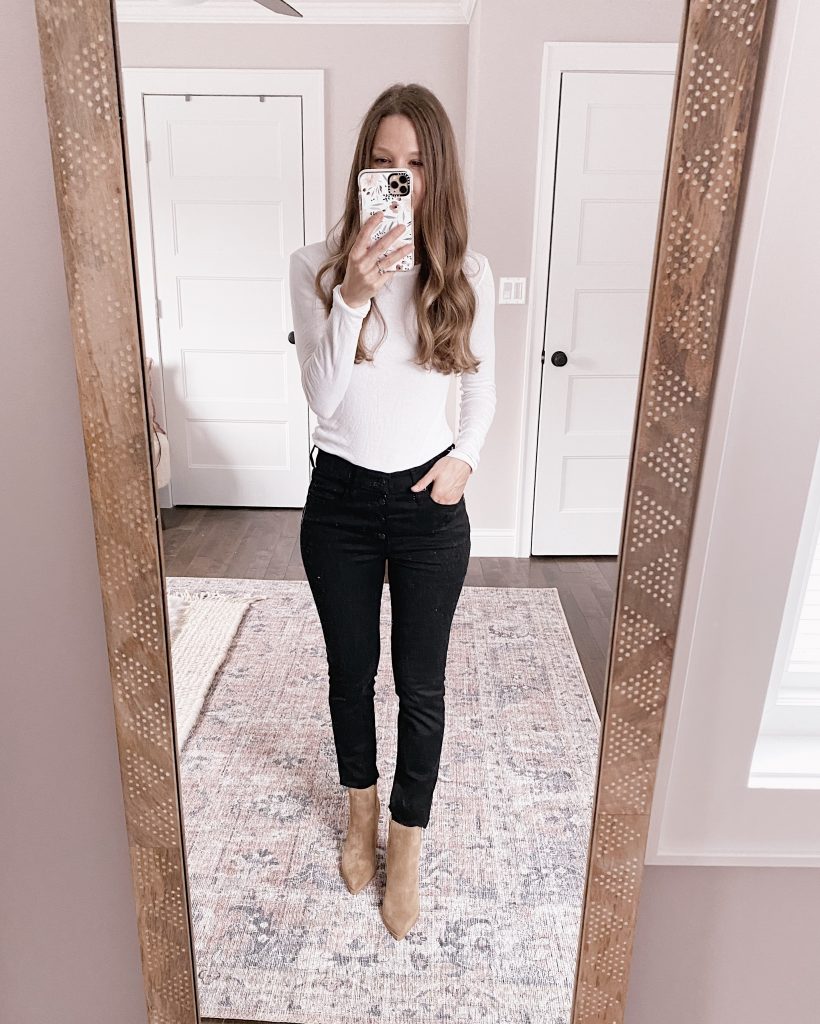 I have been touting the "undetectable" work jeans for years and they have never changed. This pair from Express never fails me. I own more pairs than any one person really should. They are not your typical jean material- and while they do have some stretch- they aren't stretchy. They are thicker and more substantial as far as the material goes- which is why they come across more as a twill pant! Recently they got an update and they are now even more flattering than ever. They hold you in and smooth you out! They run true to size and I'm 5'3 getting the short length.
Joggers
Yup I said it. You can absolutely wear joggers to work. In fact, they can be as dressy as work pants- if you do it right. I tend to wear sneakers with mine giving them a polished casual feel since I am on my feet all day, but they are easily dressed up with some wedges too! Like these!
AMAZON JOGGERS
Amazon has been killing it with their selection of joggers lately! When it comes to black joggers, they dress up so easily. I have a lightweight version for warmer months, and a thicker pair for winter! Both wash well!
NON-BLACK JOGGERS
If I'm ever looking for joggers that are great for work that aren't black- I look to Abercrombie and Express. They always have great neutrals and those are another great casual work option. These wash well too!
Non-Jean Pants
I get asked all the time about non-jean options for work, and although that doesn't apply to me, I do have a favorite. Old Navy Pixie pants were my go-to when I was a literacy coach and tended to get dressed up each day. I'd buy them once or twice a year when they were on sale and then get rid of them when they faded or got pilly. If you're looking for a similar pant with a bit higher quality- try these from Banana Republic!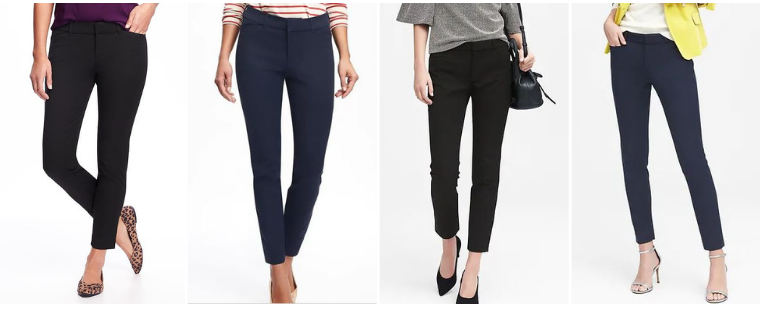 Flare Jeans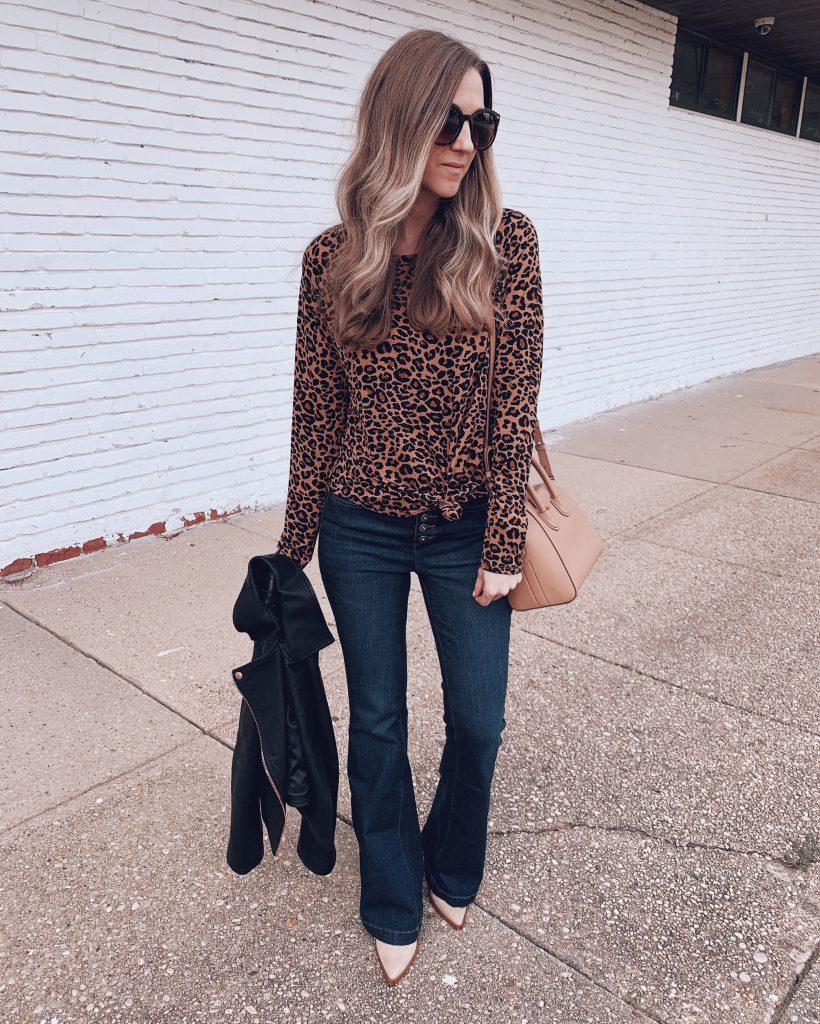 I've said for a long time I personally believe flare jeans are dressier than skinny jeans- and I wear them to work a lot! As long as they have clean lines (no frayed hems) and are a darker wash, dressing them up is a breeze. This line from Walmart is wear I get most of my flares these days- I love the short lengths!
Clean Blue Jeans
You can absolutely dress up a pair of clean, dark denim jeans. With he right shoes and top you'll look dressier than work pants! The key is finding jeans with no rips, the right wash and super clean lines. This is why I believe skinny jeans will never go out of style. Nothing dresses up for the office so well! I recently found this pair from Kut from the Kloth I am LOVE for work. They are thick, flattering and the washes are fantastic. Size down.