Things they are changing. Some of us are heading back to work and some are continuing to work from home. Some of us are beginning to venture out more and we are transitioning our wardrobes for seasons of life as opposed to seasons of the weather. I'm looking for versatile tops that will take me anywhere we plan to go.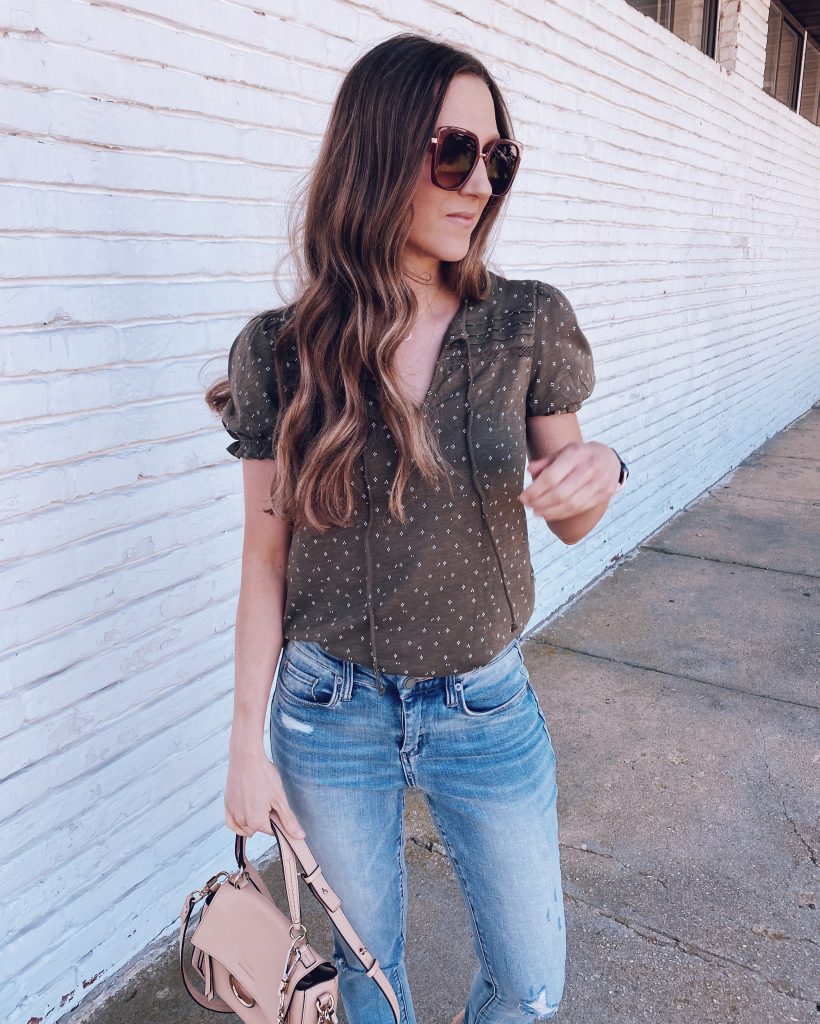 This post was created in partnership with Nordstrom. All opinions are my own.
Nordstrom is my go-to place when I'm looking for classic pieces that are up for anything. With everything changes so quickly, I don't find myself being drawn to all things trendy- but more things I know will have that versatility that brings some sort of guarantee.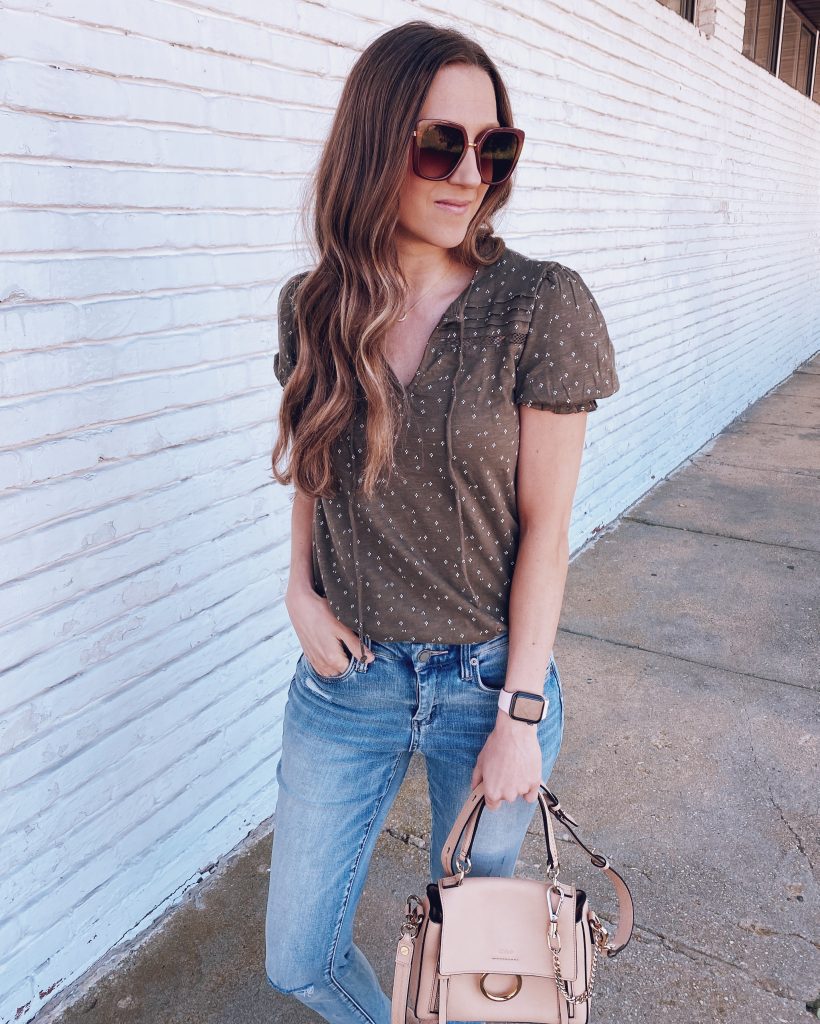 This top is the prettiest olive green beauty going. It can be dressed up or down with either jeans or work pants, or even shorts. These jeans are from one of my tried and true, favorite brands, and they are exactly what I was looking for.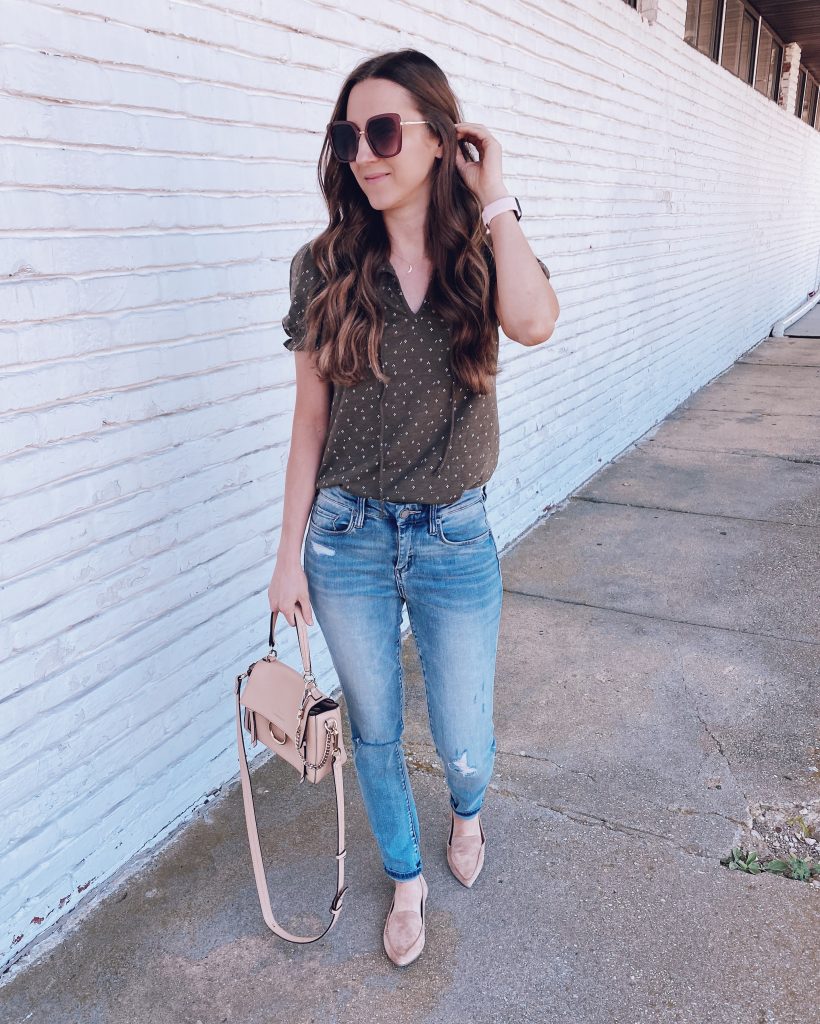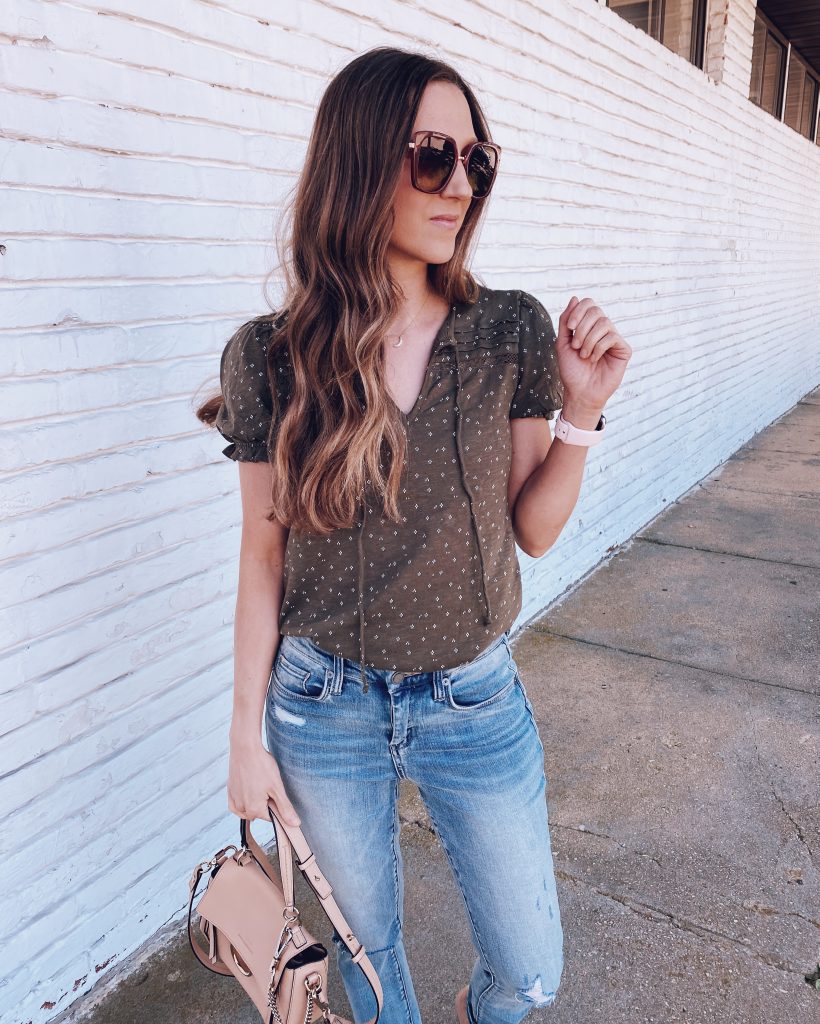 They have some stretch but still have that vintage cotton look we are all going for right now. The best part about BlankNYC jeans is that they get better every time you wear them- making them yet another closet staple that will stands the test of time- no matter how crazy the times may be.