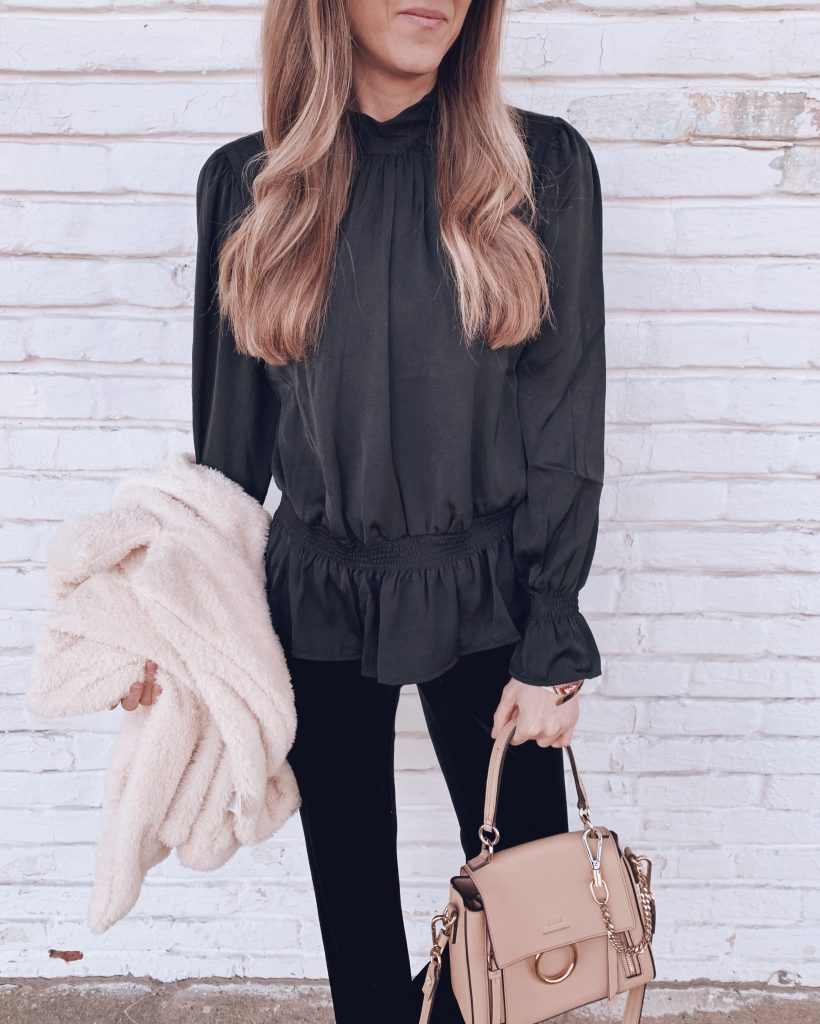 This post was created in partnership with Walmart. All opinions are my own.
The older I get, the comfier I need to be. Gone are the days where I choose fashion over function, where I'll deal with the pain of four inch heels for hoursssss. As holiday approaches I'm busy putting outfits together that look polished- but are secretly as comfy as PJs. Because let's just be honest and say I'd likely rather be home anyhow. (ha!) Read on for some comfy pieces that look fancy enough for all of your holiday soirees.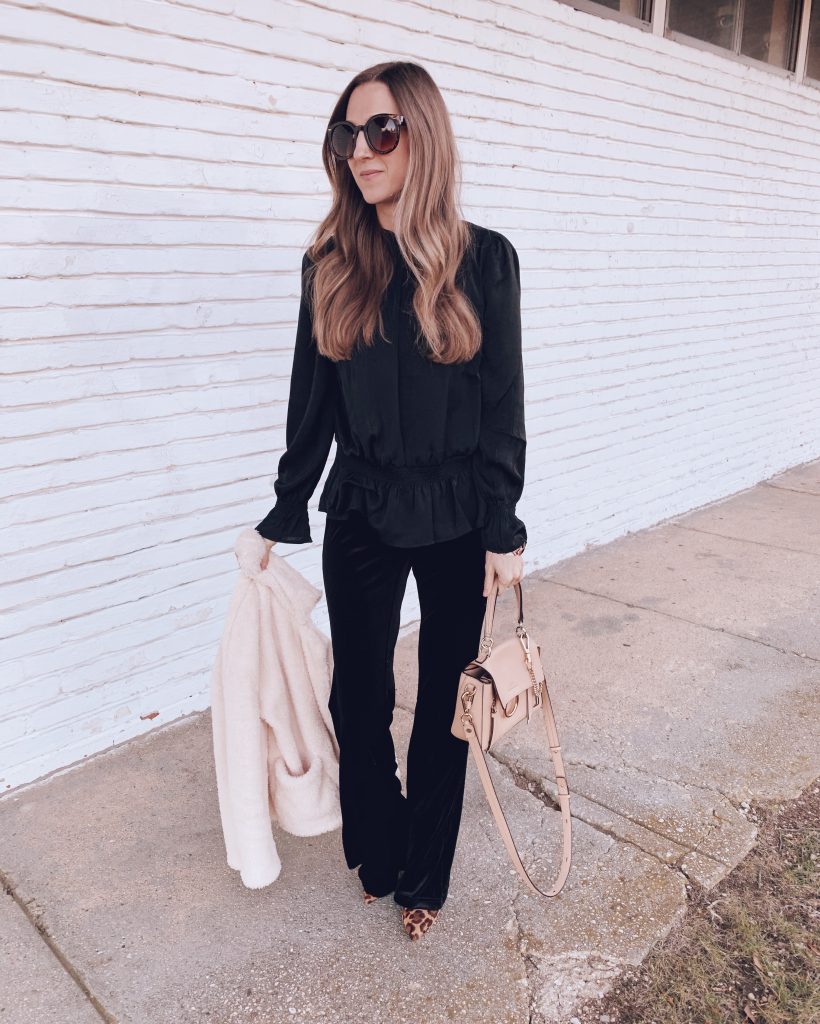 How to create a chic, comfortable outfit for holiday parties
Pick a single color scheme
If I'm wearing an all black look I tend to mix my fabrics so I don't have to worry about the shades not matching. This top is so pretty and a perfect look for holiday! I love it mixed with the most amazing pants I've gotten in a long time. The elastic waist cinches your waist, and the loose-fitting, sleeves mean you'll stay warm throughout the night.
Know the fabrics that make you feel the most comfortable
I'm just not a leggings girl, so any time I can grab a pair of flares I will and these velvet pants are the best thing going. They have back pockets and are SO comfy- they will make all of my obligatory engagements more tolerable. ha! If we can't be comfy emotionally we might as well have comfy clothes.
We have all been saying it lately… Walmart has been killing it! I have found so many amazing pieces this season and now- they are taking me right into holiday. I don't dress up all that often (cute PJs don't count here) so I'm not really interested in investing in high-priced items I'll wear all of once. Walmart lets me find well-made pieces that are right on trend, without breaking the bank.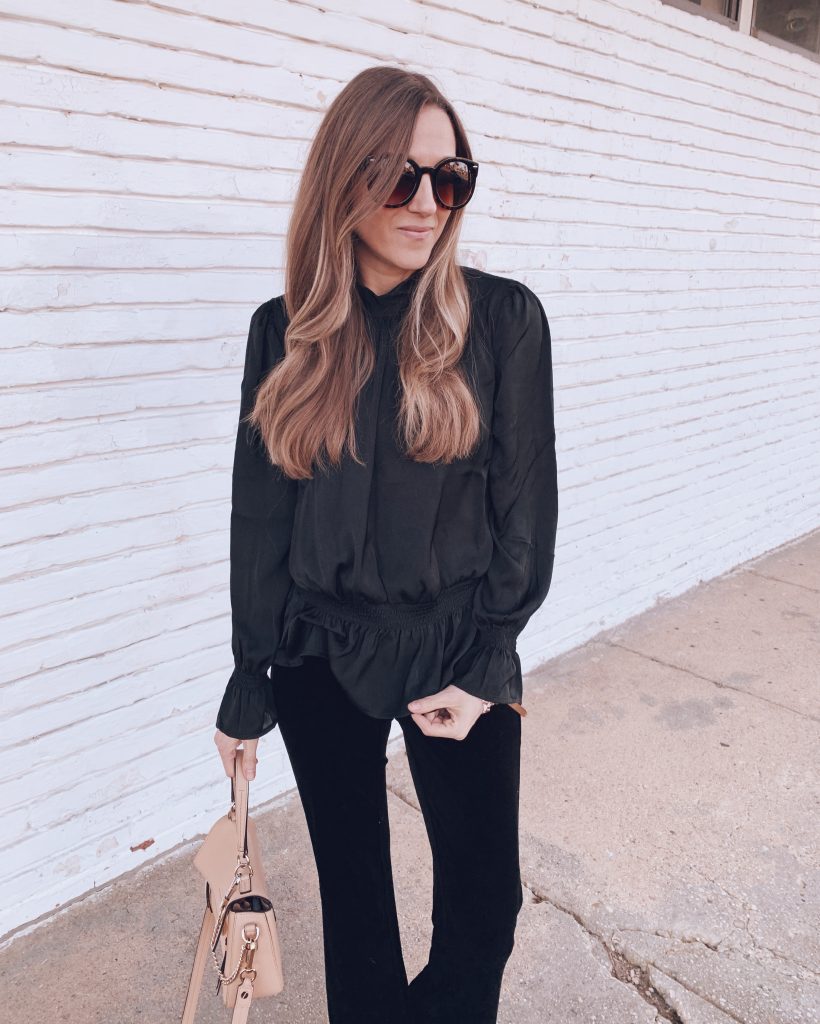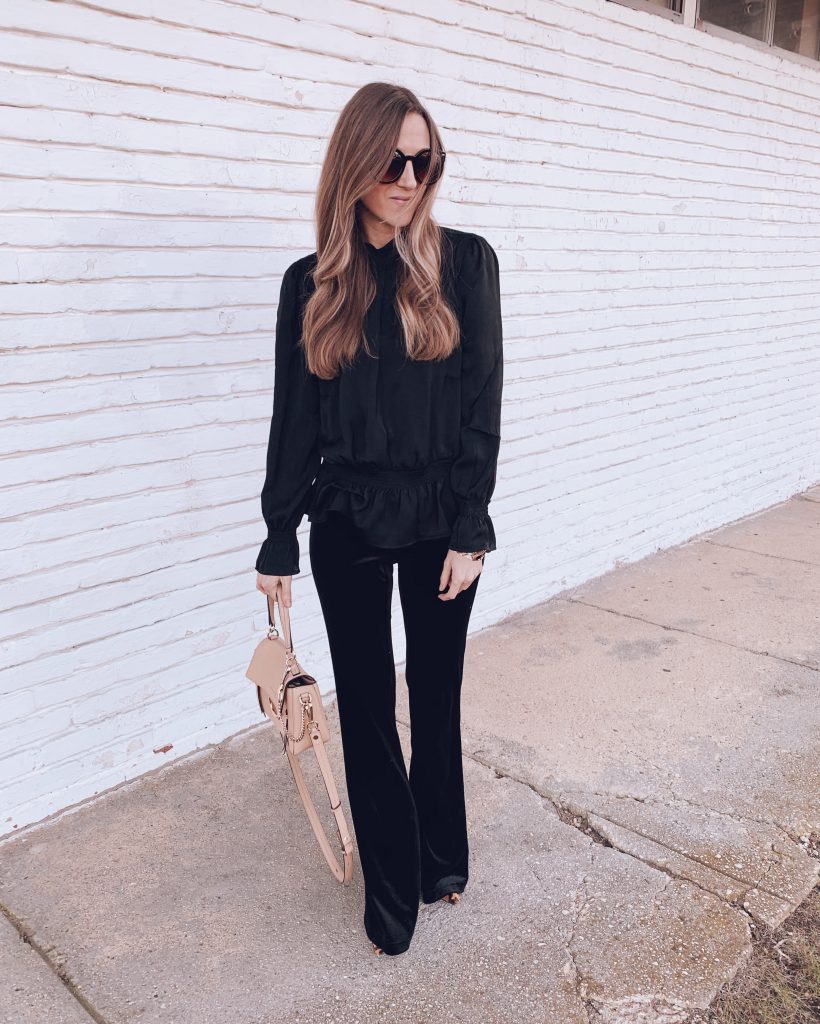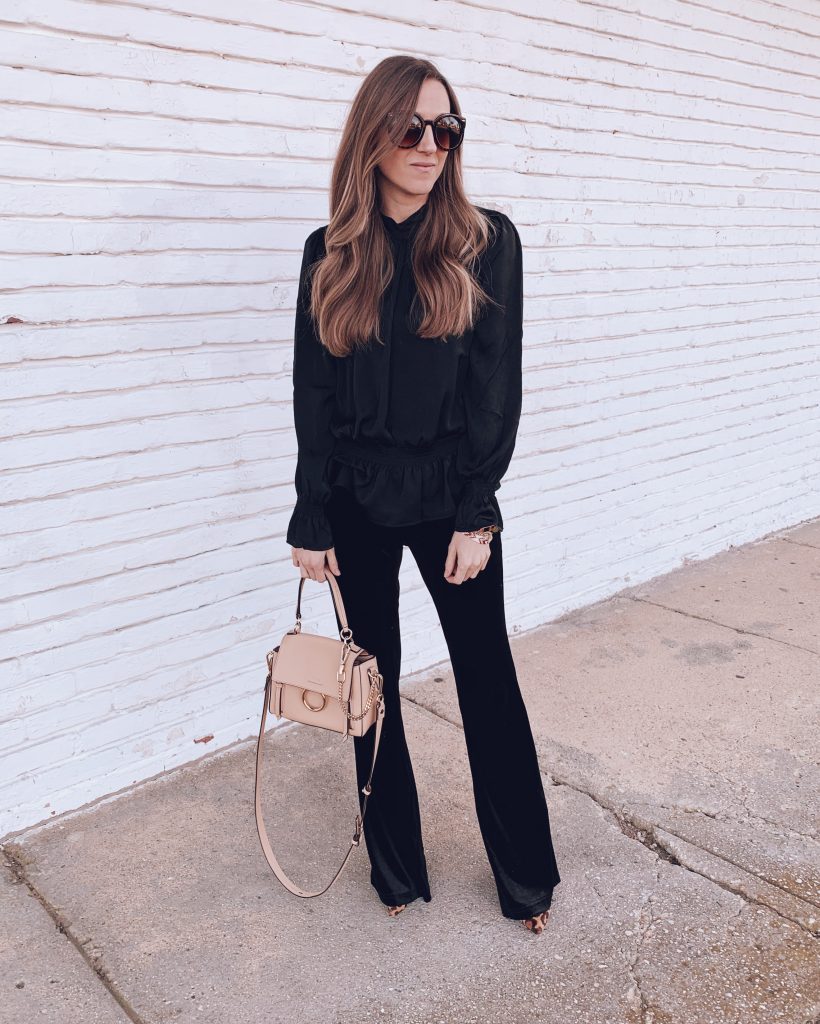 What's your go-to holiday style?