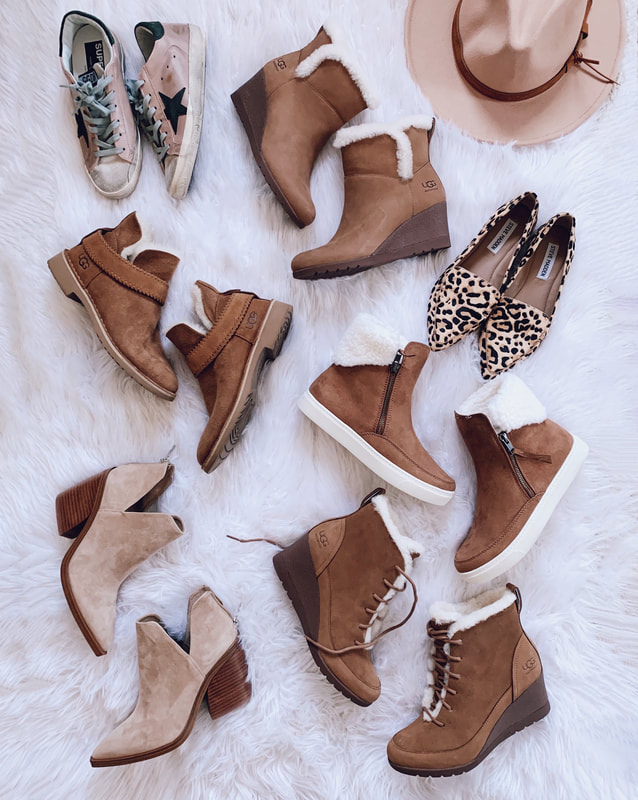 Every year I buy myself a new pair of Uggs (or two.) Over the years they have come SO FAR in fashion, look and feel. Gone are the days where we have to wear some of the lesser-attractive version and in come amazing choices with major polish. This year's picks are so good I totally think we can get away with them for work too!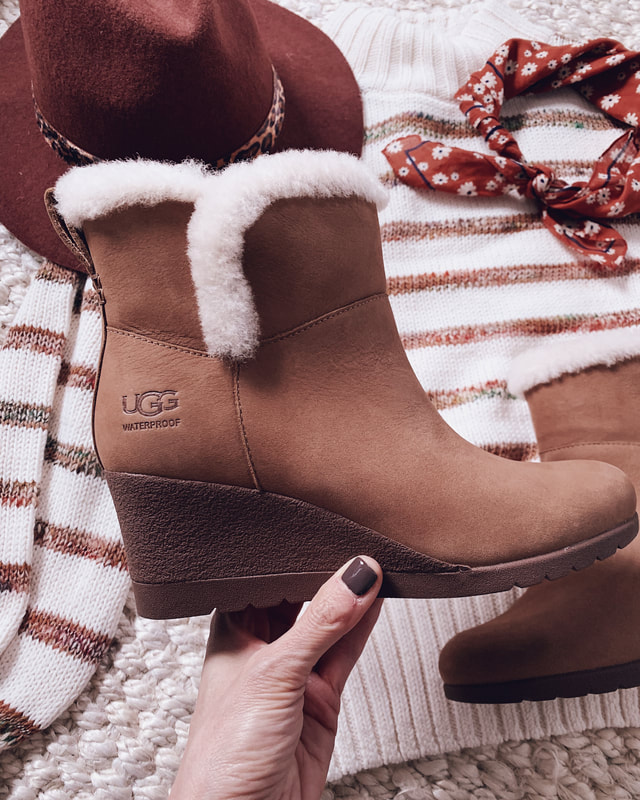 UGG DEVORAH BOOTIES | RUN TRUE TO SIZE (with room for socks)
I have already worn these to work and love them! They are waterproof and so comfy with warm wool on the inside. The heel is not high at all and they look amazing with skinny jeans or flare jeans!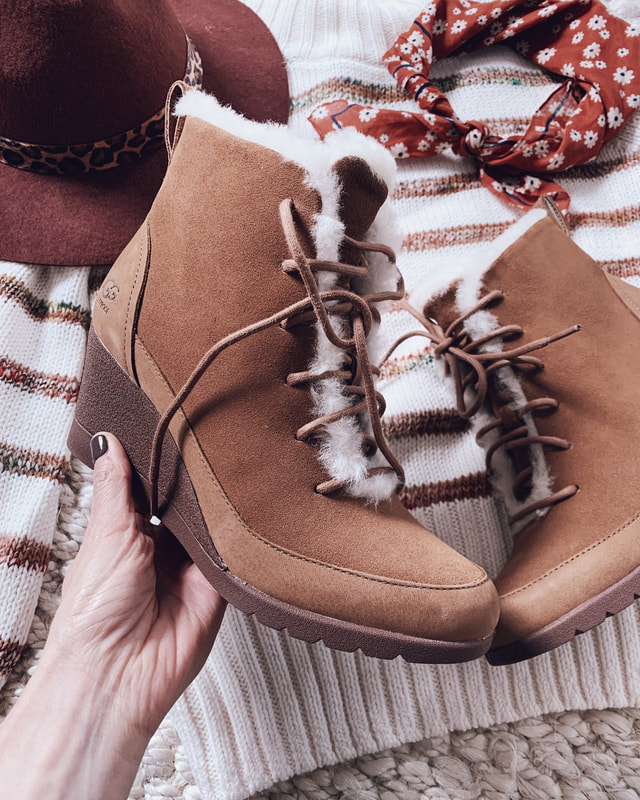 UGG BRIGIT BOOTS | size up half a size 
These Uggs are so stunning. I love the lace up look that is so on trend right now! These are similar to a combat boot with a little more polish making them perfect for work too. Sizing was tricky on these but I went up half a size, especially if you are going to wear socks! These are also waterproof which is my new favorite thing! 
UGG QUINCY BOOTS | run true to size
These boots were made for walkin'. I have worn these Uggs on vacations walking around towns, to Yankee games and to work and there is they never let me down! I get so many compliments and no one realizes they are Uggs! Super warm and can be worn folded up or down.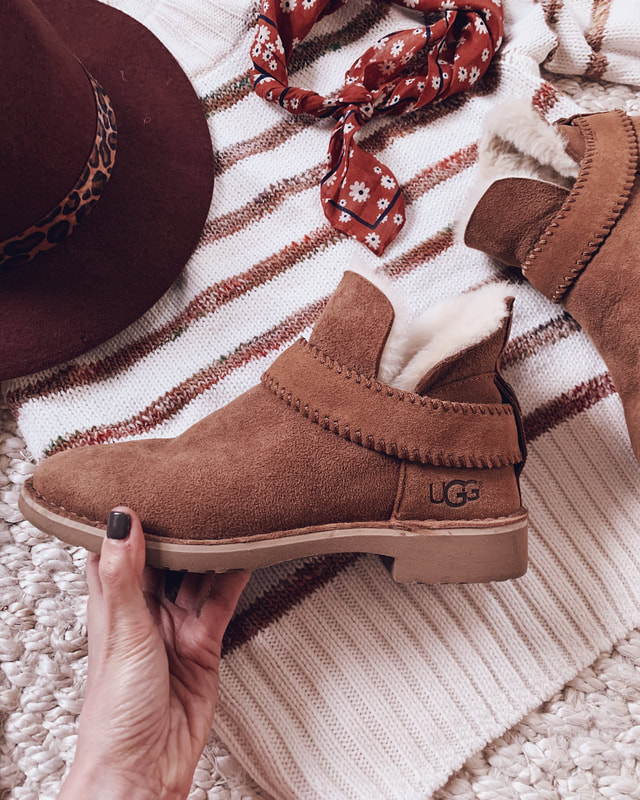 UGG MCKAY BOOTS (also here) |true to size
These boots are Insta-famous for sure. They are such a wearable boot… lightweight and not too overwhelming. They are water-repellent which is great and if it's not too cold where you are- these are keepers. That said, they actually aren't my favorite pair because my ankles get COLD and I like a boot that keeps them warm too.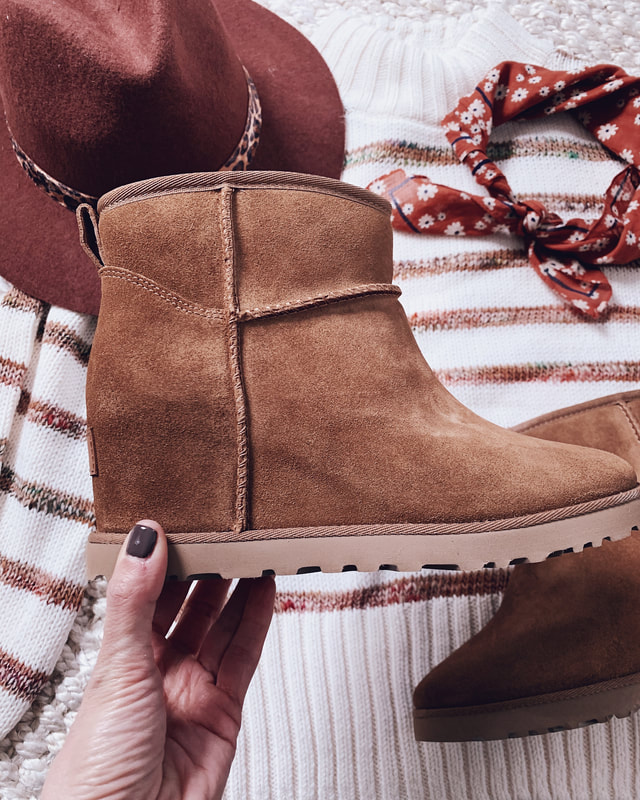 UGGS CLASSIC FEMME MINI WEDGE | size up
Unfortunately not all Uggs are created equal, and this pair was a complete fail for me. They ran small in the toe but big in the heel- and to size up meant I'd be sliding right out of them. That said, if you have a wider foot they might be worth a try!