Every now and again a top comes along that does it all. Comfy and can be dressed up or down- worn to work or on the weekend. With jeans or leggings. One of the most frequent requests I've gotten as we venture back into getting dressed, are for tops that are super versatile and can be worn anywhere. Lucky for us- we have a few right here! Read on for more.
This post is created in partnership with Nordstrom. All opinions are my own.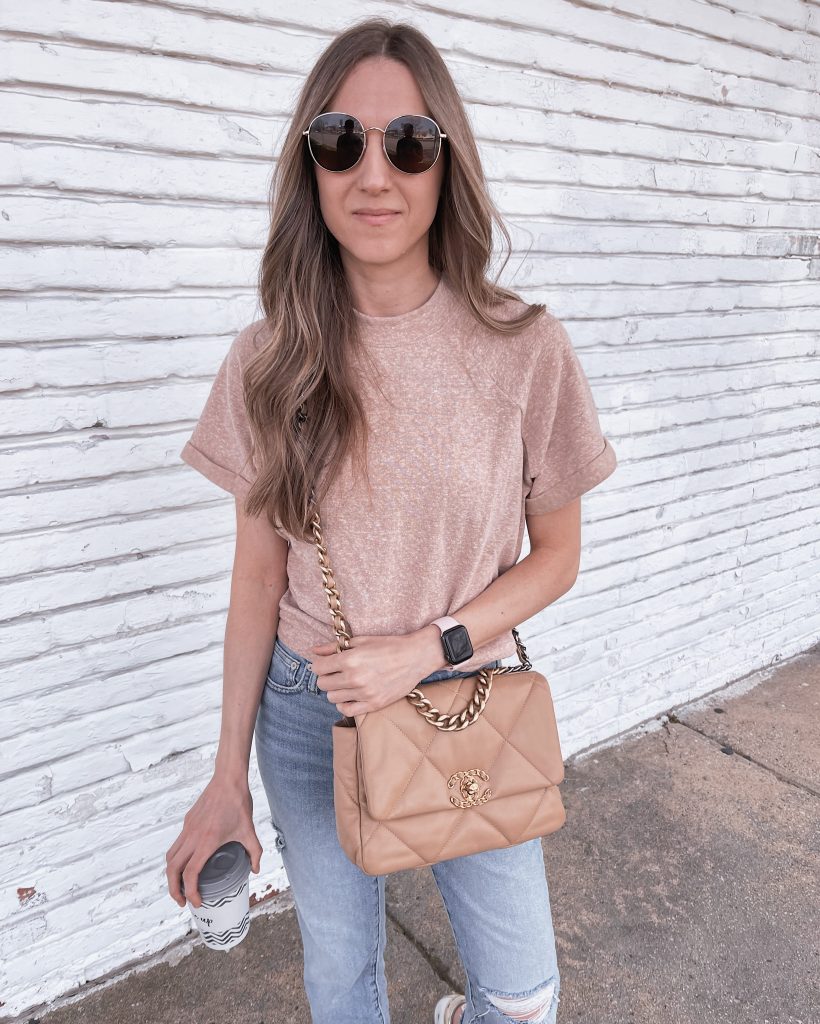 There are some brands that just keep showing up. For me, Nordstrom's Treasure and Bond brand has been killing it lately. Every top they put out is softer than the next and they are all versatile! Comfort is so important right now- but sometimes we want that without sacrificing some polish too.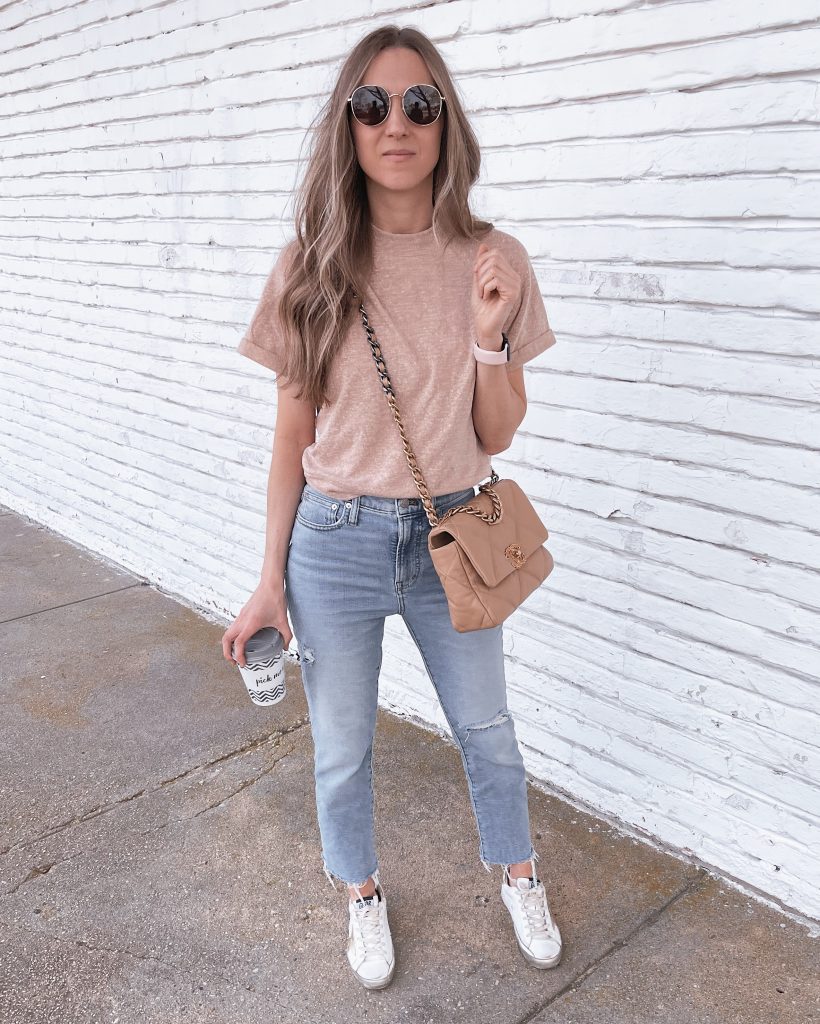 This top has a sweatshirt vibe but the cuffed sleeves and amazing neutral color allow it to be feel dressier when it's paired with black jeans and a great wedge show. On the flip side, you can dress it down with leggings and sneakers as well!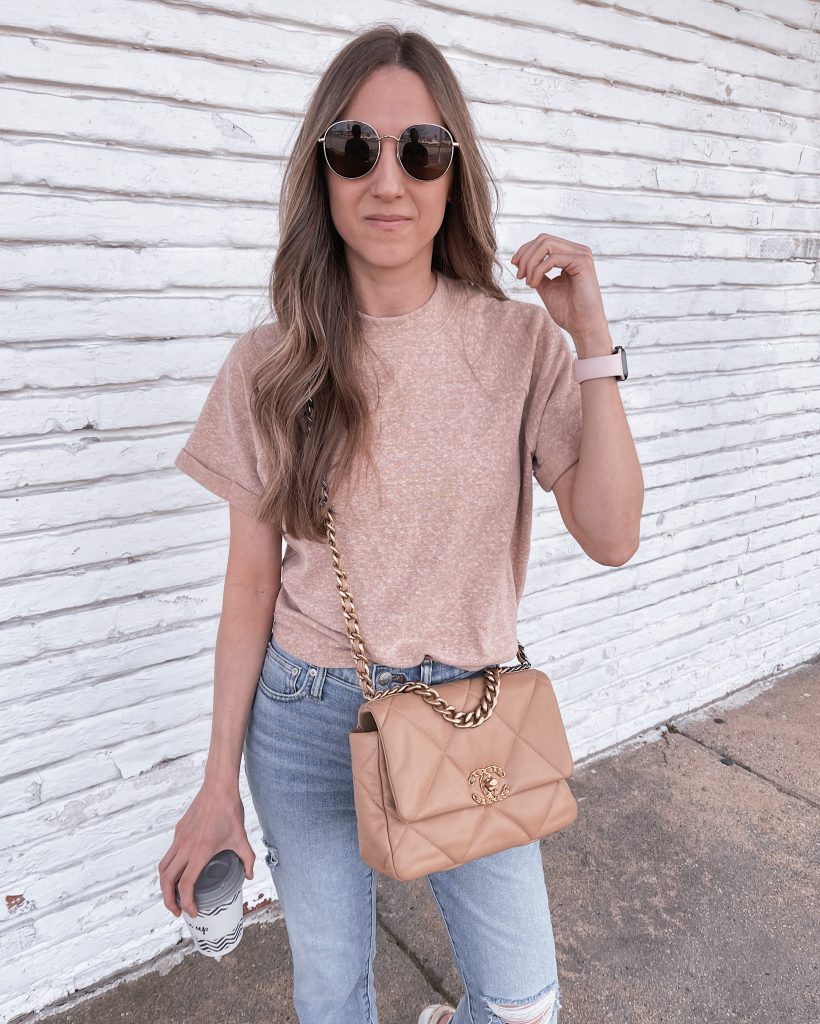 For a great weekend look, pair it with some straight leg jeans and you'll be comfy running errands or just ordering in.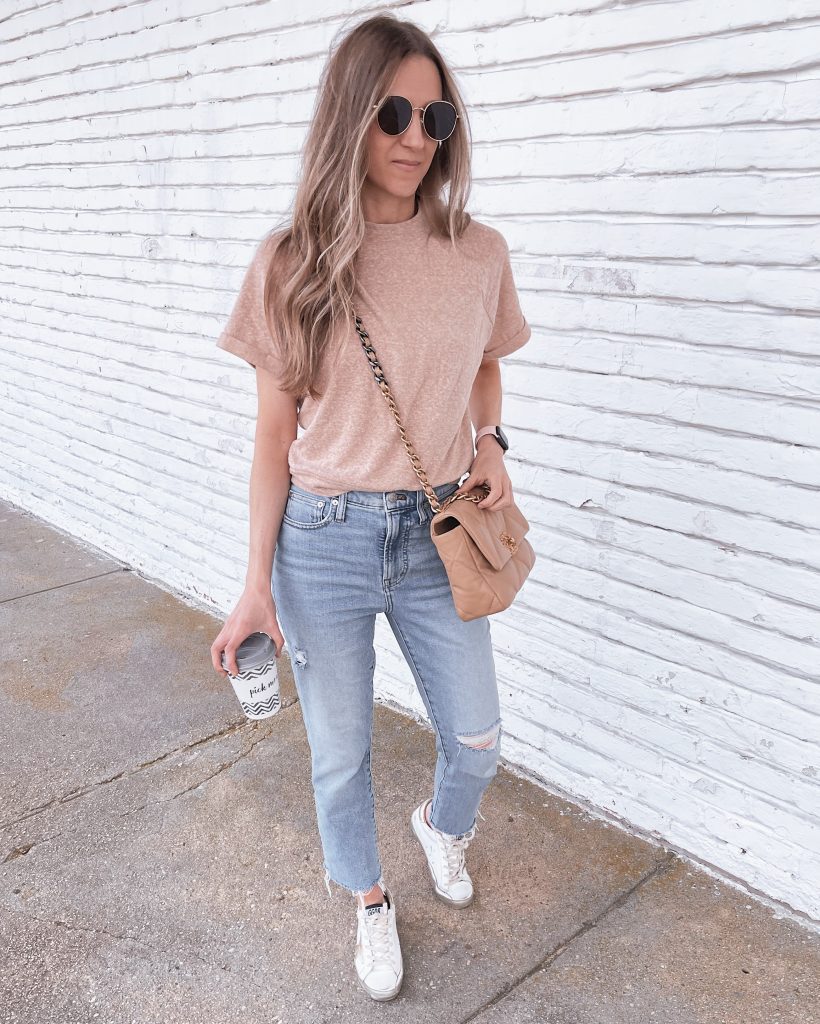 A great pair of straight leg jeans can be hard to find based on your body type- but these have just enough stretch to still be flattering.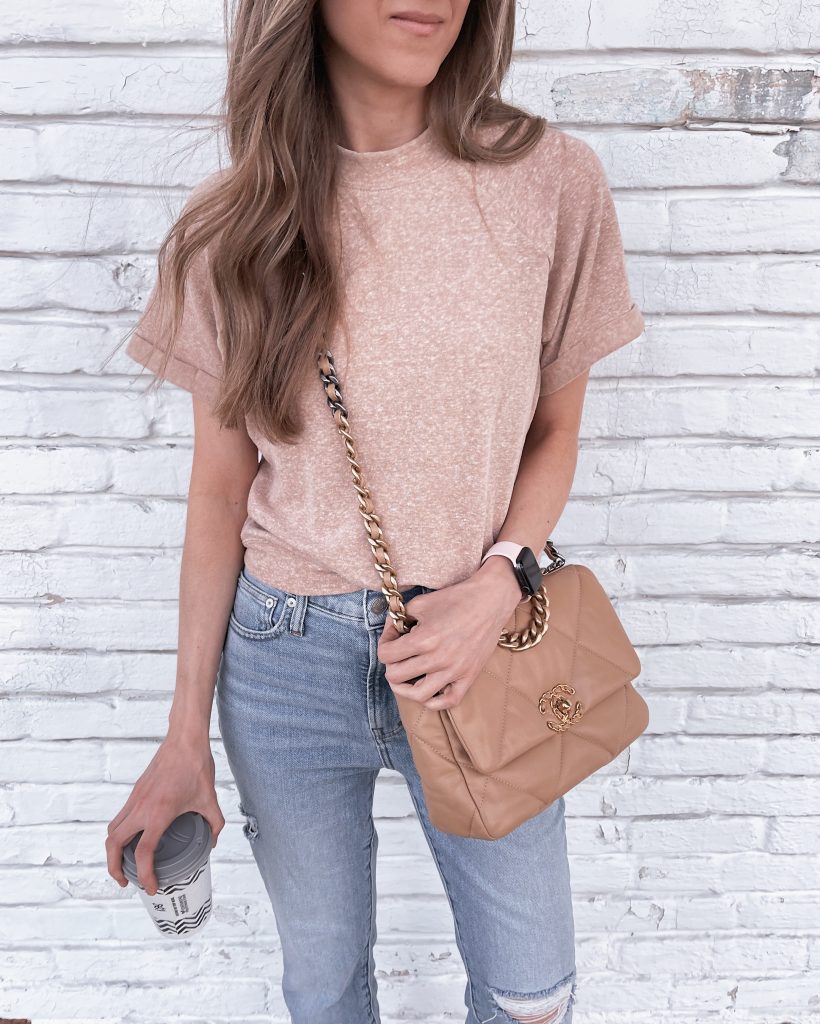 Here's another way to wear this top! How would you wear it?