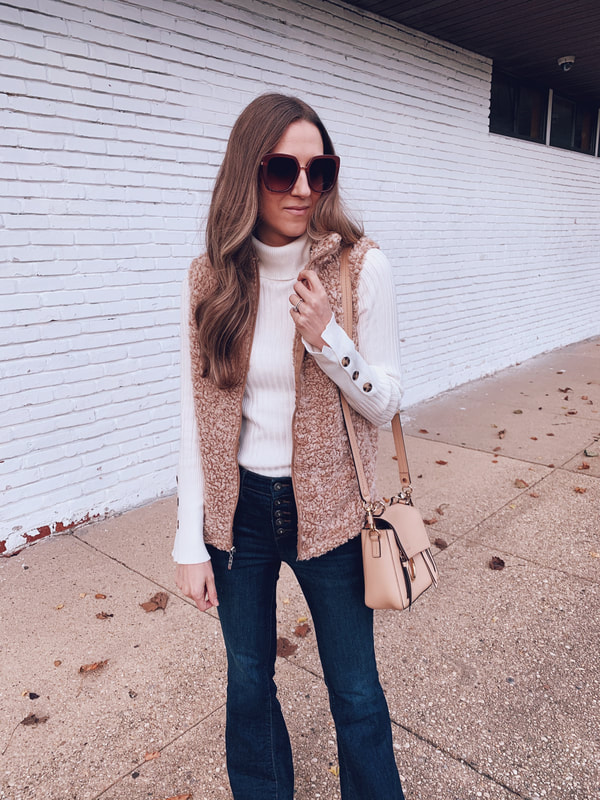 There are just some outfits that feel like YOU. Work is so much more manageable for me when I'm comfortable, but I always like to look put-together. This outfit is a uniform for me. Vests and flare jeans are a closet staple for me as the weather cools down and I am so excited to share this budget-friendly, well-made find with you!
This post was created in partnership with Walmart. All opinions are my own.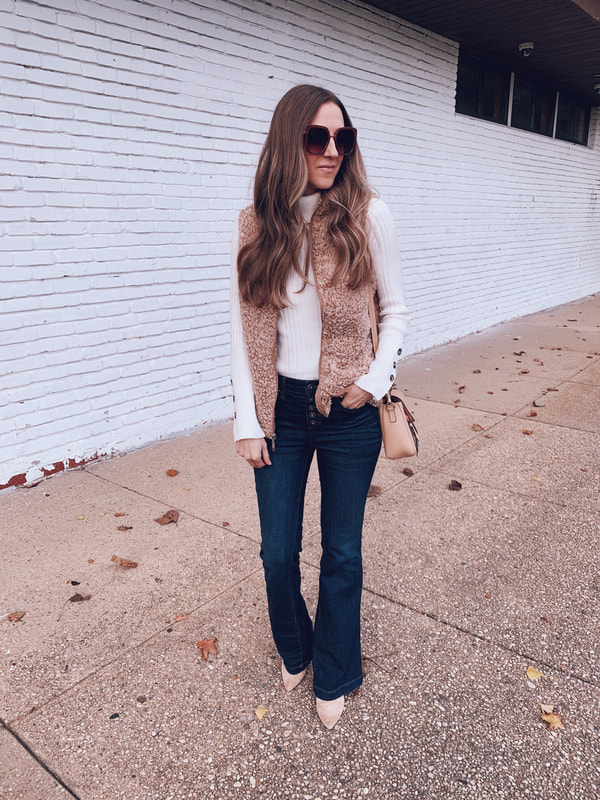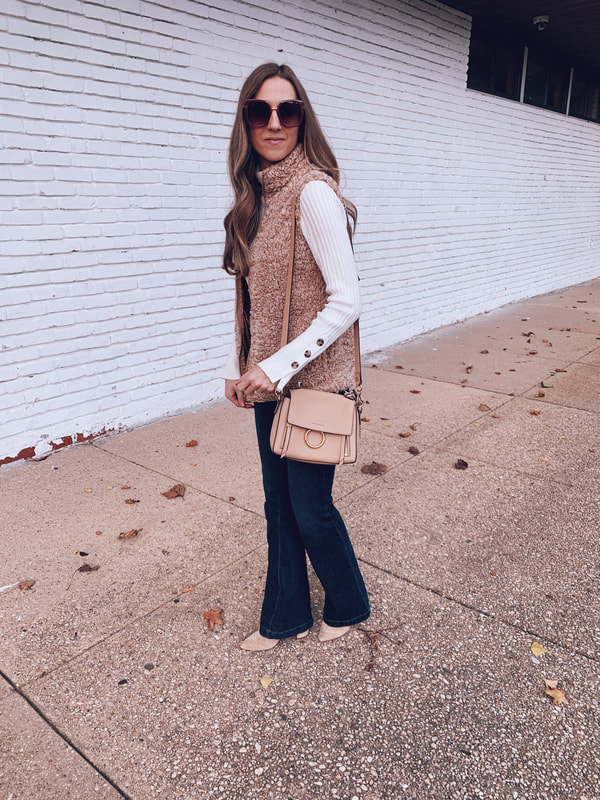 Walmart has been KILLING it this season, and I've been finding so many brands I love. When I found this vest, it was a brand I had never tried before- but it did NOT disappoint. I paired it with these Sofia Vegara jeans– which have become closet staples of mine this season. I wear them to work all the time and they dress up any outfit.
The button details on this super soft turtleneck will have you wondering how it only costs $12 when it is so well-made! I loved it so much I bought two colors.
These pieces transition amazingly well from business casual work attire to the perfect cozy outfit for Thanksgiving dinner.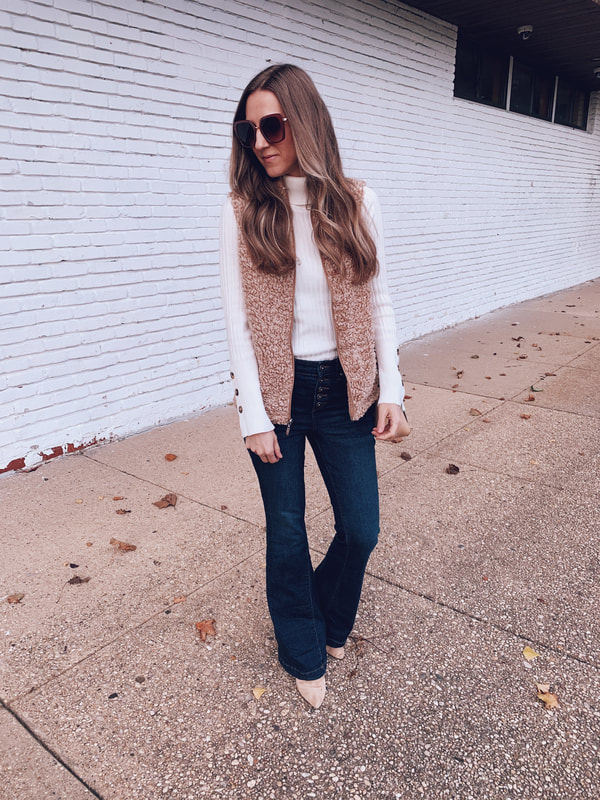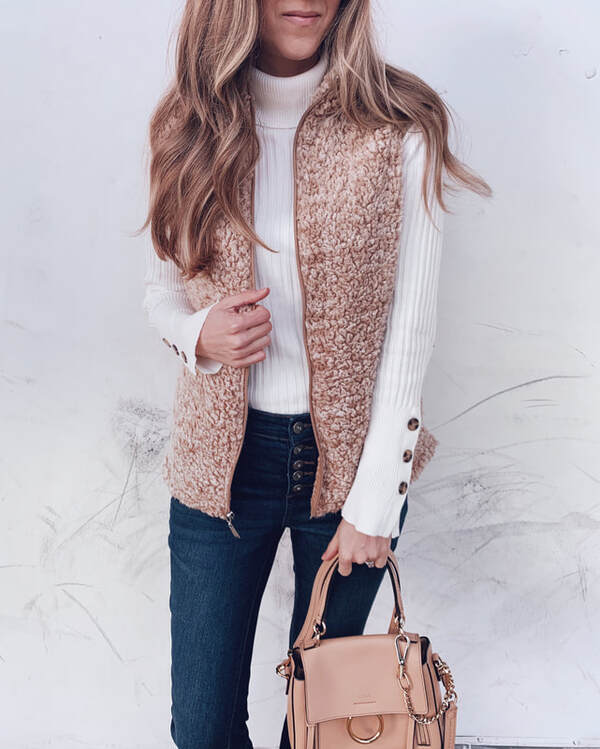 What are your favorite fall weather styles?