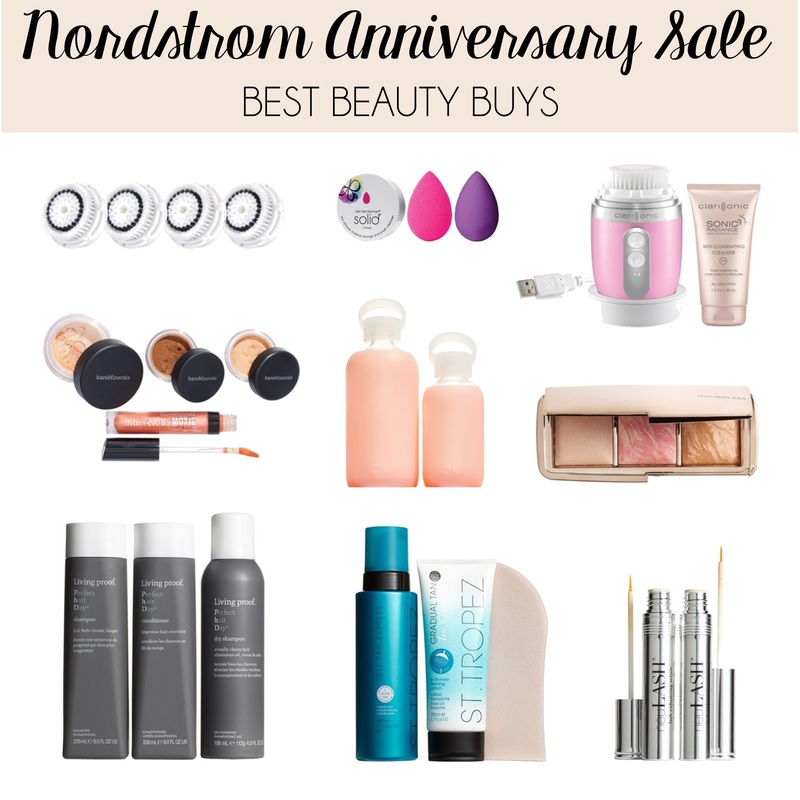 Every year when the Nordstrom Anniversary Sale comes I look forward to seeing the beauty deals they put together. I'm more of a hair junky than a makeup one, so I always look there first. Nordstrom carries some of my favorite haircare brands like Living Proof, Aveda, and a new favorite, T3.
Every hair tool I have used from T3 has been better than the next. The curling wands are amazing and I knew then that I wanted to try their hair dryer as well. When I bought a new dryer back around Christmas time I went with a different higher end brand that was making some headlines. I read so many great reviews. Over time I started to notice changes in my hair that I didn't like and that lead me to investigate what was stressing my hair. On a whim I decided to try a new hairdryer. ​
This T3 dryer is a game-changer. The more I researched it, the more it felt made for me. It's specifically for fine hair and claims to be better than air-drying. I can't imagine the latter is true, but I can tell you that with one use, my hair felt different than it has in ages. It was smooth, soft and bouncy! I will admit that it took longer than my old dryer to completely dry my hair, but it is a small price to pay when my hair was apparently being fried to bits.
I know it is sold out right now, but I'm thinking they will restock tomorrow when the sale goes public. Add this beauty to your wishlist and grab it first thing! 
Other Amazing Beauty Items from the NSale
Living Proof Perfect Hair Day– I adore this line. If you're someone who is looking to start washing their hair less, this is for you. Used together it creates shine and repels dirt so your hair feels cleaner, longer. It really works!
Clarisonic Mia Fit– I cannot recommend this little gadget enough. We can move past how amazing your skin looks with it or that you will break out less… I'm more thrilled about this design specifically. My old Clarisonic used to fall all over the place and charging it was such a pain. This little beauty is compact and comes with a charging station. My prayers had been answered. The best part is it travels perfectly because it's so tiny. Pick up some sensitive brush heads on sale too!
St. Tropez Sunless Tanner– I started using this tanner this year and I am obsessed with it. I have fair skin and the color is perfect. It is also moisturizing and doesn't smell bad at all.
Bare Escentuals Hey Sugar Color Kit– I love this kit. BE always has natural looking colors that light up any skin tone. I also struggle with some of the other big name brands because they irritate my skin, especially my eyes.
Gloss Glass Water Bottles– I'm always trying to drink more water and especially in summer, I bring water with when I am out and about. There's been about a million times I've left my water bottle in the car and had to dump my water out because it got hot. I try to limit the use of plastic when I can, especially in the heat. I've switch almost all of my water bottles and food containers to glass ones and I love that I can freeze, microwave, or leave it in the car without worry.
Neulash– This kit is a great value and every blogger I know swears by it. I used to use a different serum that worked wonders, but they have recently changed the formula because they were infringing on Neulash's ingredients. So I grabbed this duo while it was on sale to give it a try.
Hourglass Ambient Light Kit– As I get older my skin tends to look more flat. I love getting that dewy finish and this kit is supposed to be one of the best ways to get it. I'm excited to try it.
What products are you the most excited to try? Also, don't forget to enter the giveaway that ends tomorrow for a $250 Nordstrom Giftcard!