There are few things more chic than a monochrome outfit, especially in black. It can go wrong pretty quickly though so it is important to pair the right pieces together when going for this type of look. The wrong pairing can look sloppy- so I have a few tips to help your outfit come together!
Read more
This post is created in partnership with Nordstrom, all opinions are my own.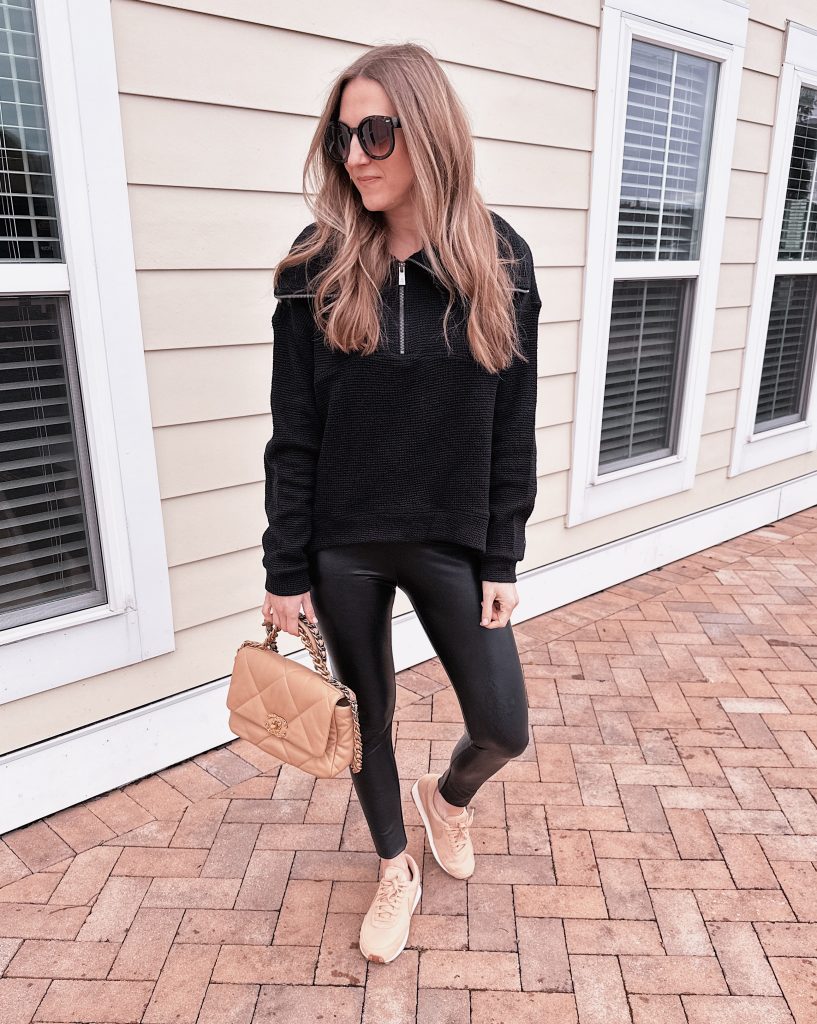 The funny thing about monochrome outfits is how quickly they can look mismatched. Shades can be off and it can look like you were trying to match and didn't. Or sometimes it can looking like you weren't trying to match at all- when you were. The key to any and all monochrome looks? Mixing textures.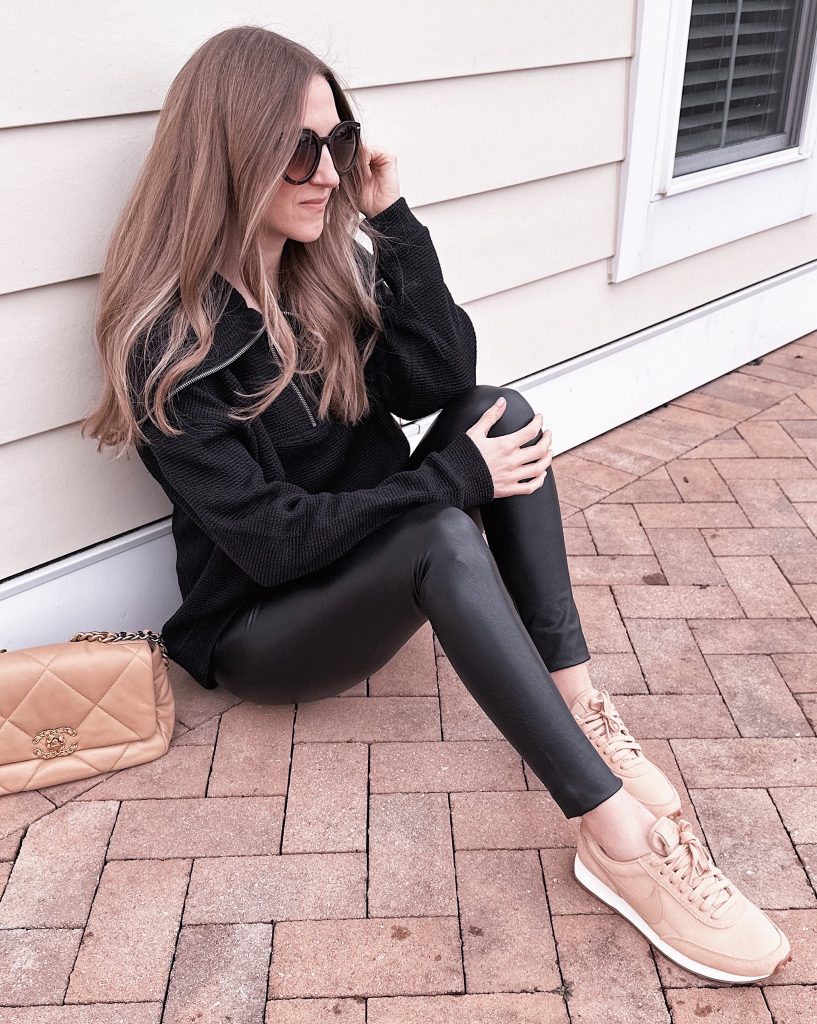 By mixing the textures of your pieces it avoids any awkward shade mismatches. This top from Zella has the perfect texture to be paired with anything black. Nordstrom in house brands, just never fail- and this boucle beauty is no exception.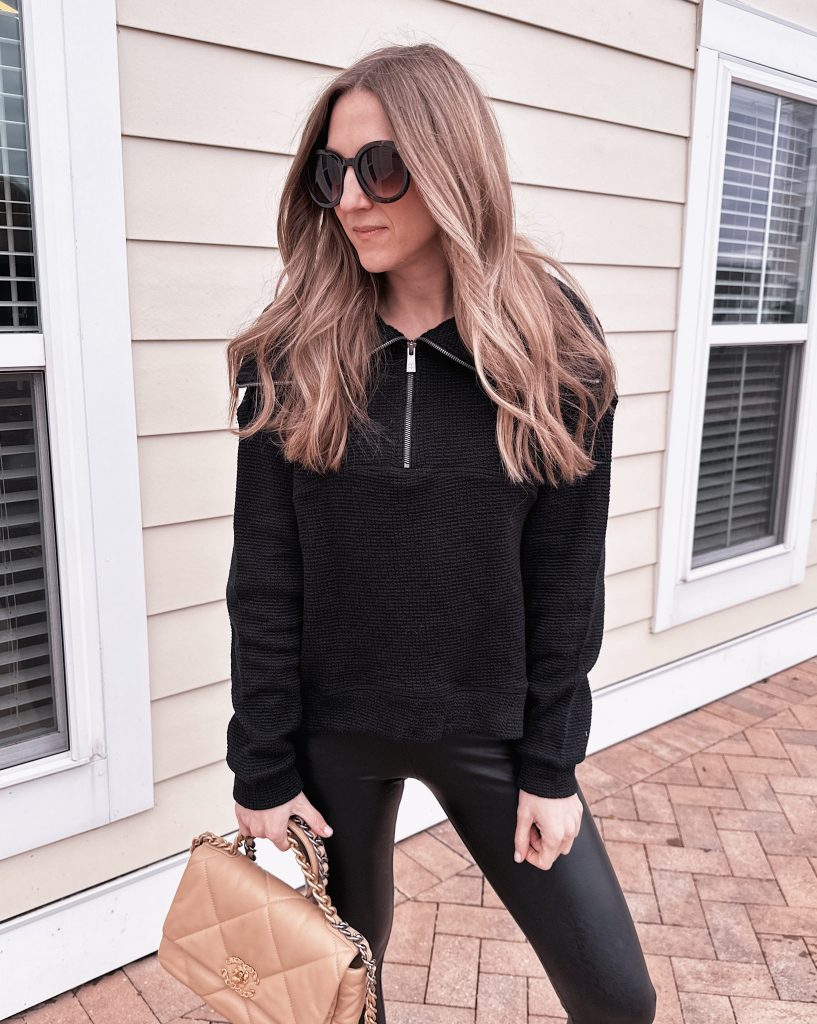 Pair this top with your go-to faux leather leggings or even black jeans and you will look as chic as it gets. The neckline is so on trend and it can be worn a few different ways.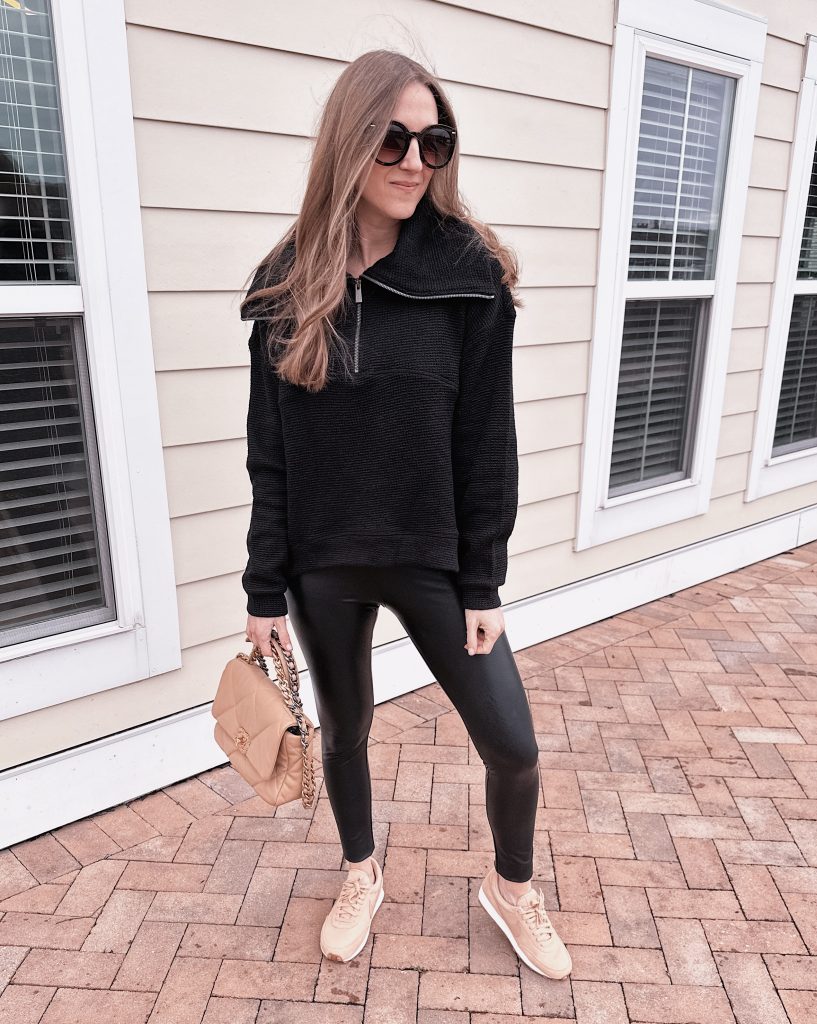 Whenever I am earing all black- I LOVE a neutral shoe. I have always felt it elevates the outfit. These Nike sneakers have quickly become my ride-or die sneakers for a few seasons now. They are SO comfy and still dress up any outfit. Cognac sneakers? YES.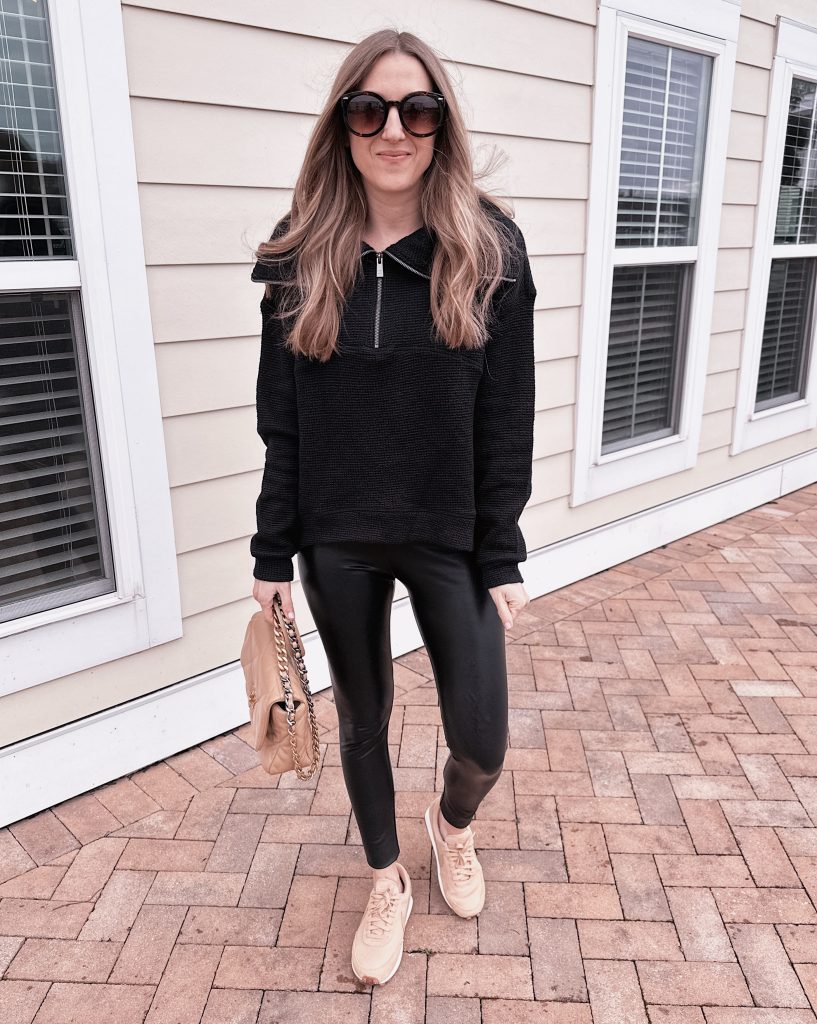 What's your favorite way to wear all one color?