Running errands seems to be a necessary evil in life. Whether it's going to the grocery store, the post office, or the bank, there are sometimes things that need to be done. If you're anything like me, running errands is a task that you dread.
This post is created in partnership with True and Co. All opinions are my own. Thank you for supporting the brands that support Sunsets and Stilettos.
True & Co's newest line of loungewear has things not seeming so bad when I need to leave the house. Everything from joggers to dresses- all in the most buttery fabric- helps me cope with the bustle of a busy New York world.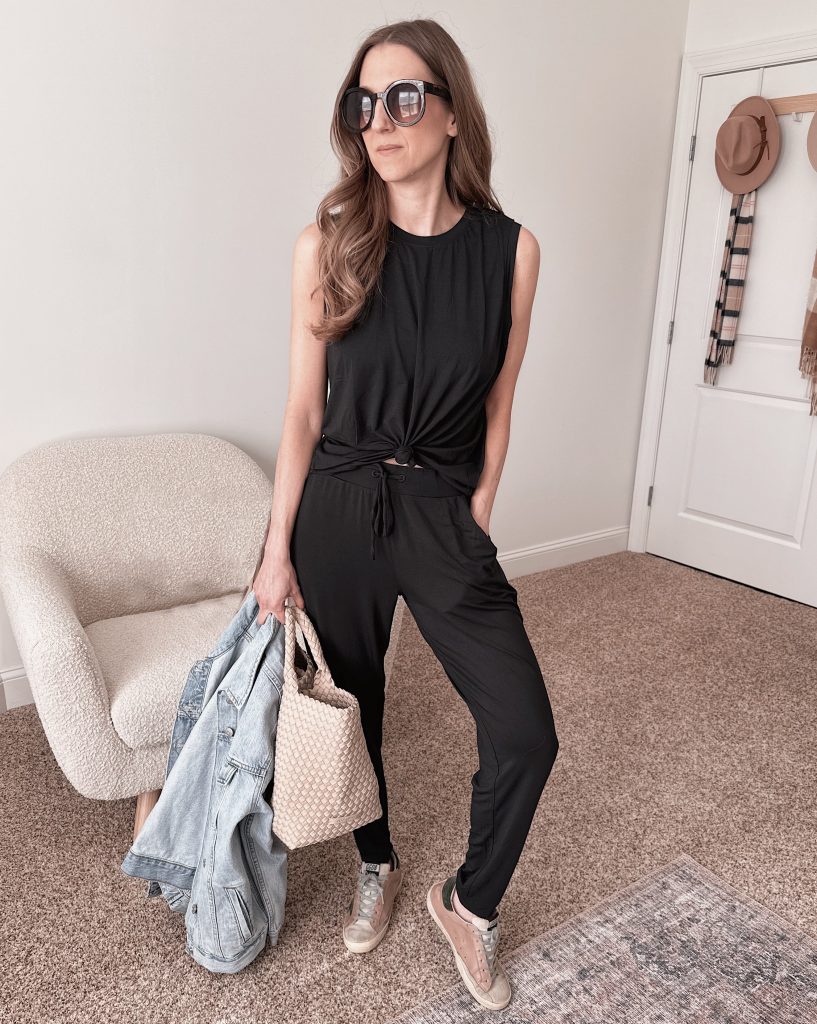 This matching tank set is amazing and I love knotting this top to give the look a bit of flare. You can layer it with a denim jacket and it all comes together.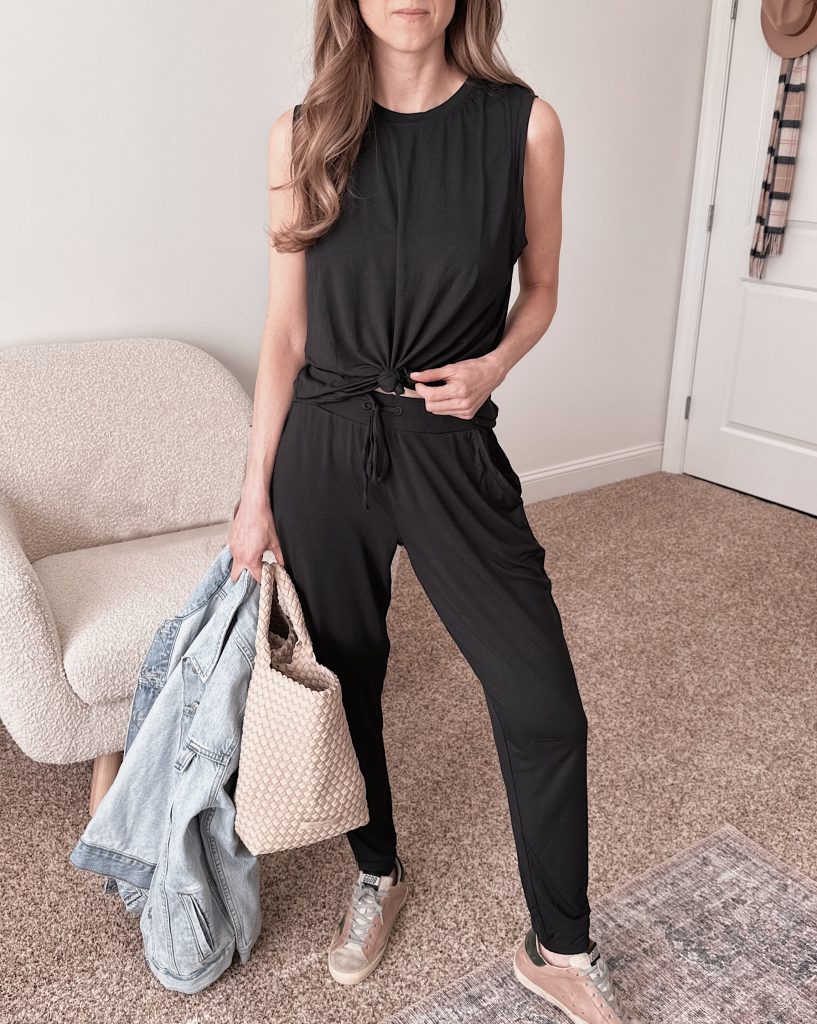 This dress is something I won't be taking off much this summer. Throw on and go- you can dress it up or down based on accessories. With fabric and quality like this- you don't have to worry about ever looking underdressed despite being so, so comfy.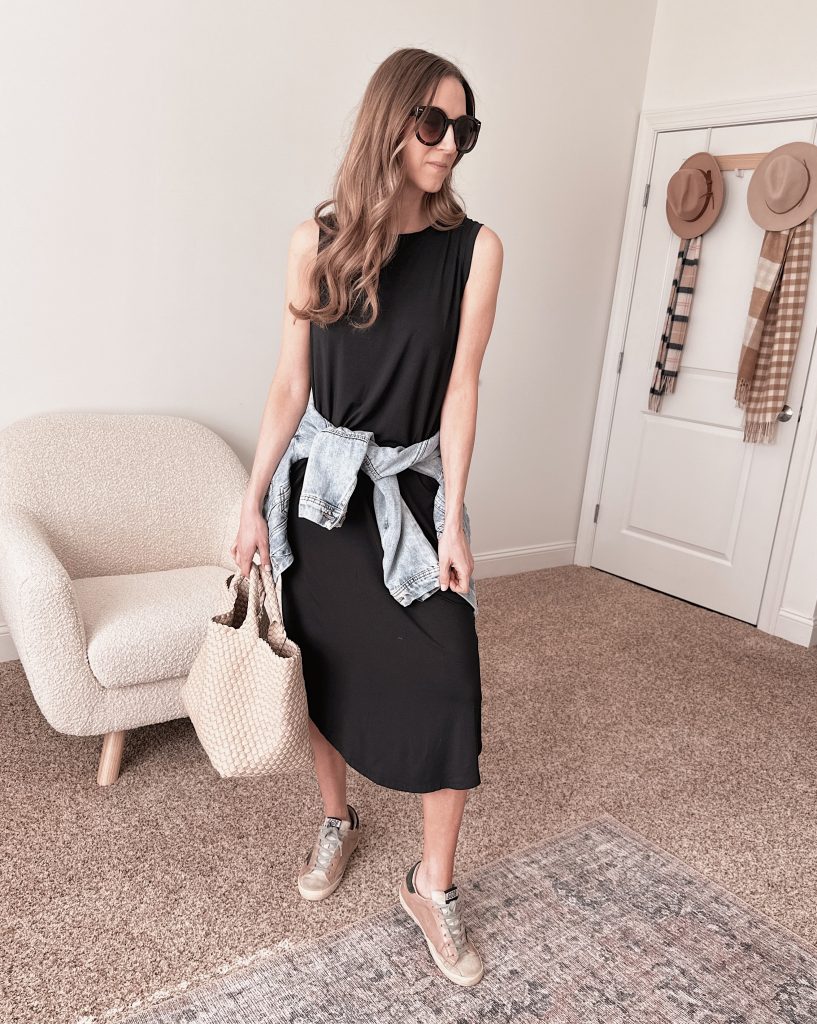 There are many reasons why dressing comfortably makes running errands easier. If you're looking to make your errands less stressful and more enjoyable, try dressing in comfortable clothes from this amazing new line from True & Co the next time you head out the door.