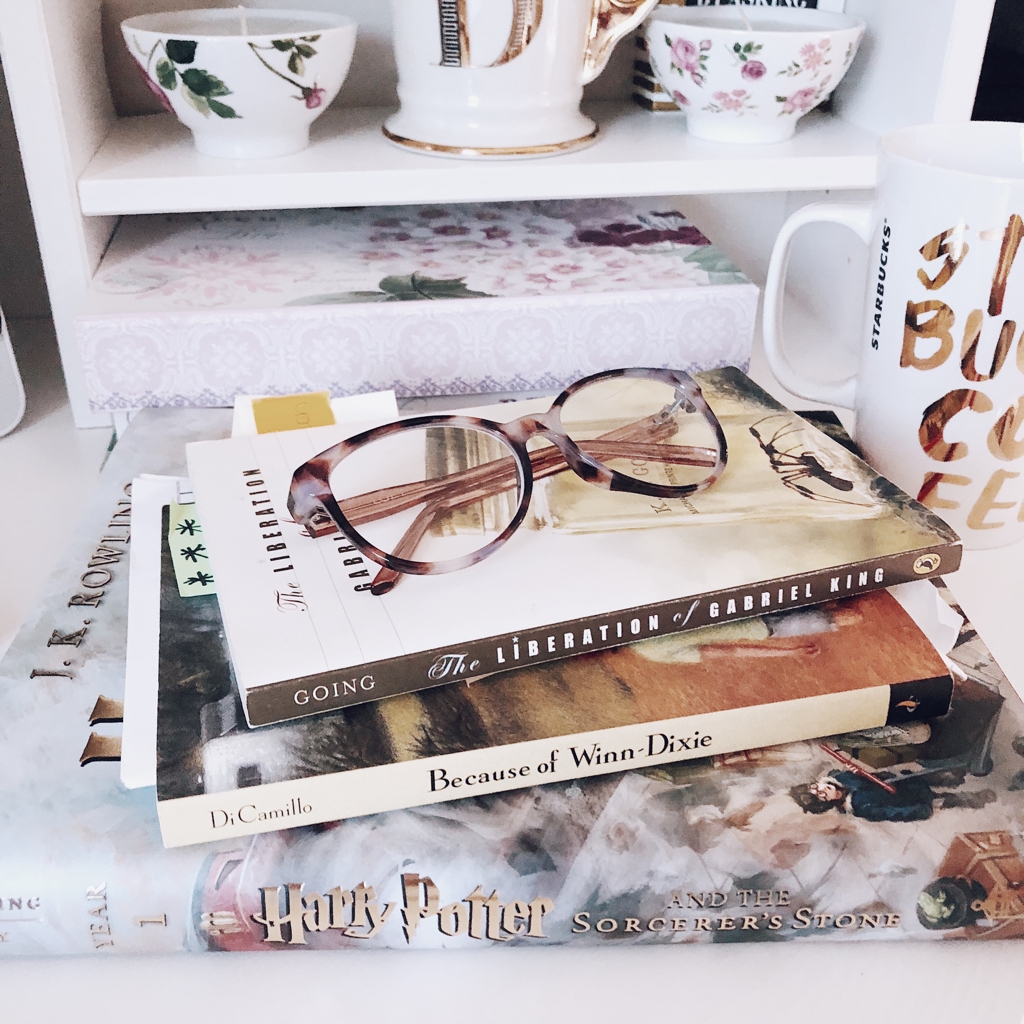 I get asked a lot for book recommendations and if I've read anything great lately. My answer is always the same… "I only read kid books!" Every book I read benefits me for years inside my classroom, so the time investment makes it that much more worth it. I've compiled only some of my favorite books as a starting point to inspire your readers this summer. This is a labor of love that will grow and change over time. Read on for my picks!
Fifth Grade Favorites


GHOST | RESTART | THE TRUTH ABOUT MASON BUTTLE | GRUMP |
SHOUTING AT THE RAIN | OTHER WORDS FOR HOME |
​FRONT DESK | HOW HIGH THE MOON
I get so excited every year to see which books are going to "go viral." It always depends on the class and their interests but every year… it happens. I've rounded up this year's viral reads in my fifth grade classroom!
Ghost has always been a hit but this year, it took on a life of its own. So much so that we wound up reading it together as class and having long talks all around the characters. Most of the kids opted to finish the four books in this series as well.
Another hit was Grump and the other books like it. (shown below) Grump, in my opinion, was the most enjoyable of them all, and the kids raved about it!
Front Desk was a rare gem because I didn't do much to hype the book at all- and yet the kids just took it. I wouldn't say it was a nail-biter or even funny, and yet they just loved the tenacity of the main character, which in retrospect, doesn't surprise me!
The Truth about Mason Buttle captivated a bunch of the kids and I remember hearing them gasp and knowing exactly what part they had come to.
I read Restart before the kids and knew immediately it was a whole-class-must-read! They begged to read it every day and even cheered when certain chapters came up!
​Lastly, I read How High the Moon late in the year but I know it would have been a hit given more time. We cover a lot of ground with our book characters in the Jim Crow South and this book would sit right alongside the accolades of Maniac MaGee with a totally different angle.
Picture Books for All Ages

GASTON | BEEKLE | AFTER THE FALL | THE INVISIBLE BOY
Make no mistake that picture books are high interest for EVERY age level, and these days they are NOT an easy read. My second graders would read these time and time again, and I always found my 5th graders diving into these bins too.
Some Series Favorites from Second Grade

OWL DIARIES | FLY GUY | DOGMAN & CAT KID | NATIONAL GEOGRAPHIC KIDS
These books happened to be the ones that got passed around all year long. I had to buy and re-buy them time and time again! Luckily they all come from a series, so once the kids were hooked on one, a WHOLE lot of reading followed behind.
Great Books for Family Time Reading

These books are hysterical takes on the classics, and I love them to read as a family. SO much great discussion and the audiobooks are AMAZING to listen to in the car.
Best Graphic Novels for Kids
DOGMAN | BAG GUYS | AMULET | THE BABYSITTER'S CLUB
The graphic novel is a book format that has taken the reading world by STORM! Kids who have never wanted to read a word before have devoured these books by the stacks. Anytime my students start the year off dormant, it's not long before I've put one of these in their hands- needless to say, they are hooked thereafter. Don't be put off by the "comic book" feel- these books have plot, vocabulary and most importantly- lots of interest!
Historical Fiction Novels

ECHO | THE WAR THAT SAVED MY LIFE | THE NIGHT DIARY |
​THE LIBERATION OF GABRIEL KING
I never knew I loved historical fiction this much, but I do. I often find my students feel the same. These books are always popular, but please preview them first as they deal historical events such as wars and segregation.
Fantasy Novels

SISTERS GRIMM | THE WILD ROBOT | THE GIRL WHO DRANK THE MOON | HARRY POTTER (illustrated editions)
I have always struggled to read in this genre. It is by far the most challenging to read. That said, these choices were a delight and on audiobook they were even better!
Realistic Fiction Novels

THE CROSSOVER | ALL RISE FOR THE HONORABLE PERRY T COOK | GHOST | RAIN REIGN
Realistic fiction can serve as everything from an escape to an adventure to therapy. Again please preview as books in this day and age address everything from bullying to incarcerated parents or the loss of a parent, to growing up with autism and/or special needs. I'm not going to get too teacher on you, but I should start by saying I'm not a fan of reading levels at all. I'm pretty lax about them in my own classroom and it's the reason my students (both 2nd graders and 5th graders alike) can sit and read for 40 minutes per day. Every child has multiple reading levels. They read what THEY want to read- which is the key to unlocking a reading life. The only time I will intervene is if I feel something is not age appropriate, which can happen often these days. Topics are controversial and can be tricky- so it's important to preview the books before you share them with young readers. I use Common Sense Media for this too and it's a lifesaver. I encourage to review each one of these books before allowing your child to read them!
Kids can lose up to three levels of reading progress over the summer though if they don't read. It's like muscle atrophy. Want to avoid that? Let them CHOOSE their own books and recommend high interest ones they'll love!