It's that time of year where we ask a lot of our wardrobes. Sometimes we need things we don't have- and other times we need things we don't really want to spend a lot of money on. Since switching to a capsule wardrobe, I have been super picky about adding one-off things to my closet- but I've stumbled upon some pieces that do have some versatility and won't break the bank.
Read more

: Budget-Friendly Holiday Looks
This post was created in partnership with Walmart. All pieces chosen by me, all opinions are my own. Thank you for supporting the brands that support Sunsets and Stilettos.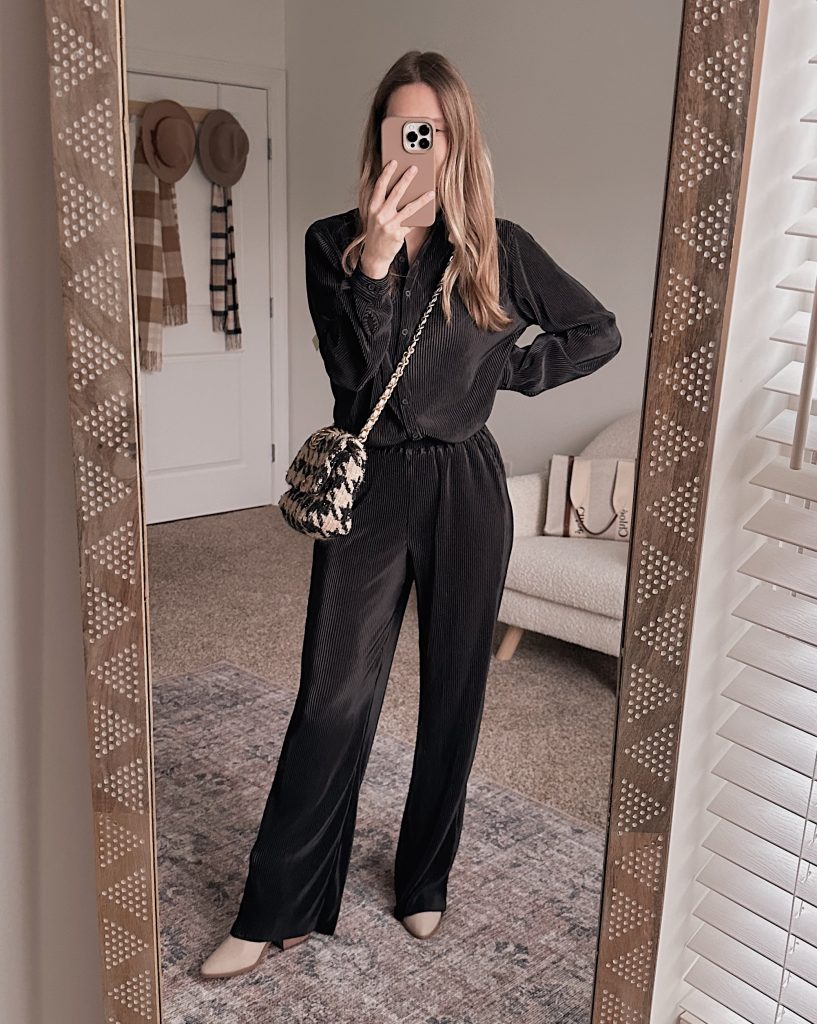 Walmart never ceases to amaze me so far as providing me look for less options of things I've been staring at but not wanting to buy. I can't tell you how many things I have liked but not wanted to splurge on- only to find (almost) them at Walmart. This two piece set is no exception- it has jumpsuit vibes and is so comfy- flattering and textured- all for under forty dollars.
You can also find key staple pieces that will take you to any event when you need a little sparkle. This top is so pretty and I love that for spring events it can be paired with white jeans to give your neutrals some sparkle too.
Walmart brands like Time and Tru and Free Assembly give such bang for the buck- you look like you spent way more than you did! When buying outside your capsule this is a must-have requirement for your investments to go that much farther.