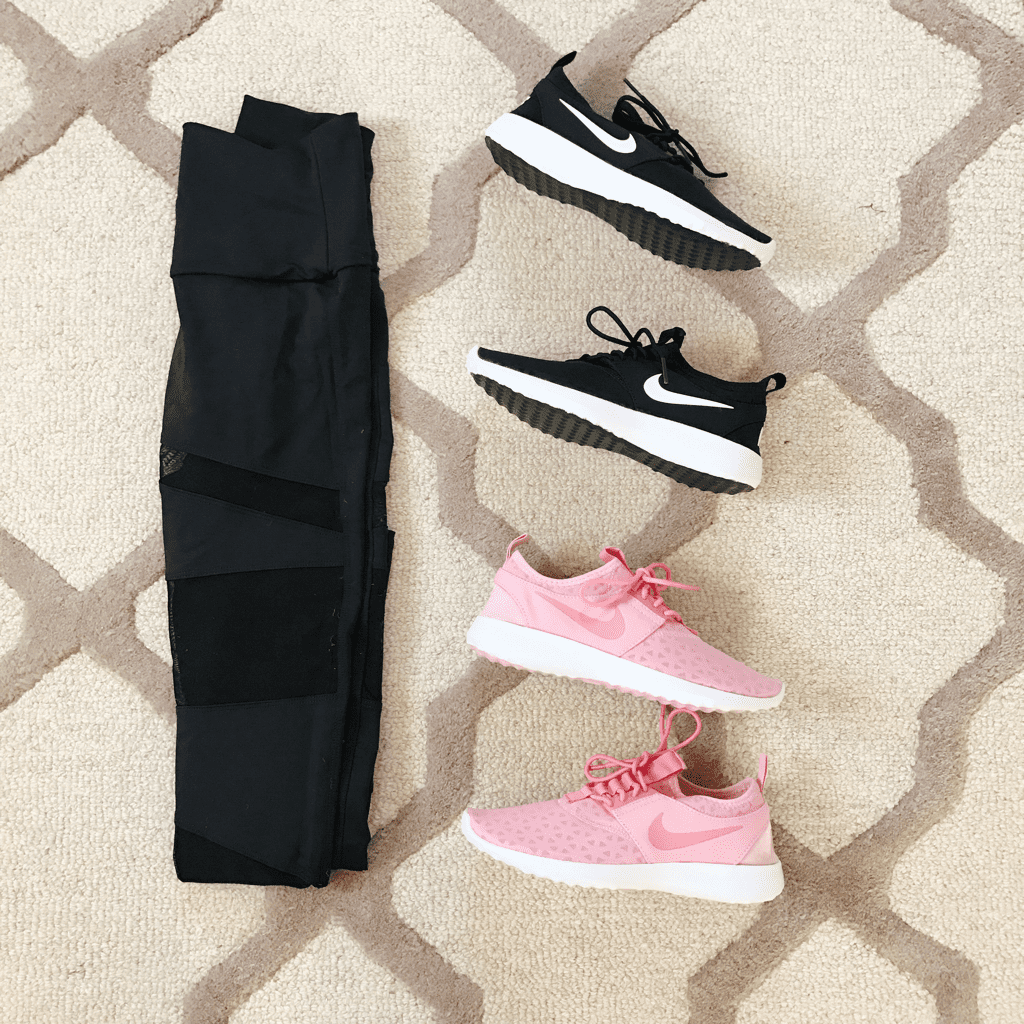 Welcome back to Wellness Wednesday! Cleaning up our acts for the month of January can be tough. (If you missed it, I wrote about my Three Principles for Clean Eating in this post) To help you stay motivated, I've rounded up some of my favorite tips to stay on track!
TIP ONE | LOVE WHAT YOU WEAR
Clothes can change our moods and our mindsets. Putting on old, frumpy workout clothes hardly leaves us feeling like we can take on the world. So treat yourself to a few new pieces that will keep you looking forward to wearing them! Ever since I bought a pair of mesh leggings I'm convinced I can do anything, but it splurging isn't for you, these compression leggings will make you feel fabulous even before you start!
TIP TWO | MAKE IT MORE BEARABLE
This takes some creativity but try to make this month a fun one. Having a pretty water bottle helps when you're trying to drink more water, having a Fitbit challenge with a friend can keep you on track, and finding the right healthy snacks that you will actually look forward to can be life-changing. I've rounded up some of my best-tasting products to help ease you into the land of clean eating.
TIP THREE | SET GOALS AND REWARD YOURSELF
In other words, bribe yourself to stay on track. Set goals for yourself that are attainable. It could be working out before work at least three days a week or even something simple like drinking three or four waters a day. Whatever you choose, bring on the rewards when you hit your goal. Below are some of the things I plan on gifting myself this month!